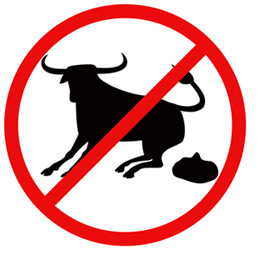 Please excuse our French this week when we leave the stage to a philosopher of Princeton fame - to talk about BS.
This is the latest installment of our weekly
Resource Sector Digest
(Vol. 38 - May 31, 2016)
Brought to you with a pinched nose by Itinerant and The Investment Doctor.
And without further ado, we shall:
set the scene;
highlight actionable ideas;
comment on news releases; and
link to relevant articles.
And right now is a good moment to pause and consider our cordial invitation to join a guaranteed BS-free zone, namely Itinerant Musings for exclusive access to actionable research on mining and energy stocks.
In case you missed out on previous editions of this newsletter, simply click here, here, or here to catch up.
Setting The Scene
We have used the abbreviation so far, and before we push our luck with editorial guidelines one step further here is an introduction to Professor Emeritus Harry Frankfurt who taught philosophy at Princeton University before retiring in 2002. He captured a moment of mainstream attention in 2005 with his surprise bestseller "On Bullshit" which defined the concept and analyzed the applications of BS in communication.
In other words, Mr. Frankfurt could well be viewed as a Qualified Person on BS. And as such, we would like to quote him with a definition on the subject matter at hand:
"People should care about the truth, because the truth is about how things are. And it's important to us to recognize how things are, not to pretend that it's something else. If you have the truth you know what reality is like; if you don't, you are ignorant of reality.

There is a lot of activity in which the truth is not particularly respected, in which its importance is actively denied. We are living in an age in which there is another alternative to the truth. And that's Bullshit."
Resource sector news releases anyone?
Resource sector stock promoters anyone?
The inspiration to this excursion on BS, as well as the above quote is taken from a video clip released last week, featuring said Professor along with some entertaining footage lecturing on you guessed it: Bullshit. It will take less than 6 minutes of time to view, and it comes with the highest recommendation from your humble scribe.
Instead of pointing to particularly smelly examples of BS in the resource sector which have crossed our desk in recent times, we contain ourselves, and leave you with another relevant quote:
"Bullshit can be neither true nor false; hence, the bullshitter is someone whose principal aim - when uttering or publishing bullshit - is to impress the listener and the reader with words that communicate an impression that something is being or has been done, words that are neither true nor false, and so obscure the facts of the matter being discussed."
We sometimes get the impression that a whole industry exists in the alleys of Vancouver and elsewhere whose output fits this definition to the dot. This industry writes news releases designed to hide information rather than disclosing it; it emits analysis that is anything but; and it creates an impression of expertise where there is none. This BS industry is certainly not confined to mining stocks or the resource sector, but its output is certainly prevalent within the confines of our patch. It is in this awareness that we digest the news released throughout the week, and summarize it for our readers in our weekly missive. Certainly not infallible, but with best intentions to keep the BS at bay.
Actionable Ideas
Precious and base metals along with their miners are projecting a heavy feeling at present, and we don't think this is a particularly good time to catch knives. Sit tight and keep the powder keg dry is our most actionable idea for mining stocks at the moment.
And looking elsewhere this week, we take note of The Investment Doctor who remains long CF Industries (NYSE:CF) and long Cardinal Health (NYSE:CAH).
News Releases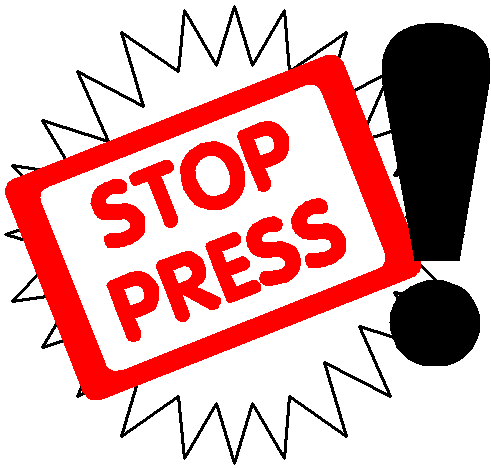 Which brings us to the last part of this digestion, our review of news releases for the week. And sticking with the theme of the week, we would like to open the floor to anyone noticing a particularly fine piece of BS. Let us know about it in the comment section below, and win a 50% discount on a 1-year subscription to Itinerant Musings, no kidding.
Best news item of the week goes to Rye Patch Gold (OTCQX:RPMGF) which announced the acquisition of the Florida Canyon gold mine in Pershing County, Nevada, for $15M plus 20M of its shares for a total of around $19M in deal value. Additionally, the company has closed a $27M credit facility with Macquarie Bank (OTCPK:MCQEF) for the re-development of the asset.
Coming close, second, we congratulate Hecla Mining (NYSE:HL) which picked up the Montanore project from Mines Management (NYSEMKT:MGN) to complement the nearby Rock Creek project it purchased some time ago when it put an end to the Revett Mining saga. Both acquisitions have cost Hecla little more than a song, and make for some impressive long-term potential within this company's portfolio.
Centerra Gold (OTCPK:CAGDF) is still fighting a number of court battles against various Kyrgyz government agencies over environmental, tax, and corruption allegations. One cannot take these allegations seriously enough, but one can also be forgiven to view these cases as a local form of Kabuki theater with the true topic being a new ownership structure for the Kumtor gold mine.
Endeavour Silver (NYSE:EXK) completed the acquisition of the El Compas project from Canarc Resource (OTCQB:CRCUF), an event contributing to developments discussed in more detail here; while Canarc is left with a much-improved treasury, and a shareholder base with plenty of reason to be suspicious of management.
In another story of what could have been, we take note of, an earn-in agreement granting AngloGold Ashanti (NYSE:AU) the right to explore Luna Gold's (OTCPK:LGCUF) Aurizona Greenfields properties in Northern Brazil and earn a 70% interest in exchange for $14M in exploration expenditure over a four-year period. Sandstorm Gold (NYSEMKT:SAND) holds a royalty on gold mined from this property and stands to benefit from any discovery made under this agreement.
First Quantum Minerals (OTCPK:FQVLF) has been able to re-finance some of its debt and thereby improve its financial flexibility. The new facility in combination with a temporary relaxation of certain covenants better matches the Cobre Panama construction and commissioning schedule. A detailed discussion of the company's balance sheet can be found here, and this latest development should provide some further relief.
Teck Resources (TCK) also fiddled with its debt and announced the pricing of $1.25B in senior unsecured notes. $650M in five-year notes will bear 8% interest, and $600M in eight-year notes will bear 8.5% interest. This sounds like an expensive exercise considering the intended use of proceeds is to buy back debt with interest in the range of 2.5% to 3.85%. The market is clearly pricing in some risk here.
Cameco (NYSE:CCJ) and its JV partner at the Inkai uranium mine in Kazakhstan Kazatomprom have agreed on terms to expand the mine, and reduce Cameco's stake. Attributable output for Cameco will rise from currently 3M lbs to 4.2M lbs per annum, while the company's ownership in the asset will decrease from currently 60% to 40%. Depending on additional assistance with the construction of a UF6 conversion facility, Cameco's share in the Inkai JV may increase again to 44%.
Aureus Mining (OTC:ARSMF) believes that it is making good progress with restoring operations at its Liberty gold mine in Liberia after a recent tailings dam spill. The announcement came one day before the AGM, and pardon our French, has a certain smell befitting the theme of this weeks' installment.
Kinross Gold (NYSE:KGC) announced a strike at its Tasiast mine and has told markets that it does not expect the strike to affect works on its Phase 1 expansion project there. Whether that would necessarily be a bad thing remains to be seen, but it probably already is for Franco-Nevada (NYSE:FNV) which holds a royalty on the Tasiast mine.
Pilot Gold (PLGTF) brightened the mood at its AGM by announcing more oxide gold at its Goldstrike project in Utah. It's early days yet, but as we have noted before, this looks like another attractive project to hold in the generator's portfolio. If only the company could garner some interest at its Turkish assets.
Dynacor (OTCPK:DNGDF) is reasserting its position as the leading force in Peruvian toll milling as it has completed the construction of its second 300 tpd Veta Dorada ore processing plant in Southern Peru. Commissioning of the new plant is starting now, and potential implications of the ongoing presidential runoff elections have been explained to Itinerant Musings subscribers.
And this is where we sign off and wish everyone good fortunes for this short trading week. Will gold hold the $1,200/oz handle until next week's edition? The good Investment Doctor will take care of commentary regardless, and we are already looking forward to seeing youse all again in due time.
Disclosure: I am/we are long SAND, CRCUF. I wrote this article myself, and it expresses my own opinions. I am not receiving compensation for it (other than from Seeking Alpha). I have no business relationship with any company whose stock is mentioned in this article.
Editor's Note: This article covers one or more microcap stocks. Please be aware of the risks associated with these stocks.