Recently I wrote here on seeking Alpha about the Cobalt Miners set to boom, you can read about it here. There I discussed the cobalt supply/demand equation, the importance of cobalt where 49% is used in lithium ion batteries.
With 12 lithium ion battery "mega factories" set to come on line by 2020 according to Benchmark Mineral Intelligence (and 7 of those in China), owning more of the supply chain (cobalt) makes a great deal of strategic sense.
Previously I discussed the major cobalt miners such as Freeport McMoRan (NYSE:FCX), Glencore (OTC:OTC:GLNCF) (LSX:GLEN), Umicore SA (UMI), Sumitomo Heavy Industries (TYO:6302), Sherritt International (OTCPK:SHERF)(TSX), MMC Norilsk Nickel (OTCPK:NILSY) (LSX:MNOD, and Vale S.A. (NYSE:VALE). I touched on the junior cobalt miners briefly, but here I will take an in depth look at a high risk/high return junior.
Fortune Minerals Ltd (OTCQX:FTMDF) (TSX:FT) - Price = CAD 0.10
Fortune Minerals was incorporated on August 2, 1988. The Canadian company is a natural resource company. It has interests in several mineral deposits and exploration projects in northern Canada.
The Company is focused on developing it's vertically integrated NICO gold-cobalt-bismuth-copper. The NICO resource was an in house discovery. An extension to this project is their Sue-Dianne silver-copper-gold deposit located nearby.
Fortune also has a buy a 10 year re-purchase option for the Arctos Anthracite coal project in northwest British Columbia, which they previously sold.
I came across Fortune Minerals when researching my Seeking Alpha article; "Cobalt miners set to boom". The article discussed an expected shortage of cobalt supply going forward, and a large increase in demand coming from the electric vehicle batteries led by Tesla (NASDAQ:TSLA) in the US. Fortune is one of very few North American miners set to benefit from this. The other is Formation Metals (OTCQB:FMETF) (TSX:FCO).
Cobalt
The importance of new cobalt sources was recently addressed in the assessment of critical minerals report to the U.S. Congress which identified cobalt as a critical mineral on a list that "have a supply chain that is vulnerable to disruption", and that serve an essential function in the manufacture of a product, the absence of which would cause significant economic or security consequences."
Rechargeable batteries currently account for 49% of cobalt demand with 65% of mined cobalt sourced from the Congo while China refines 52% of the world's cobalt.
Bismuth
Bismuth is a metal used in a broad range of industrial applications, particularly in the automotive and pharmaceutical sectors. It is an environmentally safe replacement for lead, which is subject to lead-toxicity concerns and legislation banning its use in potable drinking water sources and consumer products in solders, brasses, steel, aluminum and zinc galvanizing alloys, paint pigments and ceramic glazes. Notably, bismuth was also identified in the assessment of critical minerals report to the U.S.
The key takeaway here is that of the three co-products at Fortune's NICO project, two (cobalt and bismuth) are critical minerals and the third (NASDAQ:GOLD) is highly liquid and provides a countercyclical hedge. Investors are fully aware of the advantages of holding some gold assets in their portfolio.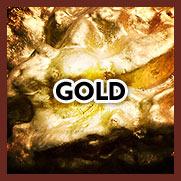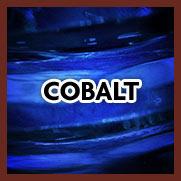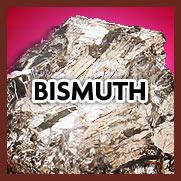 The NICO project
Location
The mine is in the Northwest Territories and the refinery is planned to be developed on land the Company owns in Saskatchewan. A concentrator is also planned for the Northwest Territories, as will also accept mill feed from the Sue-Dianne project.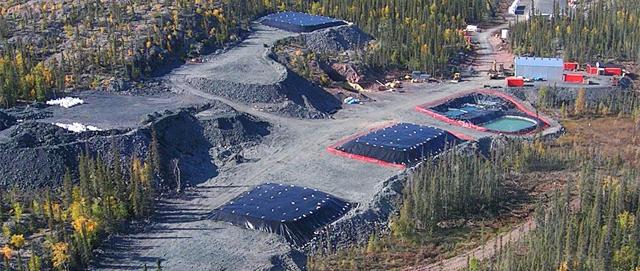 NICO reserves
The NICO deposit contains 82 million pounds of cobalt, more than 1.1 million ounces of gold in its mineral reserve statement, as well as 12 per cent of global bismuth reserves.
NICO feasibility study
The NICO deposit mineral reserves will support a 21-year mine life at a mill feed rate of 4,650 tonnes of ore per day to produce 180 wet tonnes of concentrate per day for shipment to the refinery. Life-of-mine average annual production is projected to be 41,300 ounces of gold, 1,615 tonnes of cobalt contained in a battery-grade cobalt sulphate heptahydrate, 1,750 tonnes of bismuth contained in ingots, needles and oxide, and 265 tonnes of copper.
NICO environmental assessment
The NICO project has already received its environmental assessment approval for a mine and concentrator, and a spur road from the public highway to the mine in the Northwest Territories. The land use permit and class A water license approvals in the Northwest Territories are approved, and Fortune also has environmental approval for the refinery in Saskatchewan.
NICO Financing and off-take agreements
Discussions for off-take and NICO project financing are continuing. Fortune has recently completed a second tranche of $1-million private placement. A total of 14,285,713 newly issued common shares were placed with arm's-length private investors at a price of 3.5 cents per share. Proceeds of this financing will be used for general working capital purposes. The company is currently seeking to raise around CAD 589m to build the NICO mine and refinery. Fortune is targeting strategic partners for investment at the project level in order to minimize equity dilution. Discussions for off-take agreements and project financing are continuing.
Planned Mine and concentrator
Fortune currently owns 100% of the vertically integrated NICO gold-cobalt-bismuth-copper development, comprising a planned mine and concentrator in the Northwest Territories and refinery near Saskatoon to process concentrates from the mine to higher-value products. The NICO project has already been assessed in a positive feasibility study and has received its environmental assessment approvals in the Northwest Territories and Saskatchewan. The construction period for NICO is 2 to 2.5 years from the time that financing is secured.
Public highway advancing
Fortune intends to connect NICO to an all-season public road for mine operations but will likely use the existing winter-roads during construction.
The Whati highway will also be a vital link to the NICO mine for its transportation needs, as well as provide commutable employment to the nearby communities.
In April 2016, the NWT government application for Whati highway was submitted the requisite permit applications to the Wek'eezhii Land and Water Board to build a public highway to the community of Whati. The application package was developed by the GNWT, with the support of the Tlicho government, for this 94-kilometer all-season road which would follow a former all-land winter road route to significantly reduce road construction costs. The Government road is estimated to cost just CAD 150m.
The remaining 49km from Whati to the mine would be built and paid for by Fortune at an estimated cost of CAD 35m (which is included as part of the CAD 589m project costs).
Should the road construction begin, that should be a large catalyst to the Fortune stock price.
Fortune Minerals Valuation estimates
Fortune is a junior development stage mining company, and as such does not currently have an operating asset to provide revenue or cash flow. Therefore Fortune had a -0.19 EPS in 2015 and no PE. At CAD 0.10 per share, Fortune Minerals market cap is a mere CAD 27m.
Company sources suggest the company has invested in excess of CAD 100 million to date. Fortune's current total value is less than 30 percent of this. Like the rest of the resources sector, a 5 year bear market, has left Fortune shares trading at a fraction of their former level.
Given their extensive cobalt reserves, 1.1 million ounces of proven gold reserves, and the worlds largest bismuth reserve, the stock appears very undervalued.
The logical reasons for this is the lack of road to mine access, the slump in the resources sector, lack of funding for the mine and processing facilities, the ill-fated 2014 silver mine acquisition and subsequent loss, and lack of awareness about the stock.
Investors can view Fortune Minerals May 2016 investor presentation here. This is an excellent source of further information.
Balance Sheet
Total liabilities as of December 2015 were CAD 4.9m.
Current assets stand as of Q3, 2015 stand at CAD 68m.
You can view the companies 2015 financial results here.
Risks
As with any small mining stock there are several risks to consider. Cash flow is negative and cash reserves are at CAD 144.8m as of December 2016, stock dilution is likely going forward, project financing may be limited, the road access to the NICO project may not get built or be delayed, metal prices may collapse and so on. Being a small cap liquidity especially on the US listing may be an issue, so wiser to buy Fortune on the Toronto Stock Exchange where there is better liquidity.
Conclusion
Fortune can obviously benefit from an increasing market awareness of the cobalt opportunity as well as from the logical company specific catalysts that include, continued road progress, the securing of off-take agreements, and ultimately NICO project financing.
Fortune's largest potential are their cobalt reserves. Add to this their gold, bismuth and copper. Cobalt is in high demand for electric vehicle batteries.
At the current gold price of around USD 1,200 per ounce, Fortune's 1.1m ounces of proven gold reserves has a large additional attraction to their large cobalt reserves. Given costs to mine the gold and the other issues involved being a start up mine, analysts would typically assign a value of just USD 50-75 per ounce to these reserves. Given this conservative approach Fortune's gold reserves as they stand now, would be valued in the range of USD 55m to 83m (1.1m ounces x $50-75/ounce), or CAD 72-108m.
This is about triple Fortune's current market cap. That's a huge margin of safety, just from the gold reserves alone.
When you assess the massive reserves Fortune has you can see the huge potential upside to the stock, from it's current market cap of under CAD 30m.
The reason for this massive undervaluation of the company is due to the road access issue, lack of financing to commence the mine, concentrator and refinery, and the negative sentiment towards the resources sector following the past 5 year resources bear market.
Once the road access issue is solved the stock should be re-rated, funding to build the mine and processing plant will occur (if not earlier), and the stock price will rocket. Add to this the critical importance and impending cobalt shortage and you have several potential catalysts to boost the stock price. Once the above issues are solved, the road and mine can be built with 2-3 years.
Fortune currently up 10% for the past year, has no PE, and a market cap of CAD 27m.
This will require some patience for investors but the resource potential and upside is well worth waiting for in my view.
Disclosure: I am/we are long FORTUNE MINEARLAS (TSX:FT).
I wrote this article myself, and it expresses my own opinions. I am not receiving compensation for it (other than from Seeking Alpha). I have no business relationship with any company whose stock is mentioned in this article.
Additional disclosure: The information in this article is general in nature and should not be relied upon as personal financial advise.
Editor's Note: This article covers one or more stocks trading at less than $1 per share and/or with less than a $100 million market cap. Please be aware of the risks associated with these stocks.