Throwing a 'Hail Mary' to keep Nasdaq compliance
Last month in a quick pick, I warned that xG Technology (NASDAQ:XGTI-OLD) should be avoided. Due to the lack of significant revenue and a steady trend in share dilution, I felt that was sufficient to explain my bearish sentiment. While I feel the technology behind the company to be promising, I discovered there is cause for doubt regarding the management of the company.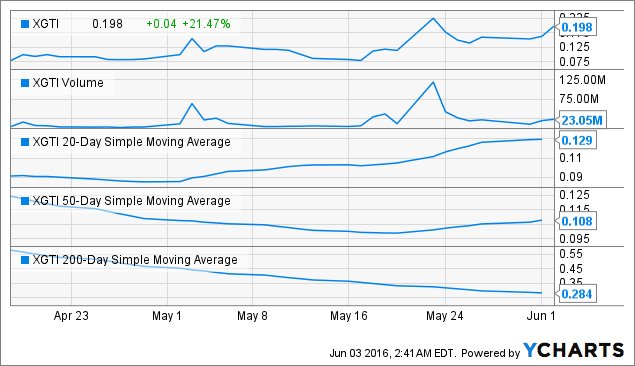 With the recent day-trader rally in mind, I still stand by my original statements made in May that the company has yet to prove a profitable business model, but still a bullish case can be made around the current rally and projected revenue ramp.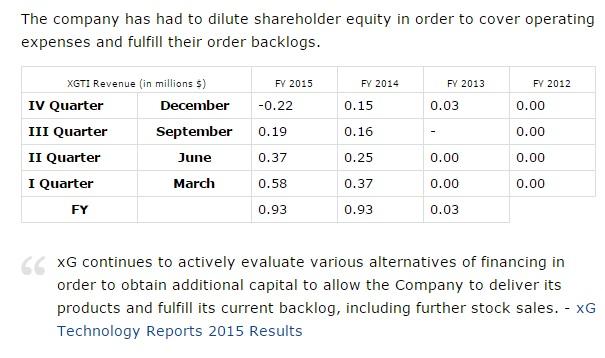 From -"3 Microcap Stocks To Avoid This Week, Month, And Year"
Investors who want to cash in on the ever-growing need for mobile broadband wireless solutions will have to wait and see how XGTI plans to finance its operations past this year. Shareholders will soon vote to approve the board's discretionary use of a reverse stock split for all outstanding shares. A ratio as high as 1:50 has been purposed that could happen any time before August 15, 2016. This measure is apparently one of the several attempts by the company to keep compliance with Nasdaq.
On September 28, 2015, XGTI was given notice that it was not maintaining the minimum bid requirements in relation to the closing price. The company has already been granted one 180-day compliance period and was granted another. It is now desperate to find a way to keep shares above $1.00 for 30 consecutive business days. If it can't do that before September, then the company faces the very real possibility of being removed from the Nasdaq.
Plan B: Siphoning equity before selling Or going broke
Back in 2014, the company entered into an agreement with XGTI Director Richard Mooers' MB Technology Holdings, LLC. Mooers is CEO of MBTH and also serving as directors of the private equity firm are XGTI's CEO George Schmitt and CFO Roger Branton.
I believe that the company's situation with the Nasdaq compliance folks and its need to find financing is the best proof of motive for their intention to pump this stock up before the eventual restructuring this year.
On March 3, 2016, our Board of Directors approved the issuance of up to $300,000 in shares of common stock to MB Technology Holdings, LLC ("MBTH") as compensation for financial services in connection with the IMT acquisition. Such shares of common stock were to be issued to MBTH in an initial tranche in the amount of $150,000 on March 15, 2016, which shares of common stock have not yet been issued and a second tranche to MBTH of up to $150,000 in shares of common stock if IMT achieves certain performance goals by December 31, 2016.

-xG Technology 10Q 5/23/2016
MBTH claims to provide management and financial services to XGTI. It charges the company a monthly fee of $25,000. As of Q2 2016, MBTH owns ~2.87% the company's outstanding shares. MBTH is to arrange financing for the company and candidates for possible mergers or sale of the company, as a bonus xG will award MBTH a 3% cash success fee. xG Technology was able to raise ~$257,000 in equity financing and in turn has two outstanding balances to MBTH totaling $190,000. What MBTH may actually be doing with XGTI we will have to come back to later.
Is management using equity for the good of shareholders?
On January 29, 2016, xG Technology purchased assets from Integrated Microwave Technologies. XGTI appears to be interested in the assets of IMT in connection with designing, manufacturing and supplying of Coded Orthogonal Frequency Division Multiplexing (COFDM) microwave transmitters and receivers. This disruptive technology is thought to give the company a better entrance into the broadcast, sports, and entertainment, military, aerospace and government markets.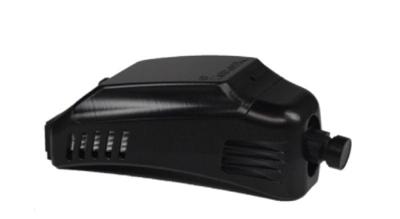 The Cost Of IMT: The original cost to the company was $3,000,000. This was supposed to be paid through the issuance of a promissory note in the principal amount of $1,500,000 and the issuance of a deferred payment of the remaining $1,500,000.
On April 12, 2016, XGTI and IMT entered into an Asset Purchase Modification Agreement and canceled the payment notes.
XGTI agreed to pay IMT $500,000 plus interest accumulated on the notes prior to being canceled as well as IMT being issued $2,500,000 worth of Serried D shares of XGTI, plus 9% interest.
On April 15, 2016, XGTI paid IMT $500,000 plus accrued interest.
On May 20, 2016, 250,000 shares of the Series D Convertible Preferred Stock were issued and converted into 2,500,000 shares of common stock.
*(notice the prompt payment)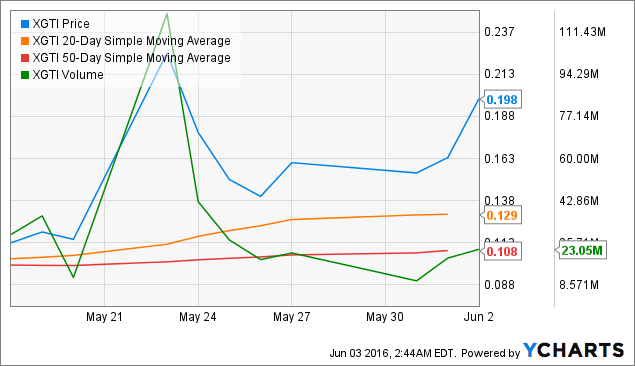 So, when it was all said and done, the company had to pay the $3,000,000 plus interest as an additional cost of the transaction, pretty unfortunate for them. Considering the timing of the modification, it was even more fortunate for IMT that those converted shares were instantly doubled in value on a day that saw over 100 million shares traded. It looks like IMT has made a wise investment so far in XGTI but whose portfolio is all that growth benefiting? It seems as though any chance of shareholder profits go to the insiders at MBTH who hold IMT and were awarded bonuses for brokering the deal. It seems this has been the trend all along when it comes to XGTI and the interest of the board's private portfolio holding firm MBTH.
The Truth Behind XGTI's Promising Revenue Stream
The way the company has aligned its management style to pay the directors twice for delegating out the board's responsibilities to MBTH is chalked full of ethical questions. Besides this apparent disregard for the unsuspecting investor, the company was attempting to capitalize on 2015 by using public relations to highlight a string of revenue sources.
May 20, 2015, xG announces $100,000 deal with Itellum in Costa Rica.
June 17, 2015, xG announced the successful installation of first xMax broadband network in Costa Rica.
June 30, 2015, xGi announced an additional $58,000 deal with Itellum.
What's so bad about that? It's a contract from its own holding company, Itellum, LLC. The fact is that MBTH purchased Itellum two months before the contract with XGTI. The company went on to release three news releases within a month, giving unsuspecting investors the impression of new revenue.
In March 2015, MB Technology Holdings, LLC (MBTH) acquired a majority interest in Itellum allowing it to expand its line of business and continue to grow in the region.

-Itellum "about" page
Conclusion
I do not feel that there is enough validity in the company's management to confirm their commitment to shareholders. It seems to me that they have used this company repeatedly as a way to bolster their own earnings during a period when the company could have been better served. I feel that the creation of MBTH has led to the subsequent events that will leave XGTI shareholders holding the bag, as management has funneled cash and assets to its private holding company. Shareholders will be voting on the proposed reverse split in less than a week from now. I suspect that when these must-have measures are approved, a sell-off will ensue. This sets up a prime opportunity for those who feel this a potential short candidate.
Thank you for reading this article. If you enjoyed it please click the "Follow" button so you can be updated on this and other companies.
Editor's Note: This article covers one or more microcap stocks. Please be aware of the risks associated with these stocks.