Financial services firm UBS's Steve Milunovich said that Apple (NASDAQ:AAPL) could be the next BlackBerry (BBRY) in the making. Milunovich's worst-case scenario for Apple is a "BlackBerry-esque decline." He speculated that a possible demise of the iPhone driven by cheaper Android phones could lead to the worst-case scenario.
Although UBS concedes that Apple's ecosystem is stronger than what BlackBerry had, the firm entertains the worst-case scenario, which I believe makes no sense. BlackBerry fell from grace due to its lack of adaptability in the dynamic world of consumer technology. I don't believe Apple will fall from grace in a similar fashion driven by cheaper Android phones.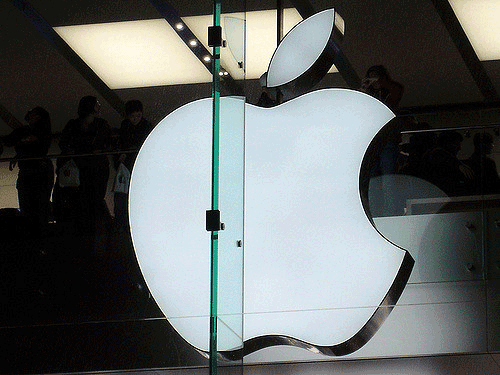 Cheaper Android Phones vs. The iPhone
Recently, Chinese smartphone vendor Huawei said that it aims to overtake Apple and Samsung (OTC:SSNLF) in the next five years to become the leading smartphone vendor in the world, according to Raymond James analyst Tavis McCourt. Huawei currently holds third position in the global smartphone market after Apple and Samsung. McCourt wrote:
We note Huawei's overall R&D spend is very similar in size to Apple and Samsung (Huawei spent $9.2 billion, Apple $8.5 billion, and Samsung $12.5 billion), although all three companies are quite diversified beyond smartphones as well. The company is launching a $1 billion fund to promote applications unique to its own platform as a way to differentiate going forward.
It seems that the analyst community is skeptical about Apple's ability to retain market share. In my previous article on Apple, I said the advanced dual-lens camera of the upcoming iPhone 7 will make it a killer device because it will allow users to watch as well as create VR (virtual reality) content.
I believe that analysts are optimistic about Huawei because it has already introduced smartphones with dual-lens camera in collaboration with Leica, the German camera maker. It's true that high-end cameras are the latest buzzword for smartphones and Huawei has made significant progress in this area. But Huawei has a long way to go before offering users groundbreaking features, such as watching and creating VR content, with its camera. This essentially means that cheaper Android phones won't allow users to play with VR. The same is true for AR (augmented reality) as well (more about this, later).
Apple vis-à-vis BlackBerry: Comparing Apples and Oranges
Comparing Apple and BlackBerry is like trying to compare apples and oranges. BlackBerry failed because it didn't take iPhones seriously. According to a WSJ article:
RIM's chiefs didn't give much additional thought to Apple's iPhone for months. "It wasn't a threat to RIM's core business," says Mr. Lazaridis's top lieutenant, Larry Conlee. "It wasn't secure. It had rapid battery drain and a lousy [digital] keyboard."

If the iPhone gained traction, RIM's senior executives believed, it would be with consumers who cared more about YouTube and other Internet escapes than efficiency and security. RIM's core business customers valued BlackBerry's secure and efficient communication systems. Offering mobile access to broader Internet content, says Mr. Conlee, "was not a space where we parked our business."
BlackBerry underestimated iPhones' enterprise market potential, and therefore didn't try to invent a competitive product. The company wasn't interested in diversifying its product offerings either, while Apple continued to bring innovative products to the market, such as the iPod, iPhone, iPad, Apple Watch and so forth.
In addition, Apple was keen in building a robust and common ecosystem for its products. Why? The idea was to grab BlackBerry's enterprise customers via offering them a compelling computing platform, which is not only secure, but diversified as well. Apple created an open source programming language, called Swift, for its iOS, OS X, tvOS and watchOS platforms.
Finally, Apple realized that in order to survive in a competitive and dynamic environment, it needs to collaborate with a variety of companies. BlackBerry never understood how collaborating with other companies that are not direct competitors could help grow revenues.
Apple's Collaborations Will Prevent BlackBerry-esque Decline
The mobile app market is witnessing significant growth. According to Statista, mobile app revenues will grow from $41.1 billion in 2015 to over $101 billion in 2020, representing a CAGR growth rate of almost 20%.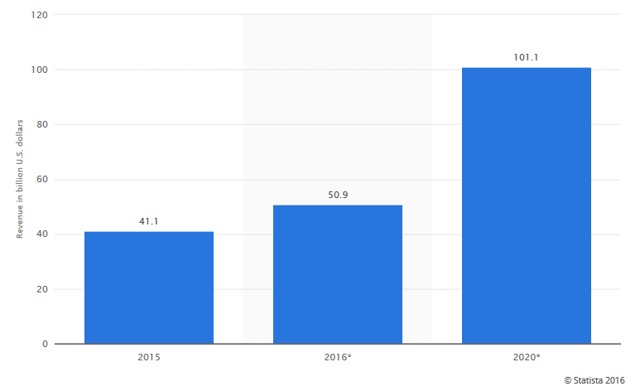 To tap the opportunity, the mobile app market is presenting, Apple has collaborated with IBM (NYSE:IBM) and SAP (NYSE:SAP). IBM is allowing developers to create iOS apps for enterprises using Swift via its "IBM MobileFirst for iOS" program. SAP, on the other hand, is helping iOS developers create apps for enterprises that use the SAP HANA in-memory database platform.
Meanwhile, the MAR (mobile augmented reality) apps market is growing at a rapid pace to reach $3.9 billion by 2020, according to a report. The report suggests that Apple is one of the key players in this market. But how, given that Apple hasn't yet introduced its AR-supported iPhone?
Well, the Israeli optics company LinX Imaging which Apple acquired in 2015 has already developed advanced camera technologies with two, three and four lens arrays. The technologies are capable of creating AR contents via 3D scanning and are ready for integration into the iPhone.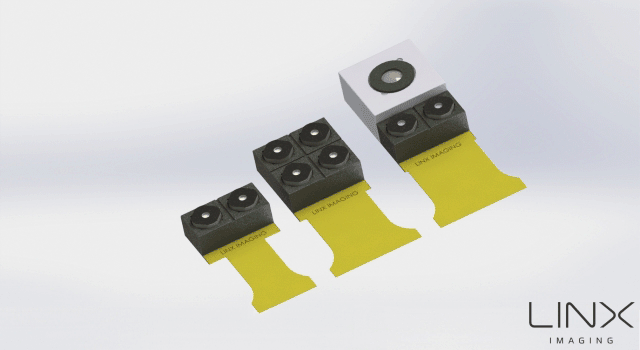 However, creating AR content is useless unless the content can be accessed via AR apps. IBM has vast experience in developing AR apps. It developed AR apps for retailers like Tesco (NASDAQ:TESO). Further, Big Blue received three AR-related patents that the company can utilize to bolster its MobileFirst platform, which allows developers to build mobile apps. Apple, being an IBM partner, can have access to IBM's AR app building technology alongside its own AR technology.
Conclusion
Apple will never become another BlackBerry, unless something seriously goes wrong. So far, there's no evidence that Apple could face such an unforeseen headwind. Apple has built a wide moat around its business by making right acquisitions and collaborating with right companies. As far as the stock is concerned, I believe every dip is a buying opportunity.
Disclosure: I am/we are long AAPL, IBM.
I wrote this article myself, and it expresses my own opinions. I am not receiving compensation for it (other than from Seeking Alpha). I have no business relationship with any company whose stock is mentioned in this article.