Last year I wrote an article in which bond prices for Cliffs Natural Resources (NYSE:CLF) were translated into a very substantial probability of default. Later I followed up with another article in which various bearish factors for CLF were emphasized. The bearish case for CLF has worked well since mid-2011 when it topped at $100 until mid-January when CLF (locally) bottomed at $1.2.
Since my last article CLF managed to sell its coal assets, which is an achievement given the state of the coal market. Also, Bloom Lake has been sold to Champion Iron. The price is CAD 10.5 M + environmental liabilities compared to $4.9B paid to Consolidated Thompson in 2011. This suggests that none of CLF's loans to its Canadian subsidiaries will be repaid and it will likely have to pay most of the loans it has guaranteed for its Canadian subsidiaries. The CCAA process should conclude with the sale of some heavy mining equipment.
In my second CLF article, I mentioned the competition coming from a new pellet production facility being built by Essar Steel Minnesota, but a combination of high leverage on Essar's balance sheet and weak outlook for pellet demand prevented financing of this plant and its future remains subject to great uncertainty.
Politics to the rescue
The pellet prices received by CLF's USIO division are largely dependent on iron ore price benchmark and on the price of steel in the US. As explained earlier, lackluster global growth and expanding supply make a strong bearish case for IO index prices. Steel prices in the US are held up by protectionist measures. The most unpredictable factor in the economy, i.e., the government, has gone against my short thesis; the government has considered going nuclear, and the argument is not limited to the US.
To show the extent of the US steel industry's dependence on protectionism I quote US, Chinese and international steel prices in the following table which is sourced from biweekly emails of Steelbenchmarker to its subscribers.
STEELBENCHMARKER PRICES

March 28, 2016

April 11, 2016

April 25, 2016

09-May-16

23-May-16

Dollars per Metric Ton

Region: USA, East of the Mississippi

Hot-rolled band:

466 (423) 2%

504 (457) 8%

559 (507) 11%

625 (567) 12%

684 (620) 9%

Cold-rolled coil:

656 (595) 4%

692 (628) 6%

751 (681) 8%

811 (735) 8%

874 (793) 8%

Rebar**

514 (466) -27%

Standard plate:

570 (518) 7%

621 (563) 9%

675 (613) 9%

687 (623) 2%

714 (648) 4%

Shredded scrap*:

195 [198] -1%

244 [248] 25%

240 [244] -1%

266 [270] 11%

266 [270] 0%

#1 Heavy melting scrap:

173 [176] 0%

216 [220] 25%

216 [220] 0%

237 [241] 10%

239 [243] 1%

#1 Busheling scrap:

191 [195] 2%

239 [243] 25%

238 [241] -1%

272 [276] 14%

275 [279] 1%

Region: Mainland China*

Hot-rolled band:

320 3%

352 10%

414 18%

61 -13%

333 -8%

Cold-rolled coil

413 1%

429 4%

490 14%

465 -5%

426 -8%

Rebar:

298 2%

331 11%

390 18%

339 -13%

292 -14%

Standard plate:

325 1%

345 6%

398 15%

59 -10%

327 -9%

Region: World Export Ma

Hot-rolled band:

321 7%

370 15%

434 17%

452 4%

427 -6%

Cold-rolled coil:

445 9%

458 3%

513 12%

506 -1%

497 -2%
Parenthetic numbers are in short tons and square brackets are in gross tons while the percentages are the change in price since the last assessment.
The extent of price differential between US and international prices, 60% for HRB and 76% for CRC, are quite impressive. USDOC has imposed anti-dumping and anti-subsidy tariffs on Chinese and Russian producers in cases greater than 250%.
I can't explain how a product could be subsidized by greater than 100%, it seems that USDOC refuses to use Chinese data in its assessment as China is not classified as a free economy and it disregards the criteria of specificity for subsidies, thus some producers have refused cooperation in USDOC determination and got hit by astronomical tariffs. WTO has voted against the US in similar cases in the past (WTO| Dispute settlement-DS437).
As things stand now one hopes that producers not yet hit by huge tariffs would be able to increase their exports to the US and narrow this gigantic price gap. Such a large price gap can shift production lines of steel consumers (e.g., car factories) outside the US. Secretary Lew wants China to destroy some blast furnaces and resolve this price gap. Yet no blast furnace would be destroyed as long as there is any hope for prices to rise and make it profitable again. He might get some words but the Chinese say: "The Mountains are high and the emperor is far".
Further, even if the US decides to sacrifice the auto-industry and other steel users for the benefit of the steel industry, to keep such a huge price gap, the US needs to expand its current pin prick protectionist measures which risk a trade war. Such a trade war will give US steel and IO producers fat margins but destroys their volumes. Because the US consumer depends on free trade as an average American consumer owes more than 30% of his buying power to trade, this number is more than 50% for poorer consumers.
To summarize, the recent rise in steel prices which has boosted CLF's margins and thus its share price would be at best short lived and at worst countered by lower volume over the medium term.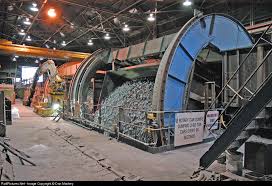 Financial analysis
It is time to comment on CLF's financial statements. The tables which follow are extracted from CLF's quarterly report for the 1Q2016 except for the annual EBITDA data which is extracted from the Annual report of FY2015.
Cliffs Natural Resources Inc. and Subsidiaries

(In Millions, Except Per Share Amounts)

Three Months Ended

March 31,

2016

2015

REVENUES FROM PRODUCT SALES AND SERVICES

Product

$275.60

$399.50

Freight and venture partners' cost reimbursements

29.90

46.50

305.50

446.00

COST OF GOODS SOLD AND OPERATING EXPENSES

-274.60

-365.20

SALES MARGIN

30.90

80.80

OTHER OPERATING INCOME (EXPENSE)

Selling, general and administrative expenses

-28.20

-29.10

Miscellaneous - net

-3.00

20.20

-31.20

-8.90

OPERATING INCOME (EXPENSE)

-0.30

71.90

OTHER INCOME (EXPENSE)

Interest expense, net

-56.80

-42.90

Gain on extinguishment/restructuring of debt

178.80

313.70

Other non-operating income (expense)

0.10

-0.80

122.10

270.00

INCOME FROM CONTINUING OPERATIONS BEFORE INCOME TAXES

121.80

341.90

INCOME TAX EXPENSE

-7.50

-175.10

INCOME FROM CONTINUING OPERATIONS

114.30

166.80

INCOME (LOSS) FROM DISCONTINUED OPERATIONS, NET OF TAX

2.50

-928.50

NET INCOME (LOSS)

116.80

-761.70

(INCOME) LOSS ATTRIBUTABLE TO NONCONTROLLING INTEREST

-8.80

1.90

NET INCOME (LOSS) ATTRIBUTABLE TO CLIFFS SHAREHOLDERS

$ 108.00

$ (759.80)
The income is very healthy yet of the lowest possible quality as out of $114 of income from continuing operations, $179 is due to a distressed debt exchange which constitutes an event of default. In fact, it is more sensible to think of a debt exchange as a financing activity but by classifying it as an operating activity the company has to turn its income from continuing operations positive (this is not a criticism as this is perfectly legal). By making the required adjustment, income from continuing operations should be around -$65. Going forward, higher volumes (due to seasonality) and higher hot rolled band prices should improve CLF's income from continuing operations. Yet whether it can turn positive is highly doubtful.
Cliffs Natural Resources Inc. and Subsidiaries

(In Millions)

Three Months Ended

March 31,

2016

2015

OPERATING ACTIVITIES

Net income (loss)

$ 116.80

$(761.70)

Adjustments to reconcile net income (loss) to net

cash used by operating activities:

Depreciation, depletion and amortization

35.20

33.00

Impairment of long-lived assets

-

76.60

Deferred income taxes

-

165.80

Gain on extinguishment/restructuring of debt

-178.80

-313.70

(GAIN) loss on deconsolidation, net of cash

deconsolidated

-3.80

776.10

Other

18.50

31.60

Changes in operating assets and liabilities:

Receivables and other assets

38.50

71.70

Product inventories

-66.10

-154.90

Payables, accrued expenses and other current

liabilities

-86.80

-152.70

Net cash used by operating activities

-126.50

-228.20

INVESTING ACTIVITIES

Purchase of property, plant and equipment

-10.40

-15.90

Other investing activities

5.50

0.20

Net cash used by investing activities

-4.90

-15.70

FINANCING ACTIVITIES

Repayment of equipment loans

-72.90

-

Distributions of partnership equity

-11.10

-

Debt issuance costs

-5.20

-33.10

Proceeds from first lien notes offering

-

503.50

Repurchase of debt

-

-133.30

Borrowings under credit facilities

-

295.00

Repayment under credit facilities

-

-295.00

Preferred stock dividends

-

-12.80

Other financing activities

-4.20

-14.30

Net cash provided (used) by financing activities

-93.40

310.00

EFFECT OF EXCHANGE RATE CHANGES ON CASH

-0.50

-1.30

INCREASE (DECREASE) IN CASH AND CASH EQUIVALENTS

-225.30

64.80

CASH AND CASH EQUIVALENTS AT BEGINNING OF PERIOD

285.20

290.90

CASH AND CASH EQUIVALENTS AT END OF PERIOD

$ 59.90

$ 55.70
The use of $126 cash in operating activity and $285 of cash in total is another indication of low earnings quality.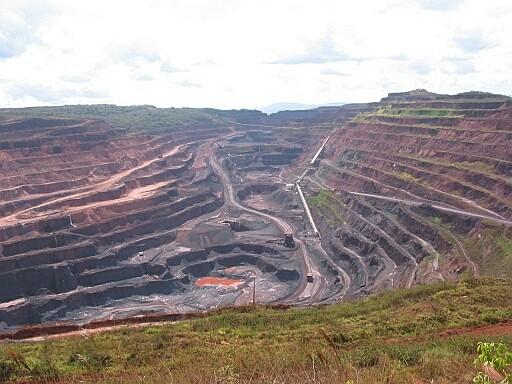 Let's consider the assets of CLF. They total $1.9B on the company's books. Their valuation represents a multiple of close to 5 times EBITDA of the last FY; such a multiple might be considered fair value.
A summary of assets by segment is as follows:

(In Millions)

EBITDA

EBITDA Multiple

31-Mar-16

FY 2015

Assets:

U.S. Iron Ore

1475.1

317.6

4.6

Asia Pacific Iron Ore

180.6

35.3

5.1

Total segment assets

1655.7

Corporate

230.1

Assets of Discontinued Operations

0.5

Total assets

1886.3
Considering CLF's liabilities of around $3.6B, a very generous EBITDA multiple of 10 would value the company at zero and assign at the money call status to CLF's common stocks.
Statements of Unaudited Condensed Consolidated Financial Position

Cliffs Natural Resources Inc. and Subsidiaries - (Continued)

March 31,

December 31,

2016

2015

LIABILITIES

CURRENT LIABILITIES

Accounts payable

$77.20

$ 106.30

Accrued expenses

111.10

156.00

Short-term liabilities of discontinued operations

4.30

6.90

Guarantees

23.60

96.50

Insured loss

84.80

93.50

Other current liabilities

138.80

122.50

TOTAL CURRENT LIABILITIES

439.80

581.70

PENSION AND POST-EMPLOYMENT BENEFIT LIABILITIES

213.80

221.00

ENVIRONMENTAL AND MINE CLOSURE OBLIGATIONS

214.30

231.20

LONG-TERM DEBT

2,499.10

2,699.40

OTHER LIABILITIES

216.00

213.80

TOTAL LIABILITIES

3,583.00

3,947.10
Investors who took a haircut on their bonds just 3 month ago would likely consider the company's accounting treatment of its asset as fair value and its stock as far out of the money call options.
Gains coming from politics, rather than serving consumers better than your competitors, can evaporate as fast as they materialized. So I strongly advise against a long position in CLF, and if you have high risk tolerance it's worth considering a short position at current prices of above $5.
Disclosure: I/we have no positions in any stocks mentioned, and no plans to initiate any positions within the next 72 hours.
I wrote this article myself, and it expresses my own opinions. I am not receiving compensation for it (other than from Seeking Alpha). I have no business relationship with any company whose stock is mentioned in this article.