Air France and KLM merged in 2004, following the trend of consolidation in the airline industry. Twelve years after the merger, Air France-KLM (OTCPK:AFRAF) is facing major competition from Gulf carriers on the long haul operations and competition from low-cost carriers on the operations on the European mainland.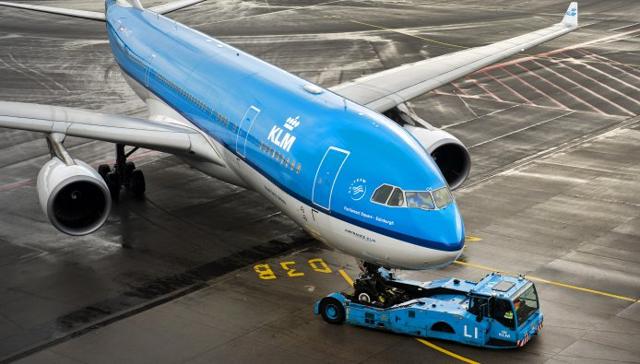 So the airline group is facing competition, but also internally there is friction between the airlines in the holding. Staff is afraid of operations being carried over to low-cost carrier Transavia. On the other hand, Air France staff is claiming that operations are carried over to KLM because KLM is going through fleet expansion while Air France is seeing little growth. A main reason for this is that Air France is an airline that is run quite inefficiently, while KLM has made progress in becoming more efficient.
KLM reached a deal with the unions for pilots, cabin and ground personnel last year. The deal was centered around increased productivity. Air France personnel, on the other hand, is now calling a strike as it wants flights operated from Amsterdam Schiphol Airport to be operated from Paris to secure jobs.
Both airlines are likely to see a decline in total staff in the coming years via attrition, while productivity increases should have a positive impact on cost efficiency. So total staff costs should go down via attrition, while more work gets done.
In this article I will have a look at some figures from KLM and compare them to the group results.
Revenue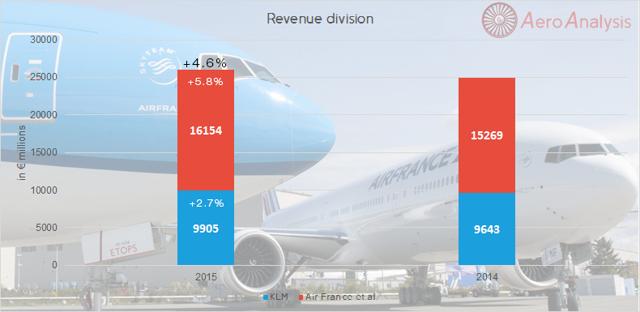 Figure 1: Revenue division Air France-KLM (Source: www.AeroAnalysis.net)
What can be seen is that KLM booked a 2.7% higher revenue, while the other airlines in the group booked a 5.8% higher revenue leading to a 4.6% higher revenue. This year-over-year improvement is better than the North American counter parts such as Delta (DAL) and United Airlines (UAL) which saw a slight improvement and a slight decline in revenues, respectively, but does fall behind by the 6.8% improvement the Lufthansa Group (OTCQX:DLAKF) saw.
Income from current operations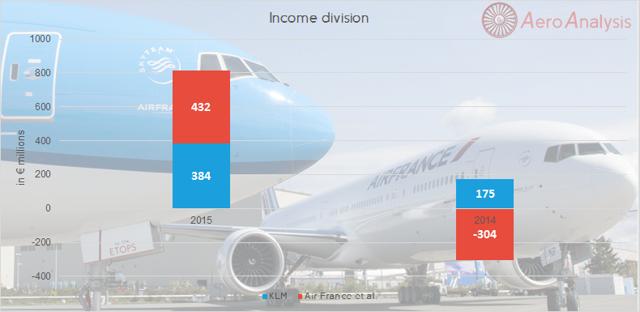 Figure 2: Division income from current operations Air France-KLM (Source: www.AeroAnalysis.net)
What can be seen is that the group, as a whole made a positive swing from -€129 million to a positive €816 million. €209 million of this swing comes from KLM, the remainder comes from Air France, Transavia and subsidiaries. Although it seems like KLM lagged in improvement, it has to be noted that the 2014 figure is skewed due to a strike that put a €425 million pressure on earnings. Factoring this in, the swing made by other airlines in the group would be €311 million instead of €736 million.
Looking at the operational efficiencies, KLM is still leading by example. The airline booked an operating efficiency of 3.9% compared to 3.1% for the group. Lufthansa has an efficiency of 10.5%, while Delta and United have efficiencies of close to 20%.
Lower fuel prices contributed to 60% of the cost improvement for KLM and in excess of 75% for the other members of the group. One important conclusion that can be drawn from that is that KLM's operational improvements are more related to restructuring than that of Air France and the other airlines in the holding.
Being the smaller airline compared to Air France, KLM is run more efficiently, contributing 47% of the holding's 2015 profit.
Strikes and unions
In 2014, an Air France strike resulted in a €425 million lower income. The strike was called for amidst plans of Air France-KLM to rapidly expand its low-cost carrier Transavia. In 2015, Air France announced it would be cutting 2,900 jobs. At the same time, KLM had reached an agreement with unions to freeze wages and aim for a 4% increase in productivity. Additionally, the Dutch carrier would cut away management layers, shrink its cargo activities and maintenance facility. These steps should realize a €700 million cost savings in 5 years.
Air France, on the other hand, is an airline that has been operating inefficiently for years, even before the merger with KLM. Unions in France are a bit smaller giving them less leverage, this often results in strikes. So that is a disadvantage employees of Air France have. On the other hand, the airline has to cut costs by €2bn but the unions are not accepting productivity increases, lower wages or lay-offs. This makes Air France's cost-cutting process slow and very inefficient. At the same time, unions are demanding operations to be carried over from KLM to Air France to grow the Air France operations.
Conclusion
Air France-KLM is operating in an environment where it has to compete with low-cost carriers such as Wizz Air and Ryanair (RYAAY), and the Gulf carriers. KLM has successfully started cost-cutting efforts; combined with traffic growth, this will increase contribution to the group results. Air France's cost-cutting program is slow and being held hostage by unions that not only offer very little flexibility in cutting costs, but also demand operations to be carried over from a more efficient part of the holding to a less efficient part.
Regardless of the way you look at it, the lack of flexibility of the French unions and any strike will only deepen the problems for Air France-KLM.
I own a single share of Air France-KLM, currently that is a symbolic share. Air France-KLM can start playing an important role on the international airline market again, once Air France starts cutting costs.
In the end, I expect Air France-KLM to execute a strong cost-cutting program that should increase earnings.
If you would like to receive updates for my upcoming articles, please click the "Follow" text at the top of this page next to my profile.
Editor's Note: This article discusses one or more securities that do not trade on a major U.S. exchange. Please be aware of the risks associated with these stocks.