Shallow USD weakness can continue for the next few weeks, but we do not expect it to transform into a larger, prolonged trend, given the concerns we have over weak growth and growing leverage. USD data and Fed rhetoric have been a key driver for the market in recent weeks, albeit in a supportive fashion. However, it is the nature of data dependency that any deviation can tip the market easily in either direction. The thesis of a dovish Fed supporting risky assets works only so long as softer US data does not spill over into larger fears of a US recession. On the other hand, if US data picks up, this raises the risk that the Fed needs to tighten faster than currently priced in, which can trigger risk aversion again. However, for now it seems that the market is biased to stick with the more dovish view, supporting favorable risk conditions.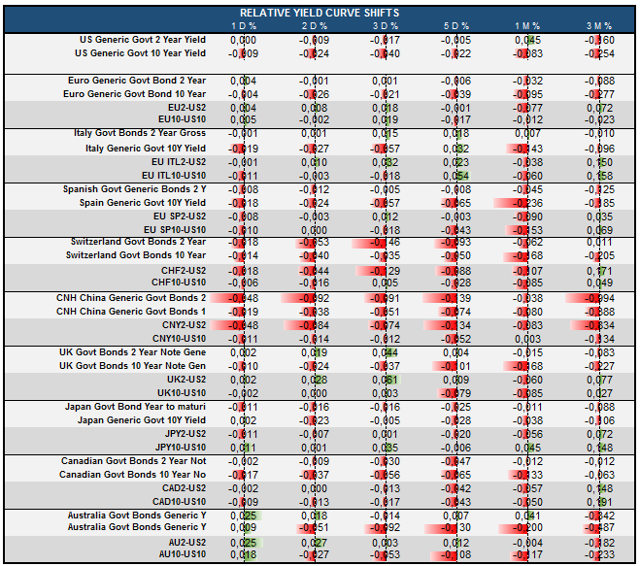 The market believes that USD weakness can continue for the next few weeks, which is one reason why I am expecting the sell-off in EM to be delayed somewhat. A dovish Fed coming on the back of weaker data from the US should help to put the USD under some pressure, while yield differentials with G3 assets suggests that as long as risk appetite is strong, there will be inflows into EM. Nevertheless, the trend is not expected to transform into a larger prolonged trend. EMFX has actually been the key driver behind the recent rally in EM, and this is because of carry extraction in the context of historically wide interest rate differentials between EM local markets and DM. However, by definition carry extraction only works when volatility is low, and this is where I am most concerned, as highlighted above. From an EM fundamental basis, there is little that makes people more confident about taking on more risk exposure in EM at this point.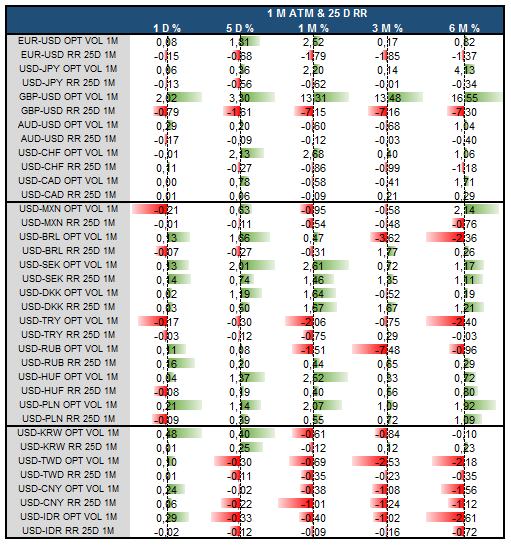 No one can underestimate the role that the surge in the oil price has had in supporting the EM rally, especially in hard currency sovereign debt. However, as the price of Brent has already rallied more than 66% since the lows in January, we have to remind ourselves that this rally has been triggered by fears about supply-side disruptions. As our commodity analysts explain, supply disruptions provide only temporary relief to the market and in some cases can be overstated. Hence, while oil is expected to remain well supported in the near-term, they stick to a cautious tone and highlight downside risks to oil prices. Higher oil prices and a weaker dollar are likely to limit the spread widening in the near term and we close our outright short risk positions in the CDS space.

A key market risk event is the UK referendum on Europe, to be held on June 23, especially considering that the vote may be very close. If the UK decides to leave the EU, this would likely weigh on risk appetite and could be a catalyst for a sell-off in EM assets. A Remain vote, on the other hand, could spur an initial risk rally, but we are doubtful that this would offer much support for EM assets, given the broader global environment and the fact that Brexit risks are not strongly priced into the market . In addition, even if the Brexit vote goes in favor of the remain campaign, as if it is close, this could drive further concerns about the potential for similar exit votes elsewhere in Europe, keeping uncertainty elevated.
Disclosure: I/we have no positions in any stocks mentioned, and no plans to initiate any positions within the next 72 hours.
I wrote this article myself, and it expresses my own opinions. I am not receiving compensation for it (other than from Seeking Alpha). I have no business relationship with any company whose stock is mentioned in this article.