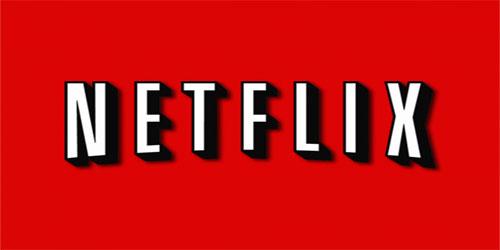 As we all know when it comes to TV, Netflix (NASDAQ: NFLX) is the 800-pound elephant in the room.
Netflix has truly changed the game multiple times and now has forced its rivals to find new ways to counter them. The other fact becoming abundantly clear is that Netflix is only getting more powerful. The network not only has more buzzy original planning on the horizon but its acquired content is about to get a boost as well.
This September, Netflix will become the pay TV home to the entire Disney (NYSE: DIS) catalog and the exclusive home to all future content. In case you've forgotten that includes everything from Frozen to The Avengers… so yes that's a lot of content. It's a $300 million deal and marks the first time Disney's properties have gone to a non-traditional network.
With this new change in power, Netflix has taken a major advantage over HBO (NASDAQ: TWX), Showtime (NYSE: CBS) and Starz (NASDAQ: STRZA). However that doesn't mean the other networks are going to just concede. In fact, they each have a strategy in place to counter the streaming leader.
Let's start with Starz because the Netflix/Disney deal impacts them the most. Why? Because guess which network had the Disney package prior? Yep Starz, which has recently overtaken Showtime in total subscribers, previously had a long-standing deal with the Mouse House.
Starz though has a plan for the change and that involves making a bold move it wasn't fully confident in doing before. The network intends to shift its original programming to air on Sunday nights. Personally, I'm convinced one of the main reasons why Starz's original series have never seen the same widespread support as one on HBO or Showtime is because it had always aired on odd days.
I give Starz credit for trying something different but the idea of programming its new and important series on less watched nights like Friday and Saturday seemingly was doomed from the start. Shows like Boss, Magic City and Outlander are quality series but they never lived up to their full potential. Outlander at least has a chance to up its viewer count when the change starts next month.
The network is fully aware in a head-to-head fight with HBO and AMC they will likely lose… however, Starz's series have always been big DVR growers and at times have leapt over 200% percent during the course of a week. In an interview with The Hollywood Reporter, Starz head Chris Albrecht discussed the shift.
"Sundays are a prestige night and we feel our shows are definitely going to be very competitive, not just in viewership but in the attention-getting business on Sundays. So it made sense to move."
And he's right. Albrecht, who for a time ran HBO, is a smart executive and shifting his original series to Sundays (while moving the network's film premieres back to Saturdays) is the right move. Starz has a number of A-level prospects on the horizon including American Gods, which analysts and the company believe could be their Game of Thrones.
This needed to be done especially (as Albrecht also pointed out) because not airing on Sunday cuts them out of the water-cooler conversation, which drives ratings. Cable's big night has long been Sundays and the king of that is usually HBO, expect for when Walking Dead is on.
Speaking of HBO, the network knows it has some issues to overcome as well. Specifically, the fact it hasn't launched a successful new drama in a while. Not to take away anything from Vinyl or The Leftovers, which are both under-rated, but the dial is not moving for those shows and it was critically acclaimed alone that got them renewed.
Yet HBO has a few more cards to play including the long-delayed but highly anticipated Westworld hitting this fall, along with the return of Sarah Jessica Parker in the comedy Divorce. HBO this week also signed pilot deals for new potential projects from Oscar winners Adam McKay and Kathryn Bigelow so the pipeline is quickly being restocked.
However, what's really going to impact the stock is how HBO's streaming services do, especially after the negative reaction to HBO's first subscription revelations earlier this year. The good news is that the network has made sure shareholders know that area is still a priority.
HBO's streaming strategy is very clever and incorporates all of its marquee properties. From a Game of Thrones after-show (that is essentially a streaming exclusive) to new online content on the horizon from prized acquisitions Bill Simmons and Jon Stewart, you are going to begin seeing the emphasis on streaming begin to pay off.
Showtime also can't be overlooked. While its deals for new films have been severely cut in recent years, the network's original scripted and sports programming has never been stronger.
For example, the Showtime's signature drama series Homeland has seen a resurgence and its stable includes equally critically acclaimed fare like Masters of Sex, Ray Donovan, The Affair and Shameless (which is being called upon for double-duty in 2016).
Like its rivals, 2017 could also be stellar for the CBS-owned cabler as it has the anticipated Twin Peaks revival and Purity on the horizon. Purity is a big win for Showtime as the limited series starring (and co-produced by) Daniel Craig ignited a bidding war. Showtime is just now beginning to embrace the limited series craze, which has worked out well for HBO and other cable networks.
The channel also has a streaming presence with a stand-alone app and add-on deals with companies like Amazon. While it doesn't have the same level of upcoming web/streaming based projects as HBO, it likely still will be able to draw in new subscribers based on that original content.
The question for all of them eventually becomes will that help them compete with Netflix? The answer is essentially, we will have to wait and see as it is important to keep in mind in many homes people have both Netflix and a premium subscription. Still networks want to maintain an advantage over their competition and no matter the price that will never change.
Disclosure: I am/we are long CBS.
Business relationship disclosure: All opinions expressed are the authors and no compensation outside of Seeking Alpha is being received. While the author has a business relationship with a subsidiary of CBS, it is not related to any divisions discussed and the author is not a full-time employee.