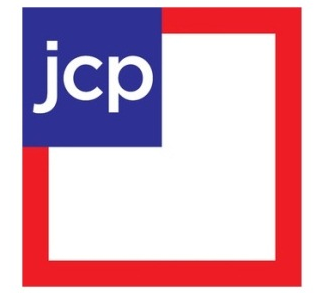 Retail stocks continue to offer compelling reward-to-risk ratios IMO. One of the best investments in the retail space, I think, continues to be J.C. Penney (NYSE:JCP). The brick-and-mortar retail company has faced an existential crisis in 2012/3 on the back of failed promotion strategies that deeply alienated J.C. Penney's core shoppers. Though J.C. Penney continues to feel the heat from other retailers, and from the digital shopping side of the business, it has pulled off a compelling turnaround over the last three years.
Just looking at J.C. Penney's first-quarter results, however, doesn't do the retailer's turnaround success any justice. J.C. Penney's Q1-16 results revealed a negative comparable store sales growth rate of 0.4 percent, sort of depicting weak business fundamentals. But nothing could be further from the truth: While it is true that J.C. Penney's net sales dropped 1.6 percent Y/Y and comparable store sales disappointed with a decline of 0.4 percent in the first quarter, the overall comp trend doesn't look too bad at all, as I have explained in this article. Investors seem to forget this.
Importantly, JCP continued to produce a solid gross margin in excess of 36 percent in the first quarter and made progress in consolidating costs, bringing its SG&A margin down to 31.0 percent (Q1-15: 33.8 percent). Since revenue growth is hard to come by in a difficult retail market environment, cost cuts are an important path for a retail company to increase capital efficiency.
One Time Is No Time
In one of my last pieces on the retail company, titled "J.C. Penney: Buy The Drop", I named JCP my top retail pick in the sector, besides Urban Outfitters, Inc. (NASDAQ:URBN). The reason was that stock analysts have been warming up to the retailer lately, and credit analysts, too. Standard & Poor's Ratings Services upgraded J.C. Penney's credit rating from "CCC+" to "B" with a positive outlook a few month ago, reflecting improving business fundamentals and analyst sentiment towards the retail company.
Therefore, in light of J.C. Penney's overall positive comp picture in the last two years, and more bullish analyst sentiment, investors may want to give JCP the benefit of the doubt at this point, and forgive the retailer's weak first-quarter comp.
U.S. Recession Risk Is Exaggerated
To be blunt, I don't expect a U.S. recession at all, though renewed concerns over the direction of the U.S. economy have weighed on investor sentiment after a soft U.S. jobs report at the beginning of the month. U.S. employers created ~38k jobs last month compared to a consensus estimate of ~164k... that was not good, yes, but it is still way too early to infer that the U.S. economy is going to enter into a recession any time soon.
Your Takeaway
J.C. Penney's first quarter was not great, that's true, but context matters: JCP has had an extremely good run in terms of producing positive comps since the fourth quarter of 2014. Further, investor sentiment has taken a hit after the poor jobs report from the beginning of June, which has hit J.C. Penney also. As far as I am concerned, investors should forgive the retailer the negative first quarter comp, and give J.C. Penney the benefit of the doubt as analyst sentiment toward the retail company has markedly improved in 2016. Buy for capital appreciation.
Disclosure: I am/we are long JCP.
I wrote this article myself, and it expresses my own opinions. I am not receiving compensation for it (other than from Seeking Alpha). I have no business relationship with any company whose stock is mentioned in this article.