It's been a year of volatility for the stock markets, with little underlying earnings or dividend growth. Although on a year-to-date basis, the S&P-500 has gained 3.3% while the Dow Jones is up 2.9%, it hasn't been a smooth climb. Both indices dropped by more than 10% in the first six weeks, then climbed almost 13% through April 20, but fell almost 3% in the subsequent four weeks, but have gained more than 2% since.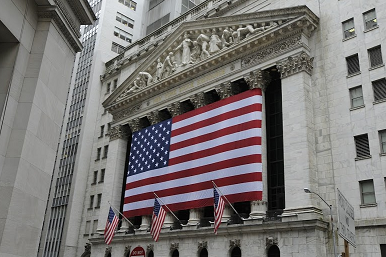 The volatility reflects the uncertain environment that is prevalent in the global markets right now. The US policymakers have been giving varying signals regarding interest rates. Last year, the Federal Reserve increased the overnight interest rate in December for the first time in nine years. Back then, the policymakers showed confidence in the strength of US economy and its ability to absorb four additional rate hikes in 2016. But the turmoil in the global financial markets seen in the beginning of this year coupled with increasing concerns regarding the state of the global and US economies has forced the US central bank to delay the rate hike plans. The recent weak US jobs report in which nonfarm payrolls rose by just 38,000, missing Wall Street's expectations by a wide margin of 124,000, has dimmed the prospects of a rate hike announcement following the Fed's meeting this week. On top of this, the upcoming Brexit vote followed by the hotly contested US elections that feature Donald Trump's bid for presidency have further fueled uncertainty.
Meanwhile, both the International Monetary Fund and the World Bank have slashed this year's global growth outlook. Maurice Obstfeld, the IMF's chief economist, said that the pace of global growth has become "increasingly disappointing" as he introduced the report which saw global growth of 3.2% in 2016 and 3.5% in 2017, down from previous estimate of growth of 3.4% for this year and 3.6% for 2017. The World Bank is expecting global growth of just 2.4% this year, down from its January estimate of 2.9%.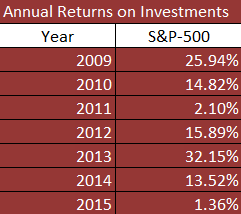 Over the last few years, Mr. Market has rewarded shareholders with attractive returns. The S&P-500 has generated double-digit returns on investments in five of the last seven years, going as high as 32.15% in 2013. But in the ongoing uncertain environment of sluggish economic growth, I believe investors will find it difficult to generate double-digit returns. Although I've always been a fan of dividend stocks, in the current backdrop, I believe it makes even more sense to stick with high quality dividend stocks which at least offer a reliable stream of cash flows, which is rare.
The Vanguard High Dividend Yield ETF (NYSEARCA:VYM) and Vanguard Dividend Appreciation ETF(NYSEARCA:VIG) are two Vanguard funds that can give investors exposure to a large number of high-quality dividend payers. These funds focus on investing in mainly large-cap companies that are generally better established and enjoy the kind of size and scale advantage that most small to mid-cap companies can only dream of. However, the two funds have different approaches to investing.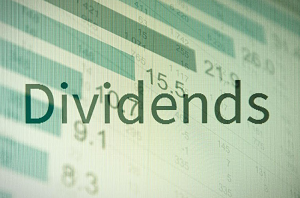 The Vanguard High Dividend Yield ETF, or VYM, makes its pick from high-yielding dividend stocks, specifically, from the FTSE High Dividend Yield Index, but investments are weighted by the size of the company measured in terms of market cap. Consequently, VYM ends up putting all of its money in high-yielding stocks that are also one of the world's biggest players in their respective industries.
The fund's top three holdings are tech giant Microsoft (NASDAQ:MSFT), world's largest publicly traded vertically integrated oil producer Exxon Mobil (NYSE:XOM) and the drugs/biotech behemoth Johnson & Johnson (NYSE:JNJ). This, however, is an extremely diverse fund with exposure to 427 different stocks with meaningful (more than 10% weightage) exposure to at least six different sectors. That being said, what's particularly great about VYM is that unlike a most of the other dividend or large-cap focused funds, VYM comes with an expense ratio of just 0.09%, making it one of the lowest cost dividend ETFs.
However, there are many dividend investors who prefer to invest in companies that have consistently grown payouts over the last several years, instead of just going after large-cap, high-yield stocks. The Vanguard Dividend Appreciation ETF, or VIG, is for such investors. The fund puts its money only in those companies that have consistently grown dividends for at least the last ten years. Its top three holdings are Johnson & Johnson, Coca-Cola (NYSE:KO) and PepsiCo Inc. (NYSE:PEP).
VIG, however, has a relatively small basket of stocks to choose from when compared against VYM, since there aren't a lot of companies that have grown dividends for the last ten years. This makes VIG considerably less diversified than VYM. VIG's portfolio consists of 185 stocks, with meaningful exposure to four different sectors. But with VIG, you'll be putting your money in those companies that have a sustainable competitive advantage which allows them to generate reliable cash flows every year, even during down cycles. I believe that's the kind of company you should stick with during uncertain times. Plus, VIG is also a low-cost fund, with an expense ratio of just 0.09%.
Disclosure: I/we have no positions in any stocks mentioned, and no plans to initiate any positions within the next 72 hours.
I wrote this article myself, and it expresses my own opinions. I am not receiving compensation for it (other than from Seeking Alpha). I have no business relationship with any company whose stock is mentioned in this article.