You know that feeling you get when you first suspect that someone is trying to pull one over on you? You should probably be getting that feeling now about the Fed.
I know what you're thinking: "I got that feeling a long time ago."
Me too.
But the dramatic swings in summer rate hike expectations that have occurred over the past two months prove beyond a shadow of a doubt that the market now views the FOMC as a myopic (and possibly drunken) driver of short-term economic outcomes and financial market swings rather than a prudent steward of long-term unemployment growth and price stability.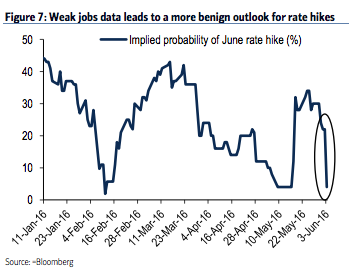 (Chart: BofAML, BBG)
And the market is probably right.
It was less than two weeks ago when Janet Yellen - in a "conversation" at Harvard that coincided with her receiving a medal for a "lifetime of visionary and principled service" - confirmed the hawkish message her counterparts (or "underlings") had been pushing for the better part of a month.
"A rate rise may be appropriate in the coming months," Yellen opined. Treasury futs responded in kind: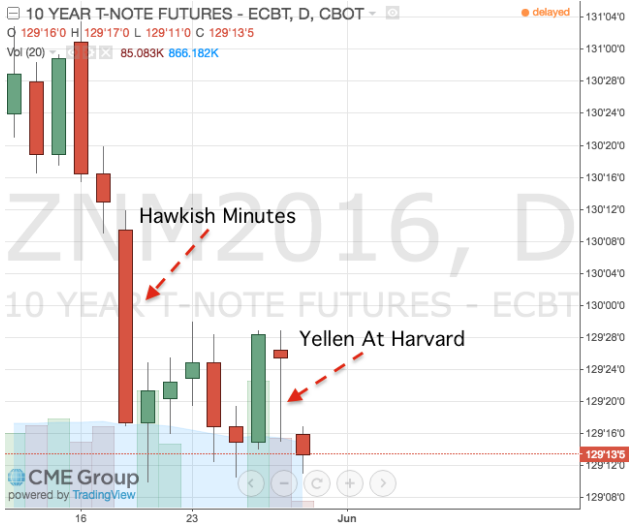 (CHART: CME)
Then came the NFP report. The print was 122,000 jobs below consensus.
Now I realize you can't have it both ways. That is, you can't criticize the Fed for not being "data-dependent" enough and then turn around and blame them for putting a lot of stock in that rather abysmal jobs print. But come on. It's one print. On one data point, albeit an important one.
One data point and Yellen's tone changed dramatically.
As Reuters noted, "she was careful not to give any hints about the timing of a next rate increase, [in her June 6 speech] in contrast to a speech on May 27, when she said such a move would probably be appropriate 'in coming months.'"
And the market responded. Here's BofAML:
By maintaining an optimistic view on the US economy, but emphasizing the many uncertainties and that monetary policy is not on a preset course, Fed Chair Janet Yellen delivered a dovish message that made it clear that the Fed is in no rush to hike again (Figure 1). Contrast that with the minutes from the April FOMC meeting and Fed speakers that had sought to keep summer rate hikes in play. Hence Chair Yellen made it clear - what investors already knew but needed to be reassured of after Friday's poor jobs report - that the Fed is willing to risk a dovish policy mistake to avoid a hawkish one (Figure 2). That in turn reduces the risk of a repeat of the challenging market conditions to start the year. It is then not surprising that risk asset responded favorably with equities up about 0.5% on the day (Figure 3), IG credit spreads nearly 3bps tighter (Figure 4) and HY 0.59pts higher (both CDX).

(Charts: BofAML)
That's absurd. That speech and the Harvard "conversation" were separated by a mere nine days. It's disturbing - to say the least - that top policymakers are so unsure of themselves that one data point is enough to trigger such an abrupt U-turn. Then again...
Of course it might not be attributable to one "data" point. Following the flurry of hawkish Fedspeak, China set the yuan fix at its weakest level in half a decade in what amounted to a shot across the bow. It's interesting that four days later, we got a jobs number bad enough to "justify" a delay in the Fed's supposedly well-laid plans.
In any case, they'll be no June hike. And probably no July hike either. If you need proof, look no further than Deutsche Bank's fixed income team which has taken to instructing the Fed rather than analyzing its reaction function. Recall that last month, the team had some "advice" for Janet Yellen:
Dear Fed: Take just one step at a time and say you don't know the destination. A summer hike is fine, provided Fed doesn't hike again until December at the earliest.
You've got to love the tone.
Well on Friday, Deutsche was back at it with some very definitive-sounding commentary on the NFP number and what it means for the Fed. Here's an excerpt:
The May jobs report rendered implausible a bullish view of the US economy in which a steadily tightening labor market would push up wages and lead to accelerated rate hikes.
Still, Deutsche likes USTs (NYSEARCA:TLT):
Despite new lows in Treasury yields and in long-term inflation expectations, Treasuries remain attractive relative to other global government bonds. Fed's Flow of Funds report shows a pick-up in foreign demand in the first quarter of 2016. The report was consistent with information from Japan's Ministry of Finance, which shows high demand by Japanese investors for foreign fixed income. Foreign demand for Treasuries seems to have continued in this quarter, as evident in the high allotments to foreign investors at May month end Treasury auctions.
But here's the punchline:
[There are] two scenarios. In one, we are in the midst of an endogenous labor market slowdown, as companies attempt to restore profits with slower hiring or layoffs. In this case the Fed would have to reverse course and return to easing mode. In the other, moderately bullish scenario, as job growth slows, output growth will occur via gains in productivity, allowing the Fed to raise rates very gradually.
Now first of all, that has the same amusingly authoritative tone as I've come to expect, but note what Deutsche is saying there: either productivity rebounds or the Fed has to go right back into easing mode (which would of course be great for Wall Street). I'll leave you with a chart from BofAML which should help you determine which alternative is more likely: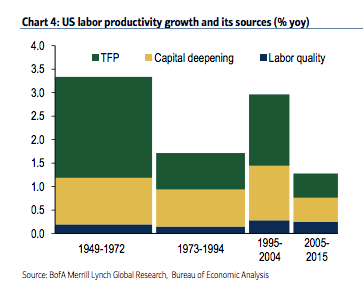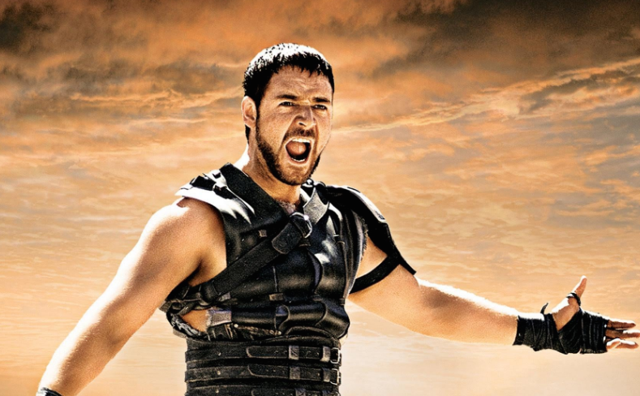 Disclosure: I/we have no positions in any stocks mentioned, and no plans to initiate any positions within the next 72 hours.
I wrote this article myself, and it expresses my own opinions. I am not receiving compensation for it (other than from Seeking Alpha). I have no business relationship with any company whose stock is mentioned in this article.