In this article, I will analyze some of the trends of the American economy. Positives remain, but there are also negatives that can overcome the positive indicators of the economy, dragging the economy into a recession mode. In spite of elevated growth concerns of the world economy, the U.S. economy as of today is going through a pre-recession era, and the upbeat performance of cyclical sectors such as construction and automobiles is a testament to that.
The U.S. economy initially relied on exports to drive its growth; however, domestic drivers such as consumer consumption together with construction and government spending remained a mantle of growth. Further, owing to the subdued performance of the global economy, the U.S. economic growth might not come from exports for the foreseeable future and the exports would continue their sluggish performance.
Cyclical sectors on the rise
I am taking construction and automobile sectors as a proxy to the cyclical industry. Burgeoning consumer spending coupled with rising income have driven the demand for consumer discretionary sector, hence, increasing their utilization levels.
The automobile sector is one such beneficiary, which saw a steady rise in the automobile sales. The following graph represents the uptick in the demand for domestic motor vehicle sales.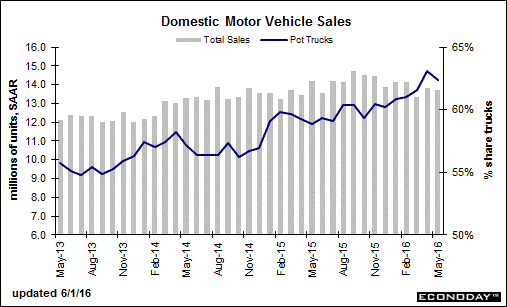 Going forward, I don't expect a dip in demand due to a rise in interest rates. As the below graphs depict, there is a negative correlation of decline in car financing to a minute increase in interest rates. This is because the demand for motor vehicles depends more on the phase of the economy rather than the prevailing interest rates. Nevertheless, it is worth noting that any downturn in economic activity together with rising interest rates would certainly result in shrinkage of credit off-take by consumers, reducing the demand of consumer discretionary sector.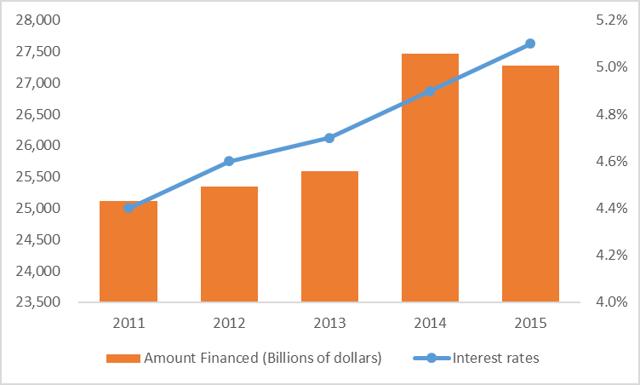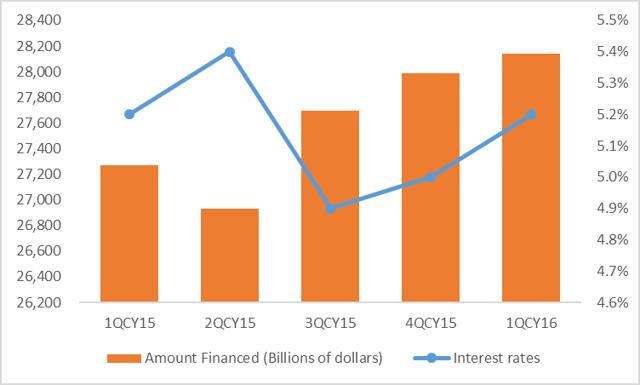 Additionally, the construction sector is also riding on the buoyant economic activity. The below graph illustrates a recent upsurge in construction activity.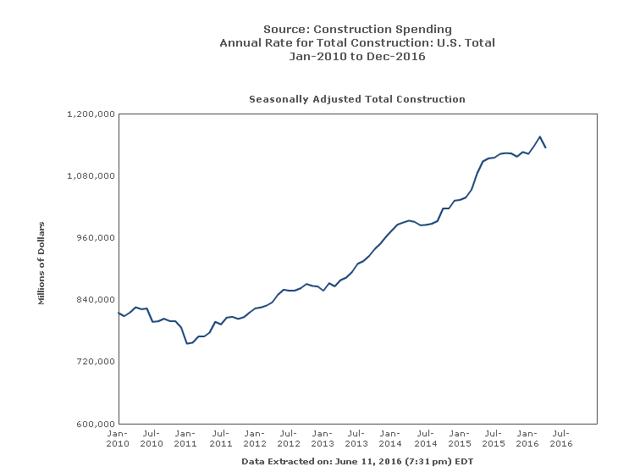 Further, partially fueled by mortgage debt, the residential construction has witnessed a remarkable growth since 2012. For further details, go through the following graphs.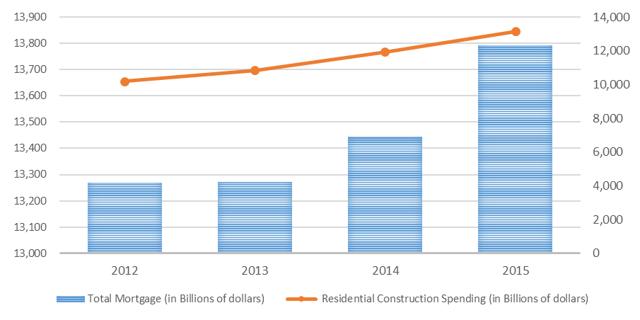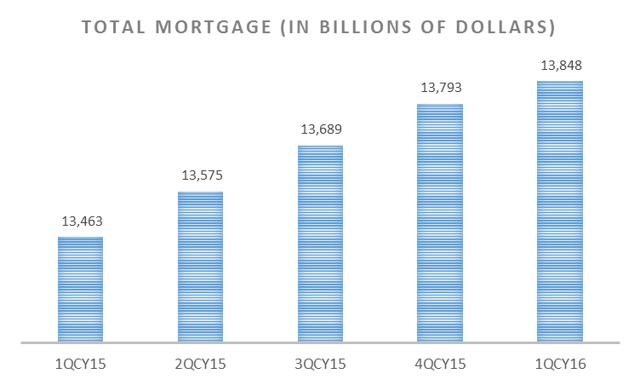 Labor market is vibrant
The labor market has witnessed a steady decline in unemployment rates amid rising total payrolls. Nevertheless, employment figures for May clocked in at a dismal 38,000 against the consensus estimates of ~50,000 or above. However, these lower-than-expected figures were due to the Verizon (NYSE:VZ) strike, which resulted in the dip in telecommunications payrolls by ~37,000. Going forward, I expect better figures in the upcoming reports as the strike has been resolved.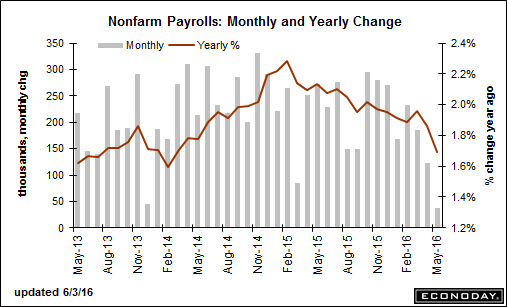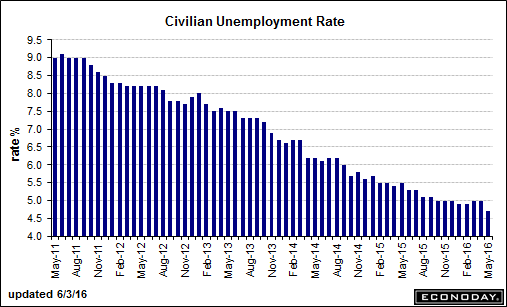 Labor productivity, a cause of concern
Labor productivity is one of the weakest areas of the economy as non-farm productivity shrank quarter on quarter with an annualized decline of 0.6%, whereas during the same period, the unit labor cost jumped by 4.5%. However, year-on-year data showed some positive trends as productivity inched up by 0.7%, but at the same time, unit labor cost swelled by 3%.
The subdued performance of labor productivity is primarily due to a significant decline in business investment in capital goods such as machinery.
Going forward, as far business investment is concerned, it will remain dormant until capacity constraints come into play.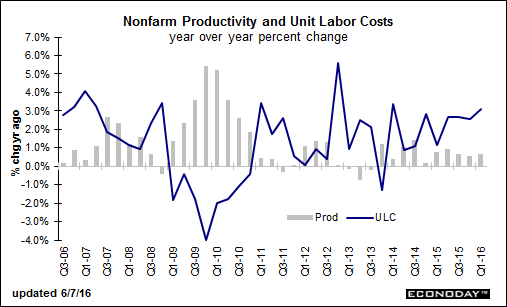 Conclusion
In spite of positive indicators of the economy, labor productivity coupled with suppressed exports and a soaring inventory-to-sales ratio is posing a challenge for the American economy. Further, despite a recent rebound in oil prices, inflation has not ramped up to a 2-year Fed target of 2%. Thus, there is a room for a status quo in the upcoming Fed policy announcement.
Additionally, in my view, dwindling corporate profitability is largely due to losses from abroad; however, an acceleration in GDP growth would support the growth in the profitability of domestic operations, thus driving up total corporate profitability.
Disclosure: I/we have no positions in any stocks mentioned, and no plans to initiate any positions within the next 72 hours.
I wrote this article myself, and it expresses my own opinions. I am not receiving compensation for it (other than from Seeking Alpha). I have no business relationship with any company whose stock is mentioned in this article.