Introduction
Arc Resources (OTCPK:AETUF) is one of Canada's largest gas producers as it produces approximately 80,000 boe/day in natural gas. Unfortunately the gas price is horribly low so Arc needs to make sure its cash flows are covering the capital expenditures. In a previous article I expected Arc to be free cash flow positive thanks to its hedge book, but let's find out how much cash the company was indeed able to add to its balance sheet.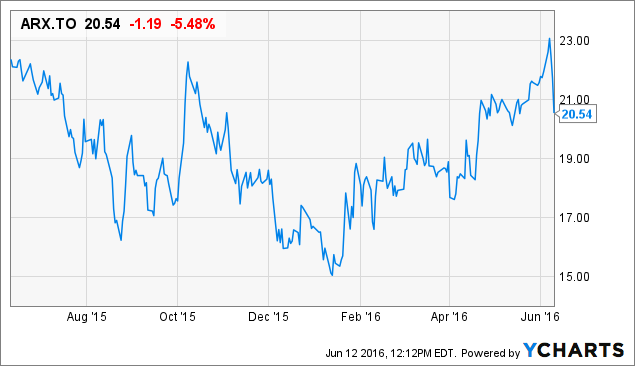 Arc's main listing is on the Toronto Stock Exchange where it's listed with ARX as ticker symbol. The average daily volume is in excess of 1M shares for an average daily dollar volume of in excess of US$15M.
The cash flow is rolling in, just as I expected
In my previous article, I explained the company's strong hedge book would allow Arc to increase its cash position and to reduce its net debt, making this company an excellent candidate to survive the low gas price environment.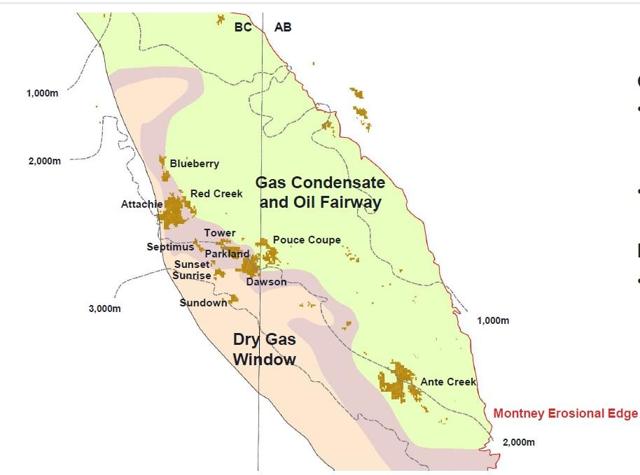 Source: company presentation
Economies of scale can be very important, and Arc's production rate remained at an elevated level at almost 125,000 barrels of oil-equivalent per day. That's massive, and as could be expected, the 'fluids' represent just 34% of the total oil-equivalent production, with natural gas taking the lion's share of the total production rate. As you might remember, the gas price was extremely low in the first quarter (and continued to fall in the second quarter) and that's why Arc's hedge book was so important for this year.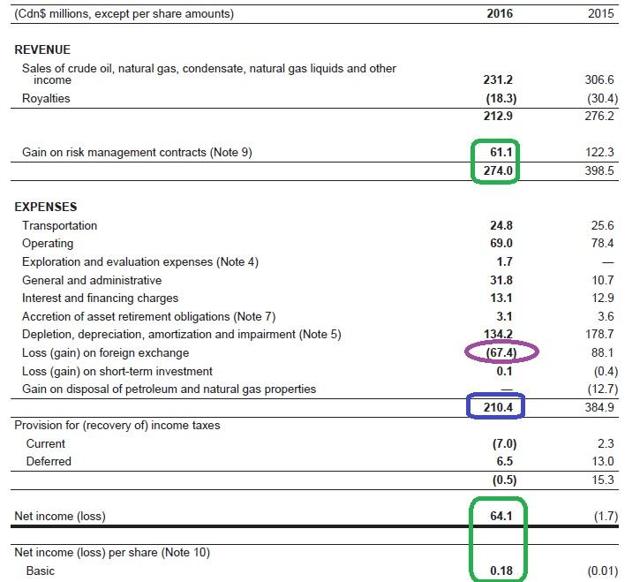 Source: financial statements
The total revenue was just C$213M ($170M), but as the company reported a net gain of C$61M ($47M) on its hedge book, the revenue (post-royalties and post-hedges) increased by almost 30% to C$274M. Thanks to a gain on the foreign exchange rates, Arc was able to keep the operating expenses quite low, and actually reported a net income of C$64M ($49M). That's pretty darn good, and the total operating cost does show you why Arc is doing a pretty good job to remain cash flow positive. The total operating expenses were C$69M ($53M) for a total production of 11.3 million barrels of oil-equivalent, indicating the 'pure' production cost per boe was just US$5.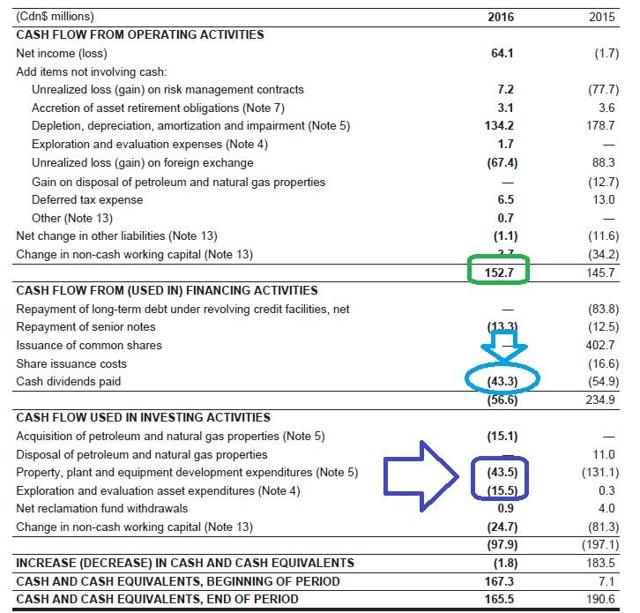 Source: financial statements
Of course, there were some one-time events that resulted in the net income, so I wanted to know how much cash Arc added to its balance sheet. The operating cash flow was pretty strong at C$153M ($120M) (this excludes the non-cash gain on the foreign currency position), and as the total capex was just C$59M ($46M), Arc Resources generated a positive free cash flow of approximately C$94M ($73M). That's very strong, but you should definitely keep in mind the majority of this positive free cash flow was caused by cashing in some of its hedges. Without these hedges the free cash flow would have been just C$23M.
How did the net debt position evolve?
Of course, having a free cash flow of US$23M excluding the hedges is still pretty good considering the gas price is really trading at ultra-low levels. That being said, the company paid a total of in excess of US$30M in dividends, so the truth is that if Arc wouldn't have any in-the-money hedges, it still wouldn't be able to afford the dividend (and I think reducing the net debt should be prioritized over paying dividends).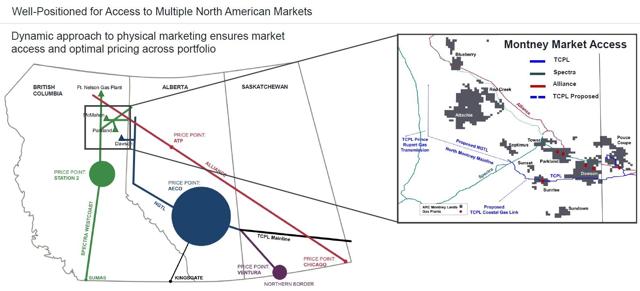 Source: company presentation
But okay, let's try to remain positive here. Thanks to the stronger Canadian Dollar (which gained strength throughout the first quarter), Arc's net debt position decreased tremendously as it has issued quite a bit of debt in US Dollar, but reports its financial statements in Canadian Dollar.
This resulted in Arc being able to reduce its net debt to C$869M ($679M) versus C$947M as of at the end of last year, but keep in mind this is based on the USD/CAD exchange rate of approximately 1.30 at the end of the first quarter, and as the Canadian Dollar has gained an additional 2% versus the US Dollar, you could expect the net debt (expressed in CAD) to continue to decrease, even if the company wouldn't be free cash flow positive.
That being said, I do expect Arc to remain profitable and free cash flow positive in the foreseeable future as the total value of the hedge book (expiring within the next 12 months) was in excess of US$150M as of at the end of the first quarter. So combined with the autonomously-generated free cash flow, I remain convinced Arc Resources will generate a positive free cash flow this year, and on an adjusted basis.
Investment thesis
That being said, Arc's first quarter was quite capex-light, and I would expect the company to ramp up its capital expenditures in the next few quarters (unless it reduces its full year capex guidance), so the free cash flow from unwinding the hedge book might be very useful for Arc!
The after-tax NPV10% of the company's assets is approximately C$4.1B ($3.2B) and after deducting the net debt, the total NPV attributable to the shareholders would be approximately C$9.15 (US$7.42) per share, which indicates the company's share price is quite high compared to the value of its assets. That being said, the undiscounted after-tax NPV would be approximately 25% higher than the current share price, so the price you're currently paying for Arc isn't outrageous. One small side note though: as some shareholders elect their dividends to be 'paid' in new shares, every dividend payment reduces the NPV/share as the total amount of shares continuously increases. Another reason why I think Arc should re-think its dividend policy.
Disclosure: I/we have no positions in any stocks mentioned, and no plans to initiate any positions within the next 72 hours.
I wrote this article myself, and it expresses my own opinions. I am not receiving compensation for it (other than from Seeking Alpha). I have no business relationship with any company whose stock is mentioned in this article.
Editor's Note: This article discusses one or more securities that do not trade on a major U.S. exchange. Please be aware of the risks associated with these stocks.