It was recently announced that Jeff Bezos plans to invest an additional $3 billion in Amazon's (NASDAQ:AMZN) efforts in India. Amazon has already invested $2 billion into the quickly growing region. As a result, it boasts 21 fulfillment centers across the nation and expects to open a Web Services Cloud Region and the firm's largest software development center outside of the U.S. With such a large investment, it's crucial to evaluate the competition Amazon will be facing in India. There are three major players affecting the Indian e-commerce market at the moment; Snapdeal, Flipkart, and Alibaba. Below is an evaluation of each:
Snapdeal
Snapdeal was launched in 2010 as an online daily deals website, and has since expanded to an online marketplace. Headquartered in New Delhi, the platform appears to be strapped for cash. Along with other struggling e-commerce sites such as Flipkart, Snapdeal has begun advertising on its site to provide additional revenues. A report by Mint has stated that Snapdeal's month-over-month revenue has actually been in decline since this past November. Snapdeal denies the claim, but refuses to release sales data. The sluggish sales are apparently due to a decrease in deals offered on the site, in an effort to achieve profitability.
Snapdeal has a large problem in its retention of upper level executives. It recently lost Chief Product Officer Anand Chandrasekaran, and will not be replacing the position. Chandrasekaran joins other recent top level departures, such as former Head of Products Punit Soni, Marketing Head Idi Srinivas, and VP Rahul Taneja.
Flipkart
Flipkart was once India's e-commerce darling. Founded in 2007, it has encountered a host of issues since its early success. Flipkart was initially able to grow rapidly, largely from the lack of competition and $3.2 billion of outside investments. Recently, a scathing letter from India Value Fund Advisors Partner Haresh Chawla has brought to light some serious issues at the online marketplace. Here are some of the major points from his letter:
· Growth has been elusive since the "middle of last year", while innovation has been absent.
· Flipkart has focused too heavily on their sale of smartphones, which represent over 50% of Gross Merchandise Value, "to the exclusion of everything else".
· Attempted to go to an app-only platform, plan failed. App experience is subpar to Amazon's and search capabilities are poor.
· No loyalty program at the company accelerates ceding of market share to Amazon.
· Company is poor at behaving frugally. 35,000 member workforce is too large and complex to move nimbly.
· Internal conflict between founders and top level professional management has caused several executives to leave the company and cause uncertainty towards the future.
Moreover, Chawla believes Flipkart's response to Amazon has been dismal, if at all present. In the article he writes, "Amazon is snipping at its heels and Flipkart has no clue which way to go". Despite Chawla's harsh words, Flipkart is still a considerable threat to Amazon's success in India. There are two sides to every argument, and this response to Chawla's letter should provide an adequate presentation of the positive things Flipkart has going for itself.
Flipkart also exceeds Amazon in number of sellers on its website, if this is any metric of success. It currently boasts 100,000 sellers, compared to Amazon's 85,000. Rival Snapdeal takes first place with 250,000 sellers. I don't see this as a necessarily important metric, since quality over quantity should factor in significantly to e-commerce.
Due to new market entrants and subpar performance, Flipkart's evaluation has taken a beating. Morgan Stanley reduced the value of their stake in the company by 27%, bringing Flipkart's evaluation down to approximately $11 billion from $15.2 billion.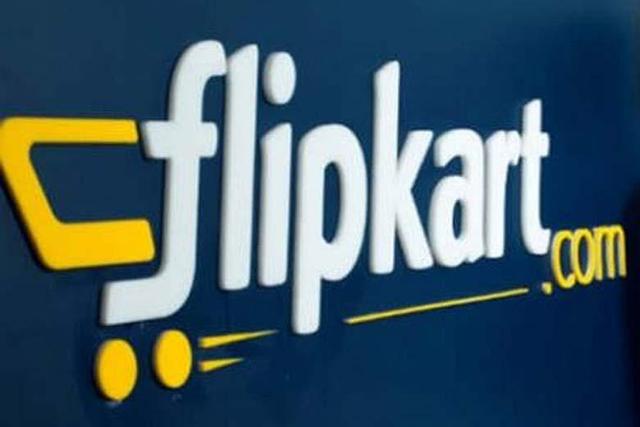 Alibaba
While Alibaba is not directly in the Indian consumer market at the moment, it has been crafting partnerships and scouting a possible entrance in the near future. It also holds a stake in Snapdeal and Paytm, another online marketplace. Alibaba also has a B2B platform up and running in the country. As a possible entrant to the Indian market, Amazon should be very wary of Alibaba. The Chinese company defeated Amazon in terms of market share on its home turf (for the time being). Also, unlike Snapdeal and Flipkart, Alibaba has very deep pockets and need not worry about raising capital or turning a profit anytime soon. However, Amazon's headstart and success should reduce the effects of Alibaba's actions.
Conclusion
Overall, Amazon is striking at a time when the dominant players in the space are at their weakest. Frontrunners Flipkart and Snapdeal are running low on cash, losing top level management, and responding poorly to Amazon's entrance to the market. Amazon has steadily been stealing market share from the two just mentioned. It was reported this year that Amazon saw its market share (in terms of shipments) rise to over 21 percent from 14 percent, making it the only major player to increase its share from a year ago. Rival Flipkart slipped from 43 percent in March 2015 to 37 percent in March 2016 and Snapdeal slipped from 19 percent to 14-15 percent. Bezos has been quoted as saying, "Our Amazon.in team is surpassing even our most ambitious milestones'.
Bezos cites further evidence of Amazon's success, using ComScore to say Amazon was leading with more than 30 million monthly unique visitors to its site as of October 2015. Flipkart was lagging behind at 27 million while Snapdeal was at 20 million. All the conditions look favorable for Amazon, and I believe the veteran company will emerge as the dominant player in India. Once this and consolidation in the industry occurs, Amazon can expect to reap the benefits from one of the largest markets in the world. This is a fantastic strategic move and will stand to benefit Amazon for years, possibly decades, to come. Bezos believes there is much more in store for Amazon India, saying, "I can assure you it's only the beginning and as we say in Amazon, it's only day one,"
I encourage you to follow me as I cover a wide variety of current topics, with a special interest in the technology and entertainment industries.
Disclosure: I/we have no positions in any stocks mentioned, and no plans to initiate any positions within the next 72 hours.
I wrote this article myself, and it expresses my own opinions. I am not receiving compensation for it (other than from Seeking Alpha). I have no business relationship with any company whose stock is mentioned in this article.