The level of vertical or horizontal integration a company desires is an important question for any business to answer. Historically, companies that have been successful in one of the two have been able to crush their competition due to increased control over the supply chain (in the case of vertical) or due to increased share of the market (for horizontal).
SolarCity (SCTY), Amazon (NASDAQ:AMZN) and Tesla (NASDAQ:TSLA) are all clearly venturing down the paths of vertical integration. These stocks all also tend to run unprofitably as far as EPS, except with a rare quarter of profits here and there.
So why are they sacrificing money back in the shareholders pockets for massive investments like billion dollar solar panel manufacturing plants, the notorious Gigafactory, or fleets of freighters and Boeing (NYSE:BA) airplanes? In this article, I will attempt to break down the reason that this is a very wise strategic move for all of the companies given both historical examples like Ford (NYSE:F) and coming changes at the macro level for the modern world.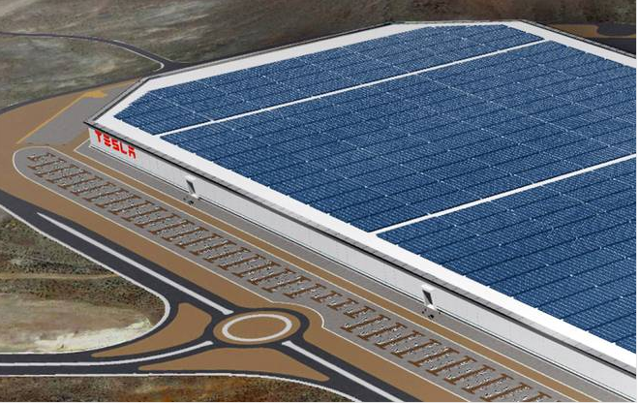 (Image Source)
Before we investigate current trends and if vertically integrating a company is smart today, I would like to take a look back at history at one of the most fully vertically integrated examples around: Ford Motors. Ford, lead then by its founder and namesake Henry Ford, was at one point the largest automobile manufacturer in the United States. It also has the pride of being the most recently founded public company in the US to survive in the brutal car industry. Many people consider Ford to be the man responsible for bringing a car to the masses, similar to what Elon Musk is aspiring to do with Tesla as it works down-market. So just how did Ford do this?
You guessed it; Vertical Integration.
Ford created manufacturing districts on a previously unheard of scale. Ford practically erected entire cities dedicated to creating his vehicles such as the Model T. He owned, controlled, and centralized everything from mines and foundries to final assembly of the components created from the raw materials. Ford, and other successful entrepreneur's of his time like Carnegie (US Steel) and Rockefeller (Standard Oil) all realized one thing, that each member of the supply chain had a profit margin, and that if you control each process you can not only ensure more dependable production and favorable prices for supply contracts, but you can amass a bunch of little margins along the whole path and reap much more wealth as a result than just by getting the final item from a bunch of original equipment manufacturer's (OEM's) and getting the final sale to the end consumer. In other words, you have your best interest in mind the entire way, instead of being a buyer you make what you would have bought. Musk has done this time and time again at Spacex, and increasingly Tesla and SolarCity.
All of this vertical integration was essential for Ford to create such a compelling vehicle at such a compelling price point. The same can be said about Tesla's much anticipated upcoming vehicle, the Model 3.
Amazon is another company that sacrifices profits now for larger profits later, instead preferring to spend revenue on aggressive growth into new markets and to increase their control over their logistical supply chain.
(Image Source)
Building warehouses, stores and other types of good housing locations like Amazon Lockers at a furious clip, and acquiring other components necessary to transporting goods from their creation to the end buyer at an equally fervent pace. Soon, Amazon will not just be an e-commerce giant, but begin to disrupt entire logistics industries that are currently working with Amazon, like UPS (NYSE:UPS), USPS, Boeing, and other parcel and postal companies.
The reason Amazon is a good investment today is that they are encroaching on every aspect of business related to their own and then some. They are building branding and emotional sentiment plus user stickiness by offering media content both in-house produced (now viewing in a theatre near you), plus licensed by way of music, movies and games.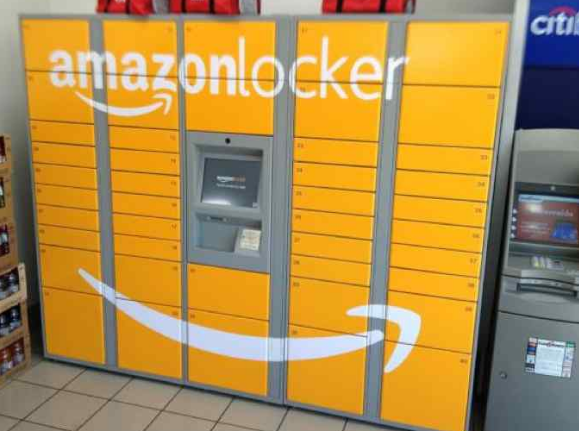 (Image Source)
They are making hardware for you to use their software with, and creating app ecosystems for buying from them easier and using their content in more places, whether it be the failed fire phone, an array of cheap tablets deliberately sold at a loss, or the new Echo speaker or popular kindle e readers.
Amazon is not just e-commerce, in competition with Target or Walmart (NYSE:WMT), or even Alibaba (NYSE:BABA). Amazon is also competing with UPS, Netflix (NASDAQ:NFLX), Barnes and Noble (NYSE:BKS), Google (NASDAQ:GOOG) (NASDAQ:GOOGL), Apple (NASDAQ:AAPL) and even companies like Uber (Private:UBER) and Lyft (Private:LYFT).
To truly understand all the areas Amazon will be competing in (and potentially dominating) is awe inspiring. The fact that they have a growing loyal subscription user base and software empire (Oh yeah, did I mention their immensely profitable Amazon Web Services segment?) is just icing on the cake.
To conclude my comments on Amazon for now, although a lot of the excitement is priced in, I think it is clear the best is yet to come with them just establishing dominance in some highly profitable industries now. They have huge opportunities to subsidize their expansion using their 3rd party sellers commission, cloud infrastructure commission, profit on in-house goods from others, shipping, fulfillment services and much more. Especially as they automate their factories and delivery processes to increase profit and really turn on the spout so to speak, Amazon is going to possibly surpass Alphabet and Apple sooner than many realize in market cap.
Although Tesla and companies like Solar City and SpacEx, all of which happen to be under guidance of Elon Musk are also vertically integrated and increasingly so, they are attempting to disrupt very powerful, old industries full of incumbents such as the utility and energy industry and as I mentioned above, the US automotive industry. As a result, they really have to pour money on the operation and hit the ground running in order to not be crushed, and that is why they are such risky bets compared to Amazon.
However, I believe these companies are poised to succeed in the changing dynamics of the world as governments mandate more environmentally conscious actions and people begin to care more.
In the coming world of increased automation and decreased margins, those who control more components of the supply chain and have first-mover advantages in big data collection for deep learning (such as Alexa, Siri, Tesla Auto Pilot, Google Maps and Facebook (NASDAQ:FB)) are poised to win.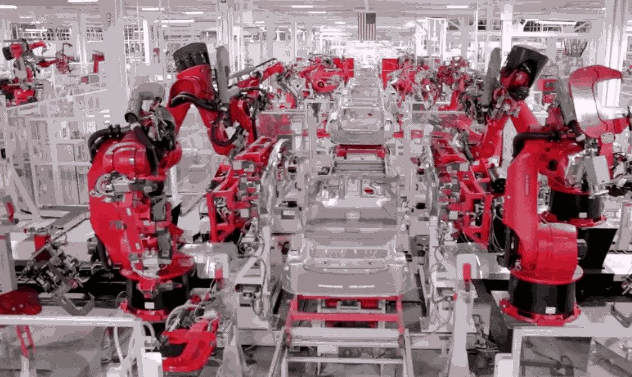 (Image Source)
So just who should you bet on for the world of automated manufacturing and delivery, customer service, and every mundane task imaginable? I would put my money in Amazon if they do a stock split because I see no signs of their immense growth slowing down and they have yet to earnestly get a return on all their ventures. The same way Alphabet has Google ad revenue as their cash cow to fund some interesting ventures, Amazon has AWS and their e-commerce service. They are even starting to make some of their own products to sell, plus getting involved more and more with the delivery of the components. Tesla is in a much more capital intensive industry, but also one with a much higher ASP. Like Amazon, they are poised to be a key player in the coming shift in the way we make and buy our goods.
One thing to keep in mind is the CEO's of both companies, Musk and Jeff Bezos, own rocket and space exploration companies (Blue Origin and Space Exploration Technologies, or SpacEx). Both have also recently accomplished feats previously unheard of, and are well on the way to really expanding the reach of humanity.
I am already long Tesla, but I see room to grow into the future as Tesla really proves itself out to the market with multiple years of offering multiple products and really gains some experience (And yes, profits). If Tesla goes anywhere below 200 I would rate it a strong buy.
I think that SolarCity is the riskiest of the plays, but that they are a buy anytime before their panel manufacturing plant comes online when they really should be able to drop their cost per kwh installation price and increase profits (plus realize a return on their massive ongoing investment). The stock has recently taken a beating and recovered nicely, but is still nowhere near all time highs. With the recent bankruptcy of Sunedison (OTCPK:SUNEQ) the solar market has been experiencing some skepticism but I believe this is temporary.
One thing to keep in mind with SCTY and TSLA however, are that both companies are very synergistic, with Tesla supplying stationary battery for solar panel system storage for SolarCity, plus being a huge buyer of solar panels for their GigaFactory and (I assume once the SolarCity plant goes live) to finish outfitting the Supercharger network.
Tesla has already shown itself to be an extremely unconventional automaker, choosing to in-source unique parts rather than compromise on design, such as the seats in the Model X. Tesla is vertically integrating with suppliers like Panasonic to have more control over the battery technology they utilize, whether it be thermal management and regulation packs, the cell chemistry themselves, or some other battery form factor related decision. To increase control over costs and de-risk supply chain issues they are looking to find more suppliers, as well as creating joint ventures at the Gigafactory with everyone from prospective Lithium mining companies to other battery technology suppliers like LG and Samsung. Tesla also vertically integrated on the consumer end, choosing to maintain control over their service and sales centers. This allows them to see problems on their vehicles sooner, maintaining a dialogue with the "front lines" of sales and repairmen. This also allows them to control the customer experience to a finer degree. Even on the road Tesla maintains its relationship with the customer by providing Super and Destination charger networks if the adapters for the standard (and slower) charging networks are not enough for you. Tesla has also begun direct leasing services, making them even more similar to a dealership, which is basically just an independently owned financing, marketing and servicing outlet for most manufacturer's.
If Tesla chooses to implement a Mobility Service offering similar to Uber or BMW's, then they will control much more of the things required to run the company than Lyft or another transport company might. Even Google and Apple, if they make a full venture into the car space, are likely to outsource or partner for the manufacturing of the actual vehicles.
A good analogy for how Tesla focuses on vertical integration and approaches the supply chain and manufacturing comes from the recent 2016 Annual Shareholders Meeting. Musk and J.B. Straubel talked about a 3x Gigafactory potential output (above the initial 50GW planned for) that was accomplished from an engineering approach on the entire building. In essence, they said that "Designing the machine that designs the machine makes the same amount of effort of improvement have orders of magnitude more effect."
They also referenced the same quote 2 more times, one in regards to general manufacturing, and one in regards to raw material extraction (Lithium specifically).
Compared to vehicle's from the other automakers, like GM's Chevy Bolt (NYSE:GM), which really should be the LG Chevy Bolt due to the sourcing, Tesla contrasts starkly.
As a separate example of how Musk approaches vertical integration, with his Falcon rockets at Spacex, he made the first US based engine capable of bringing astronauts to the space station while competitors like ULA are stuck using Russian-sourced engines, not exactly ideal with changing political climates.
Disclosure: I am/we are long TSLA.
I wrote this article myself, and it expresses my own opinions. I am not receiving compensation for it (other than from Seeking Alpha). I have no business relationship with any company whose stock is mentioned in this article.