At first glance, Microsoft's (NASDAQ:MSFT) $26.2 billion acquisition of LinkedIn (LNKD) makes little sense. Investors are right in selling the stock after the news. Past acquisitions by Microsoft have yet to bear fruit. This includes buying the Nokia (NYSE:NOK) devices unit, Minecraft for $2.5 billion or Skype for $8.5 billion. Microsoft's CEO gives investors a better understanding of the defensive move. The company is growing its cloud software division and expanding it in the professional social networking space.
CEO Satya Nadella said in an email to the company:
Think about it: How people find jobs, build skills, sell, market and get work done and ultimately find success requires a connected professional world. It requires a vibrant network that brings together a professional's information in LinkedIn's public network with the information in Office 365 and Dynamics. This combination will make it possible for new experiences such as a LinkedIn news feed that serves up articles based on the project you are working on and Office suggesting an expert to connect with via LinkedIn to help with a task you're trying to complete. As these experiences get more intelligent and delightful, the LinkedIn and Office 365 engagement will grow. And in turn, new opportunities will be created for monetization through individual and organization subscriptions and targeted advertising.
Microsoft is effectively enhancing its cloud suite of products that includes Dynamics CRM and Office 365. Ideally, Microsoft will cross-sell Office 365 to LinkedIn users while Office software users gain access to the biggest professional network in the world.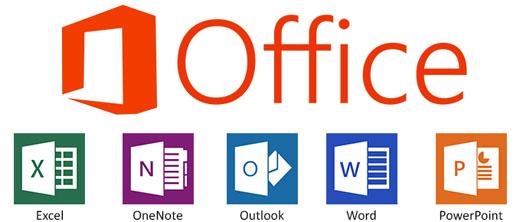 There are clear risks in this LinkedIn acquisition. Although I called Microsoft a stock to avoid when it traded at $54 - $56, I expressed bearishness due to different risk factors. Microsoft's Windows 10 would make the company little revenue, Windows Phone did not build market share for the company in mobile, and only Surface 4 sales impressed investors last quarter. With LinkedIn, the company is paying a massive amount, albeit with the help of cheap, borrowed money. It also has excess cash on hand that the company believes will return more in holding LinkedIn.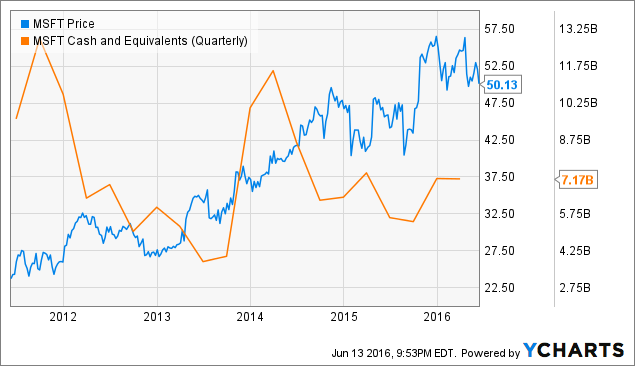 Defensive move
Microsoft's move in solidifying Office and CRM productivity tools is strategically necessary for its future. It failed to grab mobile market share with its smart phone, where this market's growth outpaced desktop and PC for years. To make up for a lack of presence in mobile, the company is building out an end-to-end business solution. Attaching Office to a social network, accessible on mobile and desktop devices, might keep Microsoft relevant to businesses.
Investors should rightfully exercise caution holding Microsoft's stock. The company could have bought a minority position in LinkedIn. It could easily have formed a partnership, developing an add-on or plug-in that would confirm the value of the LinkedIn network along Office365. Practically speaking, how is working on an Access database or Excel spreadsheet while getting status updates of colleagues on LinkedIn useful? How will Office365 collaboration with LinkedIn work better than sharing and working in Google Docs?
Bottom line
Microsoft could have bought Twitter (NYSE:TWTR) for $10.6 billion or BlackBerry (BBRY) for $3.8 billion, but neither work in building Microsoft's cloud presence in the business space. Fortunately, Microsoft has plenty of cash on hand and is signaling its focus on the business market. Twitter's market is in commercial advertising to consumers while BlackBerry is building a niche in mobile device management. The winding down of low-end Windows Phones signals the company is less interested in the mobile space alone.
Please [+] Follow me for continued coverage Microsoft and its acquisitions. Click on my name next to my avatar at the top of the article. Thank you for reading.
Disclosure: I am/we are long BBRY.
I wrote this article myself, and it expresses my own opinions. I am not receiving compensation for it (other than from Seeking Alpha). I have no business relationship with any company whose stock is mentioned in this article.