Stocks discussed on the in-depth session of Jim Cramer's Mad Money Program, Monday, June 13.
The tech sector just got back its mojo as Microsoft (NASDAQ:MSFT) bought LinkedIn (LNKD) for $26.2B at $196 per share, which is 50% premium based on Friday's close. "Tech is back in a big way that makes me feel like the kind of oil-related overseas imported decline we had today is giving us some excellent buying opportunities," said Cramer.
The tech sector forms 18% of the S&P 500 and it can be the nudge the market is looking for. Many analysts think that Microsoft overpaid. Cramer has a different opinion as the company was sitting on a $100B cash hoard that was not additive to earnings, while the acquisition will be additive.
LinkedIn's growth is slowing but is much faster than Microsoft. Moreover, this makes Microsoft a stronger player in the social, mobile and cloud space. "With this acquisition, I am no longer worried about the growth rate. And that is the real beauty of the deal," said Cramer. Many tech companies rallied on pin action especially those in the social, mobile and cloud space as they could be potential takeover targets.
"None of this matters if the stock market keeps going down. You will just be catching a falling knife," added Cramer. He advised investors to use the market induced weakness to buy tech stocks as this acquisition signals that there can be more deals in tech.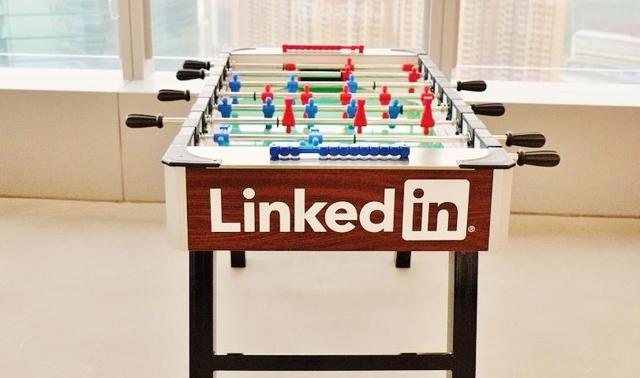 Coal is dying
This is the first year that natural gas will surpass coal as the nation's major power source. Cramer knew that coal is falling but he is shocked at the rate which was much faster than he expected. "I just didn't believe that our largely coal-based utility system could suddenly stop being largely coal based. Sure, we figured natural gas would gradually surpass coal over time, we just didn't see it happening so soon," he added.
This will impact the stock market in a huge way as energy companies and railroads are linked closely to coal. More so, the market did not anticipate coal's decline and hence the hit will be harder. In 2015, power generation from coal was 33% and natural gas was at 33% too, while two years ago coal accounted for 39% of the total power generation. It was expected that natural gas will reach parity by 2020, but it has happened much faster.
The price of natural gas was stuck around $2 for years but has suddenly moved near $2.50. "That is a gigantic move for a commodity where we know for a fact we have a lot more of the stuff than we can handle. I no longer say glut because no material moves up that much if it is glutted," said Cramer.
He thinks that the move in natural gas will benefit stocks like Cabot Oil & Gas (NYSE:COG), Range Resources (NYSE:RRC), Chesapeake Energy (NYSE:CHK), Southwestern Energy (NYSE:SWN), Encana (NYSE:ECA), Devon (NYSE:DVN) and Anadarko (NYSE:APC). It is important to note that Chesapeake and Southwestern have ugly balance sheets along with Encana.
The pipeline MLPs are also a great buy as they tend to benefit as reliance on natural gas increases. "I think your best bet is to wait for the next meaningful pullback in the price of oil in the expectation that these natural gas stocks will come down with the big oils, even though they don't deserve to. When that happens, you will have your chance," he concluded.
Clinton vs. Trump
After months of debates, the primaries have been finalized to Hillary Clinton and Donald Trump for the race to Presidency. "This election has broken records in terms of ad spending, and that was just during the primaries. Now that we are moving into the general, I expect this trend to continue," said Cramer.
Irrespective of whichever side are people on, it's certain that a lot of money will be spent on advertisements. The biggest beneficiaries tend to be local television stations, particularly those with a presence in key swing states. The year of the elections tends to be a gold mine for these companies.
It is easier to gauge where the candidates will be advertising to win in November. It is also easier to find out where the Senate will be advertising. Cramer gave a list of stocks that will benefit from all the advertisement spending during the elections.
Tegna (NYSE:TGNA), E.W. Scripps (NYSE:SSP), Gray Television (NYSE:GTN), Entravision Communications (NYSE:EVC) and Nextar Broadcasting Group (NASDAQ:NXST) are the stocks that will benefit the most from the election spending. He reviewed each stock to find out which is a better investment.
Tegna's stock has been down 30% after the spinoff. It owns network affiliates in major cities in swing states like Florida, Ohio, Colorado, North Carolina and Virginia. During the peak time, the local stations can sell political ads at 40-50 times the price they normally charge which means that the opportunity for Tegna is huge. "Overall, we could see anywhere from $3.4 to $5.9 billion spent on broadcast ads this cycle, meaning we are looking at record breaking numbers," said Cramer.
The company has 46 channels and is the No. 1 affiliate for NBC and CBS, and the No. 4 affiliate for ABC. Cramer does not recommend Tegna as an investment due to its ailing digital business, but it is worth speculating on.
E.W. Scripps, on the other hand, has 33 stations in 17 states, along with 34 radio stations in eight markets. Almost 87% of the company's revenue comes from ad spending on television. They are poised to make a fortune in Cramer's opinion. However, after the election year, their earnings will fall significantly and their execution has been inconsistent.
Gray Television has 64 network affiliates in 27 states. Its stock trades at 6 times earnings and their stock is down 28% for the year. They have the highest operating margins compared to the four companies.
Entravision Communications has a huge Latino based demographic. Based on Trump's disinterest in that demographic, this company is unlikely to benefit from ad spending. "Whether you love Trump or hate him, I think anyone can admit that he doesn't seem particularly interested in courting the Hispanic vote," said Cramer.
Nexstar Broadcasting Group has 115 TV stations in 62 markets. When it completes its acquisition, it will have 171 stations covering 100 markets which accounts for 39% of the country. Cramer thinks that the acquisition can take some time to close which does not make this stock a hot buy.
He suggested trading on Scripps going into the election and investing in Gray Television going into November and post that as well.
Viewer calls taken by Cramer
Marathon Oil (NYSE:MRO): They cut the dividend which makes it like the rest. Cramer does not recommend buying the stock.
Twitter (NYSE:TWTR): The stock cannot be recommended on a takeover or a fundamental basis.
Ventas (NYSE:VTR): Their high dividend can be a red flag, but Cramer would want to find out more to opine on it.
:::::::::::::::::::::::::::::::::::::::::::::::::::::::::::::::::::
Jim Cramer's Action Alerts PLUS: Check out Cramer's multi-million dollar charitable trust portfolio and uncover the stocks he thinks could be HUGE winners. Start your FREE 14-day trial now!
Get Cramer's Picks by email - it's free and takes only a few seconds to sign up.