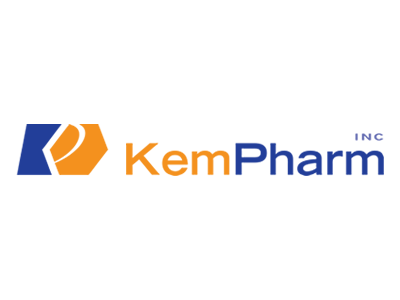 In this article, I will briefly explore the recent events regarding KemPharm (NASDAQ:KMPH), but only briefly, because we simply do not yet have enough information to do much more to speculate. We don't know where the company stands with the FDA on any point of its labeling discussions, nor do we know under what grounds the FDA issued to KemPharm a Complete Response Letter.
Unlike some biotech commentators, we must realize that an approval without labeling is actually worse than a CRL based on a currently-standing disagreement on labeling. If Apadaz had been approved without abuse-deterrent labeling, the post-marketing requirement clock would have started, requiring the company to agree to expensive and time-consuming post-marketing studies. Without the abuse-deterrent label, the company believes it would not be able to sell KP201/APAP effectively.
For KP201/APAP, there is a slight glimmer of hope regarding two avenues:
1) The company did not state that its amendment to the NDA was approved or rejected. A Complete Response Letter must, by law, indicate all of the amendments that are pending or have not yet been reviewed. (see: 314.110(a)2, below) There may be (again a slight) chance of a mix-up due to the close timing of the Complete Response Letter and the sending of the amendment Monday of last week.
2) The company may be able to resolve its disagreements with the FDA and re-submit its labeling. Under current law, labeling-only resubmissions are minor changes and take 2 months. That provides a timeline of 1 month for writing the briefing packet, 1 month for a scheduling of an end-of-review conference, 0.5 - 1 month for rewriting the label after the briefing, and 2 months for an NDA resubmission cycle, putting us at October-November 2016. In this scenario, KemPharm may still be able to launch Apadaz in 2017, though perhaps with reduced labeling claims.
I want to present some relevant documents here and here. This document discusses timelines for CRL resubmissions - 2 months for minors.
I would like to now discuss how much KemPharm as a company is worth without Apadaz as a product, and state some things we know.
1) KemPharm has a large amount of cash on their balance sheet (about $105-$107m), mostly in the form of a convertible loan at 5.5% interest with a $17.11 per share conversion price. With a ~$25m cash burn (based on historical data), this should last four (4) years, with the company in R&D mode. It is possible the burn may be reduced if Apadaz is not commercialized in the near-term.
2) Benzhydrocodone is composed of benzoic acid attached to hydrocodone. Apadaz (benzhydrocodone, or KP201, plus acetaminophen, APAP, or tylenol) is bioequivalent to hydrocodone/APAP, within the FDA's definition of bioequivalence. In the Apadaz advisory committee briefing documents, the FDA agrees explicitly that it is:
(page 58, FDA Apadaz briefing)
"Geometric means ratios for hydrocodone Cmax, AUC0-t, and AUCinf were 86.79%, 94.17%, and 94.05%, respectively. The associated 90% confidence intervals [CI] for all 3 parameters were contained within 80% to 125%, meeting bioequivalence criteria with respect to hydrocodone."
We can reasonably assume that benzhydrocodone is bioequivalent to hydrocodone, because we know that benzhydrocodone combined with APAP is bioequivalent to hydrocodone combined with APAP.
Bioequivalence is important to the valuation because it means that the company's product of benzhydrocodone can be licensed out to any producer with other abuse-deterrent technologies that wants to add benzhydrocodone's pharmacokinetic and tampering-resistant properties in order to enhance an in-development product.
3) The company has a significant pipeline.
It received a Fast Track designation for KP511, the company's prodrug of hydromorphone. The designation was achieved days after the FDA advisory committee meeting. This also signifies that at least some silos within the FDA believe in KemPharm's approach. The product seems to be on track to be submitted in 2018 for approval, although without Apadaz in the picture, it is possible this timeline may move up.
Either KP511/ER, KP201 (which is simply Apadaz without acetaminophen), or KP415 are potentially the next product which will be submitted to the FDA for review.
We know that data from both KP511/ER and KP201 are forthcoming this year, as well as the company's KP415 prodrug, which could potentially compete against Vyvanse and other ADHD drugs.
4) We know that, from the A03 studies, just KP201 reduces both hydrocodone exposure and Drug Liking compared to just hydrocodone, which, by the way, is easily and very quickly separated from hydrocodone/acetaminophen.
5) We know that the management of KemPharm does include the man behind Vyvanse, Travis Mickle.
6) We know that Vyvanse (via New River Pharmaceuticals) was sold to Shire only two years after its IPO for more than 10 times the value, at 2.6 billion dollars. Shire earned $1.7 billion from Vyvanse in 2015.
7) As of the time of this writing, according to the last after-hours trade, the market cap of KemPharm stood at $65 million.
KP201, KP511/ER, and KP415 represent significant potential for the company.
Since KP201 would represent a new product category, we do not know how big the potential will be, although I will attempt to research this in the future. We do know that at least 55 million patients in 2015 in the US received opioid analgesics, according to IMS Health and the FDA briefing documents for Apadaz. Similarly, KP511/ER is not well-defined as of yet, but I will look into this further.
I think that beyond KP201/APAP, KP415 represents a somewhat more defined market, and interesting potential for investors. As earlier stated, Shire earned $1.7 billion of revenue from Vyvanse in 2015, representing about 13% of the $13B ADHD market in 2015. It is here that I think the value of KP415 starts to presents itself.
Overview of KP415
This section has been written in collaboration with Altum Research.
Other than KP201/APAP, KP415 presents in our view the most compelling commercializable opportunity for KemPharm at the present time. KP415 is being developed as a prodrug of methylphenidate for the treatment of ADHD.
We have seen in KP201 that in-vitro pharmacokinetic data (drug concentration over time) is accurately modeled compared to the human (in-vivo) studies. We think it is likely the same will occur for KP415. If it does, KP415 would achieve steady 24-hour ADHD coverage, which is a very important feature that most current drugs do not have. With a less-than-24-hour dosing, an ADHD sufferer's regimen can be daily thrown into disarray and sometimes difficult to manage.
For example, Concerta is approximately 6-to-9 hours, and although Strattera is 24-hours, it also has heart issues, among others.
We estimate that a little less than half of ADHD patients would ideally like 24-hour dosage. We will more significantly source these numbers and others in a later and more thorough article this week, in collaboration with Altum Research.
At present, KemPharm already does have an agreement with Shire, as well as, it must be noted, a royalty agreement with MonoSol in the low teens (to Monosol):
"Under our March 2012 asset purchase agreement with Shire, Shire has a right of first refusal to acquire, license or commercialize KP415."
"We are also party to a termination agreement with MonoSol that may limit the value of any sale, license or commercialization of KP415. Under this termination agreement, MonoSol has the right to receive an amount equal to a percentage in the low teens of any value generated by KP415, and any product candidates arising therefrom, including royalty payments on any license of KP415, the sale of KP415 to a third party or the commercialization of KP415."
Given that (1) Shire would like to maintain and complement its already very large revenues with aforementioned Vyvanse, (2) that KemPharm management from acquired New River has business connections with Shire, (3) and given the standing agreement, we think they are the most likely candidate that KemPharm should seek to negotiate with once they deliver proof-of-concept data.
KemPharm's product could, if proven in human studies later this year, represent a significant improvement compared to other drugs for this market. Just like KP201/APAP, the market is very large. Even if 1% of the market ($130M yearly of $13B) is achieved in the first year, the result would be very significant for KemPharm. If we apply a simple multiple of 5 to this figure (assuming KemPharm re-focuses on this product in 2017), we get a valuation of 650m just for KP415. Because of how KP201 similarly matched the pharmacokinetics of in-vitro and in-vivo, our confidence in the proof-of-concept increases. Further confidence can be established due, again, to the primary inventor of Vyvanse being CEO Travis Mickle.
Conclusion
Although Thursday's announcement and Monday's evidence that KP201/APAP may be delayed or not go to market is disappointing (for a second, or perhaps third, time), KemPharm's pipeline, including products such as KP201/IR and KP415, is still valuable and can provide investors significant catalysts in 2016 and early 2017, and, ultimately, significant opportunity.
Disclosure: I am/we are long KMPH.
I wrote this article myself, and it expresses my own opinions. I am not receiving compensation for it (other than from Seeking Alpha). I have no business relationship with any company whose stock is mentioned in this article.
Editor's Note: This article covers one or more stocks trading at less than $1 per share and/or with less than a $100 million market cap. Please be aware of the risks associated with these stocks.