Welcome to the Self-Driving issue of M&A Daily
Amazon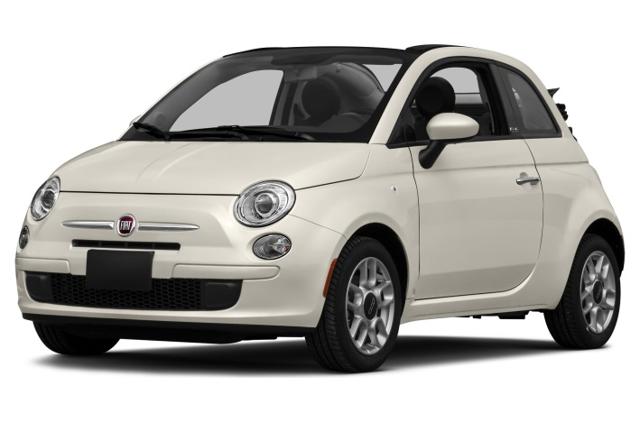 Amazon (NASDAQ:AMZN) is negotiating with Fiat (NYSE:FCAU) over self-driving car plans. Fiat is committed to bringing a fully autonomous car to the market. To that end, Fiat has also reached a deal with Google (GOOG/GOOGL) and is in discussions with Uber. While regulation could delay the rollout for a few more years, we are not too far away from fully autonomous Amazon delivery and Uber rides. Fiat is competing with Ford (NYSE:F) to provide the cars for such services.
What is the timeline on self-driving cars? By the end of this year, remote valet assistance will be common. According to BI Intelligence estimates, there will be 231,000 cars shipped with that feature. By 2018, over one million cars are estimated to be sold with highway autopilot including lane-changing. User operated self-driving cars will become increasingly common by 2019. Fully driverless cars are not likely by the end of this decade, but that is mostly due to regulatory delays.
Speaking of regulation, the advent of so much productivity-enhancing automation comes at an awkward time for the increasingly noisy political pressures to raise labor costs through minimum wage hikes. Right as low-skilled labor is struggling to be competitive, government is working to make it even less so. However, as Uber and Amazon drivers will discover, the minimum wage is always $0.00.
A Merger Arb Primer
So what exactly is merger arb anyway? I have mentioned Khan Academy in the past; here is their lesson on merger arb (it helps that Sal Khan used to be a hedge fund analyst).
US Dollar
One complication of cross-border M&A is the impact of the currency exchange rates.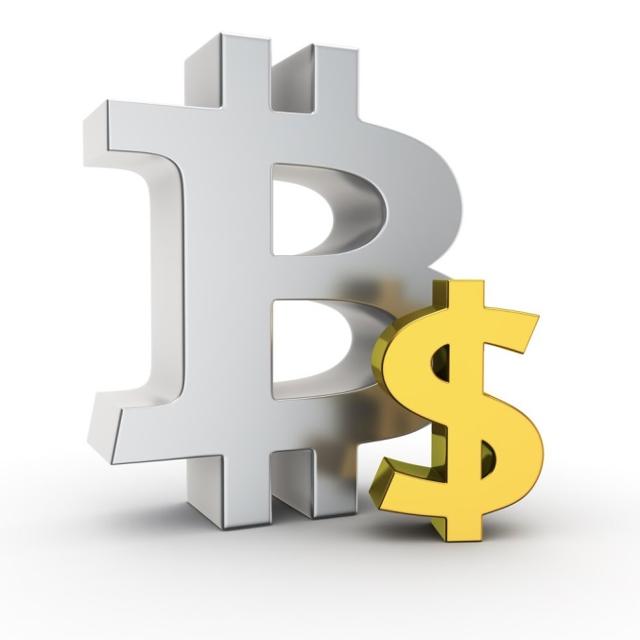 The US dollar is weak so far this year with the PowerShares DB US Dollar Index Bullish (NYSEARCA:UUP) down almost 5%.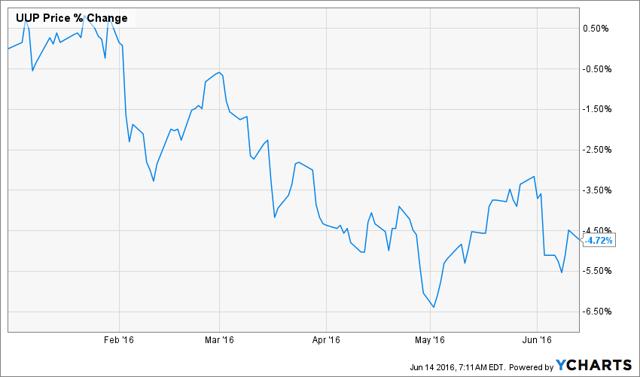 The dollar is weak for various reasons including political uncertainty. On the other hand, one of the strongest currencies has been bitcoin.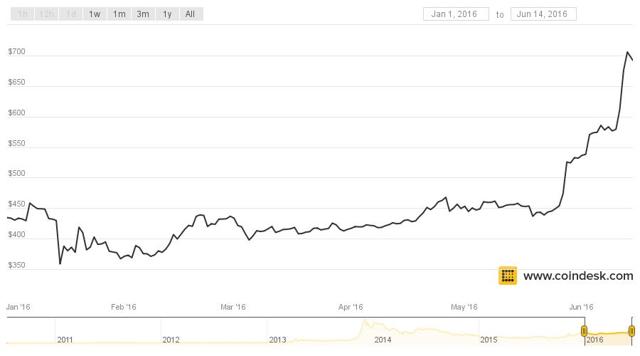 I continue to suggest allocating up to 10% of your cash allocation to BTC; you can do so here. However, reasonable people differ in terms of the optimal percentage. So I turn to others to weigh in on the question here:
Whatever is the optimal balance, I am virtually certain that a 100% allocation of one's cash allocation to US dollars is extreme, risky, and precarious.
LinkedIn
Rangeley Capital is fortunate to have an analyst who is already familiar with LinkedIn (LNKD); here are his thoughts on the deal and its implications,
I think the other bidder is Google (GOOG/GOOGL). Their Gmail/Google Docs suite is directly competing with Microsoft (NASDAQ:MSFT) Office 365 as a cloud-based office computing environment, they'd have the exact same synergies/value to gain from the data as Microsoft in terms of an entry into social networking, and immense capabilities to use LinkedIn's data.

The only other candidates I can think of are Facebook (NASDAQ:FB) and Salesforce (NYSE:CRM), and Facebook would face antitrust issues, while Salesforce would like the enterprise side of the business but it's hard to see them doing anything with the consumer side of the business.

Twitter (NYSE:TWTR) has been through so much turmoil in the past few years that I think the board would happily sell for the right price. Twitter's two primary issues are that they don't utilize user data well enough for effective targeted advertising, and they don't have the scale for broad-based marketing. They also have a CEO whose time is split between two extremely challenging ventures. Google could help fix all of these problems. They've tried hard and failed to get into social networking before, they have a lot of management talent, and they have the engineering talent to deal with Twitter's many, many issues. However, Nick Bilton says Larry Page has "zero interest" in Twitter…

Alibaba (NYSE:BABA) and Verizon (NYSE:VZ) could both be interested but I'm not sure they have the toolkit to fix Twitter's problems - Alibaba has a better chance of making it work than Verizon given their relevant advertising technology.
Starwood
The European Commission is unconditionally approving the Marriott (NYSE:MAR) acquisition of Starwood (HOT).
St. Jude
The preliminary S-4 was filed for the Abbott (NYSE:ABT) acquisition of St. Jude (NYSE:STJ).
Memorial
The preliminary S-4 was filed in connection to the Range Resources (NYSE:RRC) acquisition of Memorial (NASDAQ:MRD).
Axiall
The definitive merger agreement was filed for the Westlake (NYSE:WLK) acquisition of Axiall (NYSE:AXLL).
Marketo
The preliminary proxy was filed for the Vista Equity acquisition of Marketo (NASDAQ:MKTO).
SciQuest
The preliminary proxy was filed for the Accel-KKR acquisition of SciQuest (NASDAQ:SQI).
Huntington
FirstMerit (NASDAQ:FMER) and Huntington (NASDAQ:HBAN) shareholders approved the merger. The deal will close in the third quarter.
Zimmer
Zimmer (NYSE:ZBH) announced the pricing of its 11 million underwritten secondary offering of common stock, sold at an initial price of $115.85 per share.
Medivation
Sanofi (NYSE:SNY) announced the expiration of HSR for its acquisition of Medivation (NASDAQ:MDVN). More to come in future editions of M&A Daily…
Done deal(s).
Elsewhere on Seeking Alpha
Beyond Seeking Alpha
Member review of Sifting the World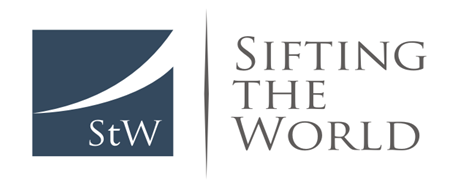 Powerful idea generator and source of learning

StW is much more than a source of recommendations. It is a community that inspires learning. For me as a young investor StW has been one of the best resources to get better at analysing event driven investment opportunities and other value investments. There are many great minds in this community, and Chris and Andrew have created a platform which allows you to see their investment strategies in action while allowing for debate with the other members to further clarify the opportunities and implementation strategies. By far the best idea generator I have seen. Thank you Chris and Andrew for creating this community.
Click here to view all Sifting the World reviews.
Disclosure: I am/we are long MDVN, WMB.
I wrote this article myself, and it expresses my own opinions. I am not receiving compensation for it (other than from Seeking Alpha). I have no business relationship with any company whose stock is mentioned in this article.
Additional disclosure: Chris DeMuth Jr and Andrew Walker are portfolio managers at Rangeley Capital. We invest with a margin of safety by buying securities at discounts to their intrinsic value and unlocking that value through corporate events. To maximize returns for our investors, we reserve the right to make investment decisions regarding any security without notification except where notification is required by law. We manage diversified portfolios with a multi-year time horizon. Positions disclosed in articles may vary in sizing, hedges, and place within the capital structure. Disclosed ideas are related to a specific price, value, and time. If any of these attributes change, then the position might change (and probably will).