Watching game five of the NBA finals last night, I was incredibly impressed and encouraged. Not only just by the play on the court, but also by the signaling that Under Armour (NYSE:UA) did with its commercial spot following the conclusion of the game's first quarter. The spot (you can watch it here) features Under Armour's CEO, Kevin Plank, talking about UA as an innovation company and its partnership with SAP (NYSE:SAP).
Most investors who follow Under Armour closely look to the Connected Fitness segment as a source of future growth for the young company, which has already experienced incredible growth over the previous decade and rewarded early investors handsomely. This is not purely investor speculation; management has consistently highlighted this segment as a key component of the Company's future. Skepticism regarding Connected Fitness has centered on the monetization of the segment. The Company has a very large active user community, but in its last 10-Q, the segment generated revenues of $18.5MM with an operating loss of $16.5MM. Although revenues were up from Q1 2015, at which point they were $8.4MM, the segment only accounted for 1.77% of the Company's total Q1 2016 revenue of approximately $1B.
I expect Under Armour to make a significant announcement in the next 12 months regarding the launch of a new product within the Connected Fitness segment that will move the Company forward in monetizing this aspect of its business and expand the connected fitness market as we view it today. Such a move would be logical considering the Company's purchase of prime advertising time (Star Trek Beyond nabbed the spot immediately following the first quarter's close) during a series in which the face of its basketball products is competing (Steph Curry). The Company is clearly trying to encourage the public think about it as more than an apparel company. This messaging, along with the recent release of its first mobile app (Patrick Gunn wrote a review that you can read here), signals to me that the Company is building momentum for a major move to kick start the ramping up of its Connected Fitness segment.
If the Company can make progress in monetizing this part of its business, I believe that the highs the share price reached in fall of 2015 (all-time high was $105.89) will look like they were a bargain entry point. Now is the time to get in on Under Armour.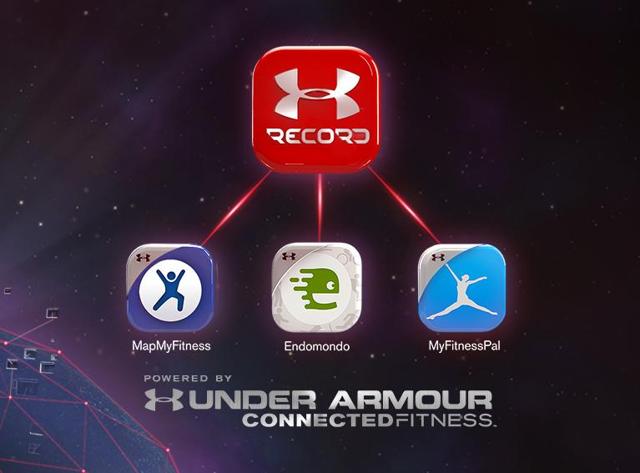 Disclosure: I am/we are long UA.
I wrote this article myself, and it expresses my own opinions. I am not receiving compensation for it (other than from Seeking Alpha). I have no business relationship with any company whose stock is mentioned in this article.