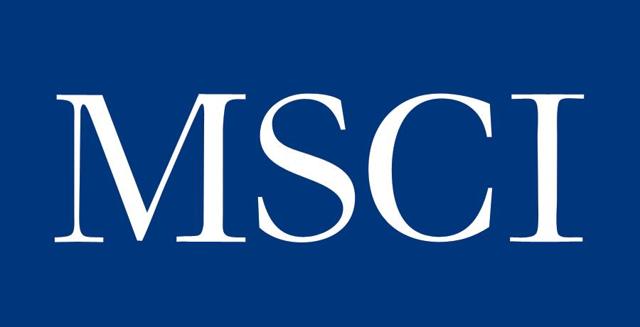 We'll join the herd and predict unoriginally that China's A-Share index directly will be included in the MSCI Emerging Markets Index (MSCI EMI). Three investment implications for the strategic asset allocator.
1. Already in the MSCI EMI
According to the Financial Times (FT) of 9th June 2016, "China already accounts for 26.8 per cent of the MSCI EMI via shares of Chinese companies listed elsewhere, mostly in Hong Kong and New York - included since last November.
2. The Issue
The issue this week is whether MSCI directly will include China's A-Shares in its Emerging Markets Index.
3. Size
The key reason for direct inclusion has to be the sheer size of China's A-Share market. In said FT we read that "China's market capitalisation of almost $8 trn trails only that of the S&P's $19 trn, while Japan's TOPIX is pegged at $4.7 trn.
4. Inclusion roadmap of this March
To cite said FT, "...in March this year it (i.e. MSCI) announced an inclusion road map, sent to clients for their comments, detailing progress by the Chinese authorities and laying out what it was still looking for."
5. How much gets included this week?
In said FT we read that "Don't rush at once. MSCI's presumed proposal is to start with a five per cent weighting - that is, including a weighting of just five per cent of the available onshore free-floating market capitalisation. Back-of-an-envelope sums translate that to accounting for about 1.5 per cent of MSCI's EM Index. With $1.5 trn following that (i.e. this is the size of the MSCI EMI), roughly $20 bn (actually: $22.5 bn = 1.5%) would need to shift onshore - and almost likely only by June 2017." (The FT's more academic observation is that "If all A-shares were included at their full weight in the MSCI EM I, China's weighting would jump to 39 per cent, implying more than $180 bn of A-share buying from investors who track the index."
6. Investment Implications
So even if at this stage the whole exercise equates to chasing an elephant (China's total market cap of $1.8 trn) with a popgun (that proposed 1.5 per cent inclusion in the MSCI EMI), inflows into China must get heftier. For the long-term allocator, this means three things. First, expect China-enthusiasm of index-huggers (closet actives as well as passive ETFs) to increase, suggesting that those Chinese companies already listed in Hong Kong and New York (see point one above) should see upside. Secondly, if we are right in assuming that more Hong Kong-listed China shares get bought, then watch our Tracker Fund look a little less like a drowned rat. Thirdly, the RMB should get some floor boards put under it. Recall that last August, Beijing changed the way it set its daily guidance rate for the currency. "A move that might have expected to produce a five per cent downward adjustment quickly threatened to spark a 10 or 20 per cent rout in a matter of days. Such uncontr4oled devaluation could have undermined the broader financial system by inciting investors to dump renminbi assets en masse." In order to avoid such a destabilising rout, Beijing has spent $473 bn in forex reserves to keep the RMB from sliding even more (FT calculations.)