Stocks discussed on the in-depth session of Jim Cramer's Mad Money Program, Tuesday, June 14.
Brexit woes are playing on the market and investors are dumping stocks in fear. Brexit is bad, but not as bad as the market has seen recently. Oil is going down, the Fed may not be able to hold the hike and next week's vote in the UK is sending fear signals to investors. Despite all the gloom, the US bonds yield something compared to German bunds that don't make any money.
How bad can this sell-off get? Cramer remembered the time of October 4th, 2011, when the market sold off 17% since April on Europe's economy concerns. There was chatter about the market entering bearish territory, but that day turned out to be the bottom for the market. Investors who put their money in the S&P500 on that day would have doubled their money in five years.
"Fortitude, you see, can occasionally triumph over fear, and on some of those occasions it can make you an awful lot of money," said Cramer. He does not suggest that investors should run and buy stocks since European concerns were different from Brexit, but it should not inspire investors to dump stocks either.
"Is a low interest rate environment, brought to you by Brexit fears that literally any rational mind would think pale in comparison to the PIIGS scare in 2011, really worth running to the hills for? I don't think so," he added. Brexit is bad, but there has been worse that the market has seen through.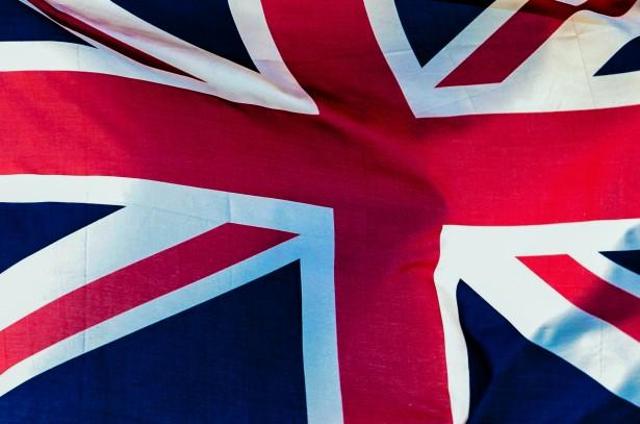 Home improvement stocks
Cramer went back to the charts with the help of technician Suz Smith to hear her views on the home improvement stocks.
Smith thinks that one stock to avoid in the space is Home Depot (NYSE:HD). The stock has fallen below its 200-day moving average, although the pullbacks are short-lived. The stock is an institutional favorite, but it can fall further after breaking the 200-day moving average of $126. The stock will fall towards $121 before finding a bottom.
One stock that Smith likes is Masco (NYSE:MAS). It has been trading in a tight range since February. She expects Masco to hold above its 200-day moving average of $28.70. It is in the oversold territory and hence she expects a rebound in a few days.
Sherwin-Williams (NYSE:SHW) is trading sideways since April. The stock is preparing for a spring board in her opinion as indicators show that the stock is ready to jump to its next rally. There are positive investment flows from institutional managers and the MACD indicator is stepping higher. Cramer suggested being cautious.
Whirlpool (NYSE:WHR) also shows a similar pattern. The Chaikin Money Flow indicators suggest that institutions are holding the stock and buying more into weakness. If the stock breaks $179, it can rally to $185.
"With the Fed on hold, I think the whole cohort could become a nice place to hide, even as each one does have some foreign exposure," said Cramer.
J.M. Smucker (NYSE:SJM)
Cramer is wondering how Smucker was misjudged by investors before its amazing results last week, where it reported a blow-out quarter. Not only did they beat the earnings easily, but revenue grew by 25% Y/Y and margins improved too. The stock rallied 8% on the earnings day.
The company's dog food business and coffee business is doing better than expected that led them to raise their full-year guidance to $7.60-7.75 versus analysts' expectations of $6.37 per share.
After this rally, should investors still buy the stock? It is trading at less than 19 times earnings which is much cheaper than its peers. Based on just 20 times next year's earnings, the stock is worth $164 which is 14% over its current levels.
Technician Bruce Kamich thinks that the stock is in over-bought territory and is likely to decline below $140. On the negative side, coffee prices are moving higher which could hurt the earnings, but Cramer thinks the stock is a perfect domestic-oriented play worth buying on a pullback.
Stocks from the ASCO conference
Biotech has had a tough 2016, but Cramer is looking at the stocks that emerge as winners and losers from the American Society of Clinical Oncology [ASCO] conference.
Bristol-Myers (NYSE:BMY) came out as a clear winner after showing positive data around the lung cancer treatment. The stock is below its 52-week high, but Cramer still likes it.
The next winner is Eli-Lilly (NYSE:LLY) which showed positive results on the metastatic breast cancer treatment. Its drug inhibits the growth of cancer cells. Pfizer (NYSE:PFE) has a similar compound in the market but Eli-Lilly claims that they have a better safety profile. There is more information due to come from the Phase 3 trial, but Cramer feels positive about the stock.
The third winner is Johnson & Johnson (NYSE:JNJ) which released positive data on its metastatic breast cancer treatment. The results shows positive effects on patients and analysts believe that the FDA will allow the company to use the drug in earlier stages of treatment. "I think this drug has blockbuster potential written all over it," said Cramer.
Lastly, Juno Therapeutics (NASDAQ:JUNO) came out with their immunotherapy treatment data with some side effects. The stock jumped up on the day the data was released since the drug showed notable improvements in patients.
Abbvie (NYSE:ABBV), on the other hand, reported lackluster data on its small cell lung cancer treatment which did not impress at all and led to its stock falling 8% since the release.
Cramer thinks that Juno is a speculative play while Johnson & Johnson is a safer bet.
Tesla (NASDAQ:TSLA)
Cramer met Jay Leno on his morning show and got a wake-up call when he asked about Tesla. Leno has bought a Tesla and he thinks it is a great car. He mentioned that he doesn't understand all the pessimism around the car and CEO Elon Musk. "I don't understand why people attack this car. It's made in America by Americans. It's built local. You know we're becoming like the British; we like noble failures more than we like memorable success," he said.
Leno believes we should celebrate success stories and entrepreneurship more than we do currently. Cramer agreed and said, "We've gotten so negative on so much, that it's definitely become the backdrop of even the whole stock market." This was not a call to buy Tesla, but to avoid being negative on something good.
Viewer calls taken by Cramer
CVS Health (NYSE:CVS): CVS is going down because their pharmacy benefit manager division is losing contracts.
Baidu (NASDAQ:BIDU): The stock has bounced back. Sell it.
US Foods (NYSE:USFD): It's more expensive than Sysco (NYSE:SYY).
Fiesta Restaurant Group (NASDAQ:FRGI): The group seems to be in trouble since labor costs are going up and people fear that food costs will go up too.
:::::::::::::::::::::::::::::::::::::::::::::::::::::::::::::::::::
Jim Cramer's Action Alerts PLUS: Check out Cramer's multi-million dollar charitable trust portfolio and uncover the stocks he thinks could be HUGE winners. Start your FREE 14-day trial now!
Get Cramer's Picks by email - it's free and takes only a few seconds to sign up.