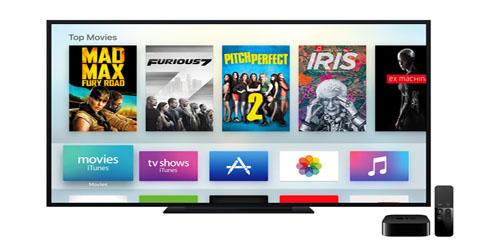 While Apple's (NASDAQ: AAPL) annual Worldwide Developer Conference resulted in a number of interesting reveals, somewhat lost in all the buzz was a big announcement on the streaming front.
The company announced a strategic partnership with Dish Network (NASDAQ: DISH) for its Sling TV service. The news is interesting not just because it adds even more value to the Apple platform, but because until now the assumption had been Apple was going to create its own footprint in the space.
For those not entirely familiar, Sling TV was one of the first entrants into the skinny bundle sector. These bundles collect some of cable's most popular channels and make them accessible for online streaming at a low cost. For a generation dead-set on cord-cutting, it is a dream come true.
The core service costs $20 a month and includes access to popular channels such as ESPN, CNN and AMC. However here's the twist… just as with traditional cable you have the option to add more to your bundle and of course, the more you add, the more it costs.
It is because of that reason that the space has taken on popularity. People want to be able to pick and choose the channels they want to pay for and while we aren't near the long-hoped for ala-carte system, this is the closest we are likely to get in the near future.
The problem is that local channels are still the streaming industry's white whale. Consumers don't want to part with access to their hometown stations and to an even greater level don't want to part with the prime-time programming on those stations.
Sling rival Sony Vue has come closer to eliminating that problem but only for a handful of top markets. Customers outside that group are forced to wait 24 hours for access to the same content and again that's also limited. CBS (which co-owns The CW) is not available with that option as they have their own streaming service and thus don't offer their programming (for now).
So you can see how something so simple can get very complicated very quick.
As a result people were expecting Apple to come in with a grand announcement that it had used its massive clout to unify the cable world. That of course never happened, but we kept waiting for them to somehow address that elephant in the room.
Monday's reveal is the first time they've really talked about the matter this publicly and the decision is really telling. By adding Sling, Apple is essentially saying "we aren't making any progress on our own, so here's a workaround for now."
And that's not a negative by the way.
Apple rarely enters the field unless it is beyond confident it can own the space and that's long been the rumor behind why it had yet to enter the streaming arena. It makes sense, as with the reputation of Apple, there is of course a need to protect your image by not putting out an inferior product.
Reports had also surfaced that while Apple has had interest in starting its own bundle service (as means to promote its own programming), the partners it would need had reservations. The company's legendary approach to business can be challenging for others as while Apple is content to wait for perfection, others want to be the first to market no matter if the product works or not. It's that "two-lane" approach I mentioned in a previous piece.
Incidentally that's still what happening here, but with a unique spin. Apple has found a work around and now again can have the best of both worlds. While it takes its time trickling out plans here and there, it is still able to profit from the space. The Sling deal buys them more time to get their own streaming service together and when the time comes they'll likely either look to get Dish involved or cut them loose.
Yet what should be of note to investors is that those plans are likely just as far off as presumed. While Apple can eventually cut Sling, it is not going to invest this much time and effort into a partnership to end it within a short amount of time.
In fact, what Apple did was give Sling a great way to debut what it is calling its new "content-centric" intelligence system. The new "My TV" section, lets users pick favorite channels or easily access a show they had been watching. These are innovations that will appeal to Sling's base and now also to Apple users.
It is a smart play for Apple but investors need to realize this just stalls the road even further for a higher level overall solution. Remember, Apple also used its WWDC conference to tout the success of its Apple Music service and as previously reported that is the platform in which they want to look to launch their first round of programming.
What this does is give Sling, Sony and all other comers more time to fine-tune their services. As I've said before, the first skinny bundler to offer a total package with local access and live primetime options across the board is going to win.
Until then the traditional cable/satellite method still holds an advantage to the mass market and perhaps more importantly to media companies, it holds an advantage to advertisers.
Disclosure: I/we have no positions in any stocks mentioned, and no plans to initiate any positions within the next 72 hours.
I wrote this article myself, and it expresses my own opinions. I am not receiving compensation for it (other than from Seeking Alpha). I have no business relationship with any company whose stock is mentioned in this article.