Novo Nordisk (NYSE:NVO) just released a very positive cardiovascular outcomes trial result for their type-2 diabetes medication Victoza (liraglutide) but the market responded with a 5% drop in Novo's share price.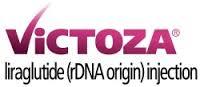 Why? I believe the answer is a misinterpretation of the results owing to an incongruent comparison with Lilly (NYSE:LLY) and Boehringer Ingelheim's Jardiance (empagliflozin) cardiovascular results.
The FDA-mandated cardiovascular safety assessments of new diabetes treatments to evaluate macrovascular benefits of glycemic control and cardiovascular safety of antihyperglycemic therapies. Several diabetes drugs have since been undergoing the required multi-year-long studies and results started being published last year.
Trials
Merck's (NYSE:MRK) Januvia (sitagliptin), a DPP-4 (dipeptidyl peptidase 4) inhibitor, was first to have cardiovascular results published, in July 2015. Januvia inhibits the enzyme that breaks down GLP-1, which stimulates insulin secretion in response to blood glucose levels. They found that "adding sitagliptin to usual care did not appear to increase the risk of major adverse cardiovascular events, hospitalization for heart failure, or other adverse events." Basically, there was 0% effect on cardiovascular deaths relative to placebo.
Jardiance was the second to publish results, in November 2015. Jardiance is an inhibitor of SGLT-2 (sodium glucose co-transporter-2), which acts to block glucose reabsorption in the kidneys so glucose ends up being discreted in the urine. They showed a remarkable 38% reduction in cardiovascular deaths relative to placebo. All cause death was reduced by 32%.
Novo published their Victoza data from the LEADER (Liraglutide Effect and Action in Diabetes: Evaluation of Cardiovascular Outcome Results) trial yesterday. Victoza is a GLP-1 (glucagon-like peptide-1) agonist, which stimulates GLP-1 production in the body leading to glucose-dependent stimulation of insulin secretion. Novo showed an also remarkable 22% reduction in cardiovascular deaths relative to placebo. All cause death was reduced by 15%.
For completeness, I'll also note here that cardiovascular trial results from Sanofi's (NYSE:SNY) Lyxumia (lixisenatide), another once-daily GLP-1-receptor agonist (not yet FDA approved), published in December 2015, showed no significant cardiovascular outcomes difference with placebo.
Comparisons
So, why the concern in the marketplace?
Comparing Jardiance and Victoza results is a natural thing to do. 22% is less than 38% and 15% is less than 32%.
But is a stock price drop warranted because of this? Will there be a large shift from Victoza to Jardiance? I don't think so and here's why.
Composite primary outcome reductions were equivalent. The composite primary outcome, consisting of the first occurrence of cardiovascular death, non-fatal myocardial infarction or non-fatal stroke, was 13% reduction for Victoza and 14% reduction for Jardiance. Essentially equivalent results.
Differences in benefits across sub-populations favors Victoza. Victoza's results were largely uniform in their subpopulation benefit whereas Jardiance's benefits were scattered among certain subpopulations. The Victoza study authors noted "The pattern of cardiovascular benefits that were associated with liraglutide in our trial appears to differ from that with empagliflozin... the heterogeneity of the direction and magnitude of the effects on the components of the composite primary outcome in that trial contrasts with the consistency of the effect in the present trial... these differences may reflect patient populations or chance..." Victoza may more generally benefit patients whereas Jardiance may be more spotty among subpopulations when it comes to cardiovascular outcomes.
Patient populations were different, obscuring direct comparisons. The Victoza trial was comprised of patients all 50 years old or older. It included patients greater than or equal to 50 years old with a cardiovascular condition, and greater than or equal to 60 years old with cardiovascular risk. The Januvia trial was comprised of patients greater than or equal to 18 years old with a cardiovascular condition. These, along with other aspects, are not apples-to-apples trial comparisons.
Regarding differences, the published results stated the following, which indicates the complexity of making comparisons across different studies. "Our trial had greater statistical power and included patients with a higher baseline glycated hemoglobin level than did most previous studies. However, no obvious single explanation in terms of either the study designs or the included populations is apparent to explain the divergent findings across this body of medical literature."
The cardiovascular effects are small, population-based statistics that make choice distinctions difficult for individual patients. Jardiance would need to be used to treat 39 patients for 3 years to prevent 1 death. Victoza would need to be used to treat 98 patients for 3 years to prevent 1 death. These statistics, while clearly positive, are not especially meaningful on an individualized basis. Nevertheless, they are meaningful to populations and likely to pharmacy benefit managers and the like, so will probably be encouraged by payers.
Other Positives and Negatives
There was additional positive news for Victoza in their results.
Weight loss showed up as a statistically significant benefit. An average weight loss of 2.26 kg was observed.
Pancreatic adverse events, which were at one time a concern, did not show up in a significant manner.
Bone density adverse events, which were a concern from animal models, also did not show up in a significant manner.
Alternatively, some potential negatives to the use of Jardiance were highlighted in their trial.
Side effect of genital infection was confirmed. 10% of female patients and 5% of male patients experienced genital infections versus 2.6% and 1.5%, respectively, for placebo.
Non-fatal stroke occurrence raises questions. A nonsignificant increase (hazard ratio = 1.24) in non-fatal strokes was observed. Victoza's nonsignificant hazard ratio in this category was 0.89. This is a curious result in comparison to the other positives that has not been explained.
Conclusion
The bottom line is that the LEADER trial results are really outstanding for Novo and help to establish Victoza as an excellent treatment option. I believe that doctors will be encouraged by these results and have even more confidence in prescribing Victoza as a safe and beneficial treatment for type-2 diabetes. And, remarkably, Novo is already considering how the cardiovascular benefit may translate into new cardiac medication markets for their GLP-1 franchise.
If anything, these results will increase Victoza sales.
Disclosure: I'm long Emisphere (OTCPK:EMIS) who is partnered with Novo Nordisk in the development of the oral version of their next-generation GLP-1 agonist analogue, semaglutide.
Disclosure: I am/we are long EMIS.
I wrote this article myself, and it expresses my own opinions. I am not receiving compensation for it (other than from Seeking Alpha). I have no business relationship with any company whose stock is mentioned in this article.
Editor's Note: This article covers one or more stocks trading at less than $1 per share and/or with less than a $100 million market cap. Please be aware of the risks associated with these stocks.