Welcome to the Crypto Currency issue of M&A Daily
XBT
Global Advisors bought XBT Provider, the company that started the first bitcoin-backed exchange traded note. XBT's major shareholder, Swedish bitcoin miner KnC, recently went bankrupt. KnC suffered from low-cost Chinese competition. Global Advisors' bitcoin trading portfolio returned 37% in 2015 and is up 21% YTD.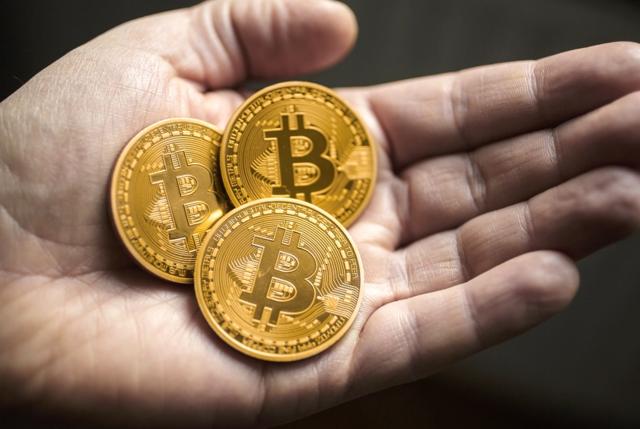 The US dollar has plunged against bitcoin over the past year. Denominated in US dollars, BTC is up about 169% in that period.

I would continue to hold about 10% of cash allocations in BTC (mine are at Coinbase). Next month, Bitcoin production will drop by half. There is a cap of 21 million bitcoins. They are released every ten minutes. When the pace was cut in half on November 28, 2012, the price rose by 10% within ten days. The same could occur again when the second halving occurs next month and the number of new bitcoins minted drops from 3,600 to 1,800 per day. Over time, prices are likely to stabilize, but at what price? I have been estimating a price of around $2,500 per BTC, which would be an equilibrium price for its use as around a tenth of a percent of the money supply.
As of today, about 75% of total bitcoins have already been mined. The market cap is over $10 billion. With mining and increasingly common usage, the market cap is likely to eventually exceed $50 billion before 2036, when over 99% of bitcoins will be in circulation. As far as my percentage of those coins, it may go up somewhat in the Australian auction. They are auctioning off 24,518 confiscated coins next week in time to get a bit more before the halving. To be continued. Meanwhile, if the topic of crypto currencies is new and unsettling, ask yourself this: what currency do you trust and why? As for me, I have yet to find one in which I would be comfortable entrusting 100% of my savings.
Yahoo!
Private equity suitors such as TPG are in the final round of bidding for the Yahoo! (YHOO) core internet business.
LDR
LDR (NASDAQ:LDRH) filed the tender offer and 14D-9 for its acquisition by Zimmer (NYSE:ZBH). HSR was filed on June 13.
Polycom
Mitel (NASDAQ:MITL) set its shareholder vote for its acquisition of Polycom (NASDAQ:PLCM) for July 29.
ExamWorks
ExamWorks (NYSE:EXAM) filed an amended proxy statement for its acquisition by Leonard Green.
Qlik
Qlik (NASDAQ:QLIK) will submit a filing to the EC for its acquisition by Thoma Bravo. The company expects to file the proxy statement later this month.
Cablevision
The New York PSC is approving the Cablevision (NYSE:CVC) merger with Altice (OTCPK:ATCEY).
Cash America
The preliminary S-4 was filed for the First Cash (NASDAQ:FCFS) acquisition of Cash America (NYSE:CSH).
XenoPort
HSR is set to expire today in connection to Arbor acquisition of XenoPort (NASDAQ:XNPT).
Syngenta
China National Chemical and Syngenta (NYSE:SYT) resubmitted their CFIUS application, which restarts the 75-day review process. More to come in future editions of M&A Daily…
Elsewhere on Seeking Alpha
Beyond Seeking Alpha
Disclosure: I am/we are long YHOO, SYT, LNKD, AXLL.
I wrote this article myself, and it expresses my own opinions. I am not receiving compensation for it (other than from Seeking Alpha). I have no business relationship with any company whose stock is mentioned in this article.
Additional disclosure: Chris DeMuth Jr and Andrew Walker are portfolio managers at Rangeley Capital. We invest with a margin of safety by buying securities at discounts to their intrinsic value and unlocking that value through corporate events. To maximize returns for our investors, we reserve the right to make investment decisions regarding any security without notification except where notification is required by law. We manage diversified portfolios with a multi-year time horizon. Positions disclosed in articles may vary in sizing, hedges, and place within the capital structure. Disclosed ideas are related to a specific price, value, and time. If any of these attributes change, then the position might change (and probably will).