The comments on Sirius XM Holdings' (NASDAQ:SIRI) articles often question whether John Malone's Liberty Media (LMCA) (NASDAQ:LSXMA) (NASDAQ:LSXMK)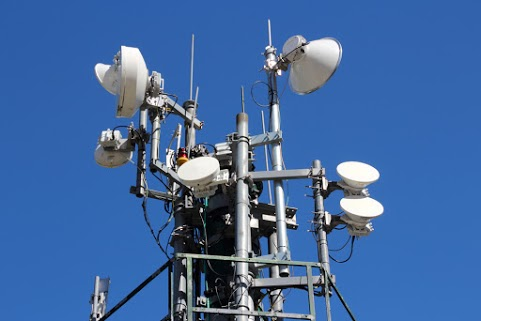 company, which owns almost two-thirds of Sirius, is acting only in the interests of Liberty and not in the interests of the other one-third of the owners. I would certainly expect Liberty to do everything possible to influence company decisions that are beneficial to Liberty, and to expect anything less would be naive. To the extent that the interests of the minority shareholders are aligned with Liberty's, it's a bonus.
It's why I also expect the smallest possible premium to be offered in any future exchange offer to take over the rest of the company. As a Sirius shareholder, a large premium would certainly be attractive, but I also recognize that Liberty would be failing in its fiduciary duties to its own shareholders if it offered an unnecessarily large premium. It's not as though some bidding war is about to erupt - unless Malone personally decides that he wants to sell Liberty or Liberty's stake in Sirius.
Malone owns about one-tenth of the equity of Liberty, but that ownership is comprised of almost all of the company's "B" shares. These shares carry 10 times the votes of the "A" shares, and according to an April filing, Malone controlled 47.7% of the Liberty votes. Is Malone, or Liberty, likely to sell? Not if Liberty CEO Greg Maffei is to be believed. At MoffettNathanson's 3rd Annual Media and Communication Summit, Maffei was asked about sheltering future gains from taxes. His response was:
Most of the taxes that are to be paid at Liberty Media, post Vivendi, are not really like we're earning net income. We don't consolidate for tax purposes anything but a very few companies including the Braves which is not a huge earner. The gains that we are looking at there are largely gains that would result from a sale of an interest, something like if we sold Sirius XM, given we have a very low tax basis on that we would pay corporate level taxes and then we'd have to distribute money to our shareholders and they would have to pay some level of taxes.

There is zero chance of that happenning. You know we're not going to pay that corporate level tax.
This statement probably refers to Liberty selling its entire interest in Sirius, and based on statements later in the interview, it probably doesn't mean that there is zero chance that Liberty will sell or distribute some of its Sirius shares.
Those that have been following Liberty and Sirius know that when the credit markets froze in early 2009, and Sirius was facing bankruptcy, Liberty stepped in and rescued Sirius. It loaned Sirius $530 million at 15% interest, simultaneously paying $12,500 to purchase preferred shares that could be converted into Sirius common stock representing 40% of the company. Subsequently, Liberty made open market purchases of Sirius on its way to taking a majority position in the company.
To get to majority, Liberty spent almost $1.66 billion purchasing nearly 706 million shares (an average price of $2.34 per share). It subsequently sold 136.6 million of those shares back to Sirius for $500 million during the share buyback, leaving Liberty with 569.2 million "high basis" shares. In the past, both Maffei and Malone have discussed getting their "bait back", and there is the real possibility that the other 569.2 million high basis shares could be sold. I had thought such a sale would be directly to Sirius rather than in the open market, and the fact that Liberty already sold a portion of those high basis shares supported this position. Also, the current price is within 10% of the prior sale price.
Investors may also find it interesting that Maffei discussed Malone's time horizon for holding an investment as "forever". With that long range view, the idea that the Liberty shares were trading trading at a discount to the underlying assets could be viewed as an opportunity. He suggested one way to take advantage of that discount would be to issue "an exchangeable"...
where we sold a security convertible into the underlying shares of Sirius XM and we bought back LSXM because it's trading at an 11, 12, 13 percent discount, depending on how you look at it.
He also noted that while Malone may consider investments as forever, Maffei indicated that a compromise of sorts had been reached where Maffei would extend his time horizon to 5-7 years. Liberty's initial investment took place in early 2009, and we have only recently passed the seventh anniversary of that initial transaction. It remains to be seen if Maffei and Malone will celebrate that anniversary with another exchange offer to take over the rest of Sirius
Disclosure: I am/we are long SIRI.
I wrote this article myself, and it expresses my own opinions. I am not receiving compensation for it (other than from Seeking Alpha). I have no business relationship with any company whose stock is mentioned in this article.
Additional disclosure: In addition to my long positions, I have January 2017 $4 covered calls written against a portion of my long positions. I may write additional covered calls against a majority of my long positions in Sirius XM at any time. I also continue to make frequent short term trades on large blocks of Sirius XM on a regular basis. I may close the current call positions, open new call positions or buy or sell large blocks of Sirius at any time. I do not hold any positions, nor do I have any current plans to open any positions, in any other company mentioned in this article.