I like the price on Starz (NASDAQ:STRZA) (NASDAQ:STRZB) so much that I bought a few shares. Reasons are 1) respectable FCF per share due to a large base of subscribers 2) optionality through an expanded and compelling pipeline of new shows, and 3) a deal-making owner in a content-hungry environment.
Last time I talked about Starz, my take, a conditional sell, worked out great or pretty bad depending on your time frame.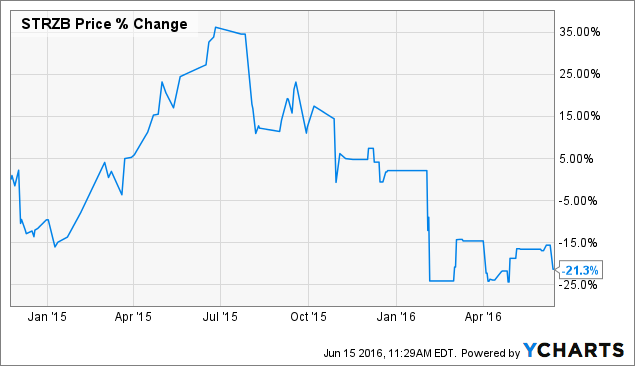 FCF Per Share
Starz has over 20 million subscribers. That subscriber base results in fairly "stable" cash flow. Well, maybe only stable in the sense of an original producing media company.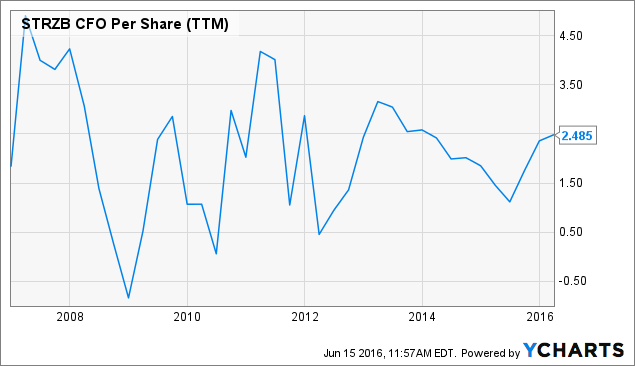 Regulated utility investors are likely not impressed. But what the stable cash flow does, it provides a baseline value. If the company doesn't completely screw up, it makes some money. Just by buying that stream of present and future cash flows at a reasonable multiple, we should do well. Starz now trades at about 10x FCF, and its average FCF multiple over the past three years has been around the 16x mark.
Of course, future earnings are much more important, but forward analyst guidance is quite favorable.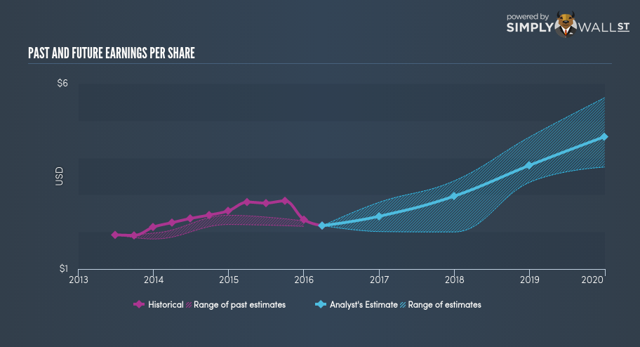 If the company only manages to hit the low of analyst estimates, the stock isn't really going to move much. Yet, if it hits the average or surprises to the upside, things are looking pretty good. It's interesting to note sell-side estimates have been consistently below actual earnings between 2013 and 2016.
Promising Pipeline Of Shows
Starz is headed by ex-HBO hit maker Chris Albrecht. Under his leadership, investments in original content are ramping up. I have to say so far this hasn't resulted in a smashing hit. That's good for us though because it is exactly why we can buy this company at a modest multiple justified by its subscriber base. The $250 million Starz throws at the production of original content is our "free" lottery ticket.
Steven Soderbergh is an executive producer on The Girlfriend Experience, which was only just launched in 2016. It doesn't impress on account of number of viewers, but it received some really positive critical reviews, like this one from Rotten Tomatoes:
The darkly fascinating (and utterly bingeworthy) The Girlfriend Experience powers past any shortcomings with a breakout performance by Riley Keough.
No matter the lack of success, I'm encouraged by the qualifier "darkly fascinating". That's exactly the type of original content with which Albrecht has scored in the past; Sopranos, Six Feet Under, The Wire and Entourage. It's also in vogue with consumers, think Game of Thrones and The Walking Dead. Some of the releases in the previous years didn't really have that edginess like Black Sails and Da Vinci's Demons although Magic City was a genuine gem. When originals are pushing viewers' boundaries, they up the hit potential.
Another upcoming release that fits this narrative very well is American Gods, based on the Neil Gaiman novel.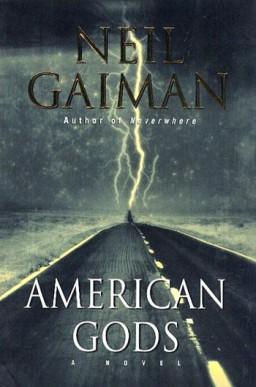 The novel already has a huge dedicated fan base (do I need to mention Game of Thrones and The Walking Dead again?), and it won a plethora of awards. It's been translated in 29 languages, which adds the potential for a true global blockbuster.
I would rather not bet a single dollar on any particular production turning into a hit, it's just so unpredictable. But I'm happy to have exposure to the upside here while being covered on the downside by Starz's cash flow generative subscriber base.
John Malone
John Malone is the controlling shareholder. Malone is an excellent capital allocator and prolific deal maker who works very hard to minimize taxes paid on investments. Cable Cowboy is a great read with lots of details on his modus operandi.
His and Chairman Greg Maffei's skills as capital allocators are reflected in the amount of stock bought back since the spin-off.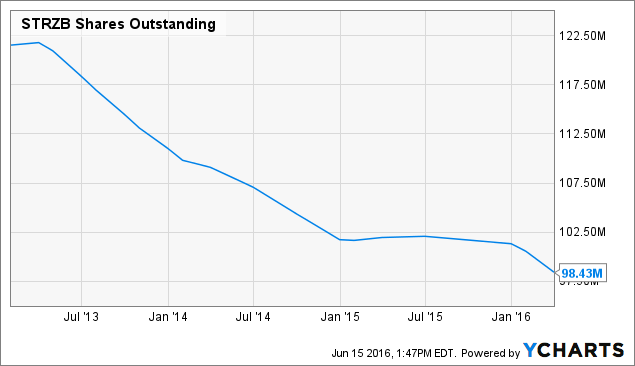 But they are also trying to find a willing buyer. Last year, there were serious rumors of Starz getting sold, but ultimately these died down. Perhaps Malone's selling price was too high? Given he has been buying back shares up to $40 per share, that's certainly possible. The market for content is consolidating fast though. DreamWorks Animation (NASDAQ:DWA), a long-time favorite of mine, got taken out, and there are rumors surrounding Netflix (NASDAQ:NFLX) and Lions Gate (LGF) all the time.
With Malone in control, I'm not worried about any dollars being wasted, and I know executives are interested to do a deal that is in interest of shareholders.
Disclosure: I am/we are long STRZB.
I wrote this article myself, and it expresses my own opinions. I am not receiving compensation for it (other than from Seeking Alpha). I have no business relationship with any company whose stock is mentioned in this article.