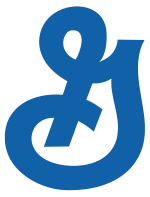 For investors seeking a stable source of dividend income, it is hard to top General Mills (NYSE:GIS). Founded in 1856 as the Minneapolis Milling Company, the present-day General Mills is a massive multinational consumer food company with a market capitalization of $38.53 billion and a huge portfolio of over 100 branded products.
General Mills' size, international presence, and diversified brand portfolio are the keys to its success and its longevity. The figures bear this out: for the 2015 fiscal year, General Mills reported $17.6 billion in net sales. $10.5 billion of these net sales were from US retail, $5.1 billion came from international sales, and the remaining $2 billion came from convenience stores and food service.

The firm has been profitable for more than a century, and this is reflected in its dividend payout history. General Mills has been able to pay its shareholders dividends without interruption and without reduction for 116 years. That the firm has been so consistent in rewarding shareholders in good times and bad for so long speaks to its stability and profitability. Even within the slow-changing consumer goods sector, General Mills' performance is remarkable.
That said, no stock should be bought at any price, and if a stock is overvalued when you buy it, you end up locking in a lower yield than would be the case if you bought it at fair value. This leads to lower total return and, as a consequence, greater risk. And at present, excellent though it is, General Mills is overvalued.
The stock is currently trading in the mid-$60 range at a price-to-earnings ratio of 26.42, offering a dividend yield of 2.84%. The P/E ratio is significantly higher than the market average of 19.4, and the dividend yield is lower than the 3%+ yield that General Mills has historically provided.
As to fair value, given that earnings per share (trailing twelve months) was $2.46, and that the projected five-year EPS growth rate is 5.42% (leveling off to 6% thereafter), and using an 11% discount rate (the stock market average), I calculate fair value at $50.86. Therefore, General Mills is currently 28% overvalued at present.
Anyone currently holding General Mills in their portfolio should by all means continue to do so, as it will remain a reliable source of dividend income for many years to come. For prospective investors, I would wait for a significant pullback on the stock before parking any money here. However, I do recommend keeping General Mills on your watchlist, as it is definitely a classic defensive stock that should be a part of any serious long-term investors' portfolio. Just not at its current price.
Disclaimer: I am not a financial professional and accept no responsibility for any investment decision a reader makes. This article is presented for information purposes only. Furthermore, the figures presented in this article are the product of the author's own research, and may differ from those of other analysts. Always do your own due diligence when looking into investment opportunities.
Disclosure: I/we have no positions in any stocks mentioned, and no plans to initiate any positions within the next 72 hours.
I wrote this article myself, and it expresses my own opinions. I am not receiving compensation for it (other than from Seeking Alpha). I have no business relationship with any company whose stock is mentioned in this article.