Last Time Out
In our June 9th missive The Force Awakens?, with a modified and humorous 90 second Star Wars theme intro crawl video, we provided a glimpse at the MSM's dubious twist on macro news. Today, we follow up on several popular memes where things may not be as they seem...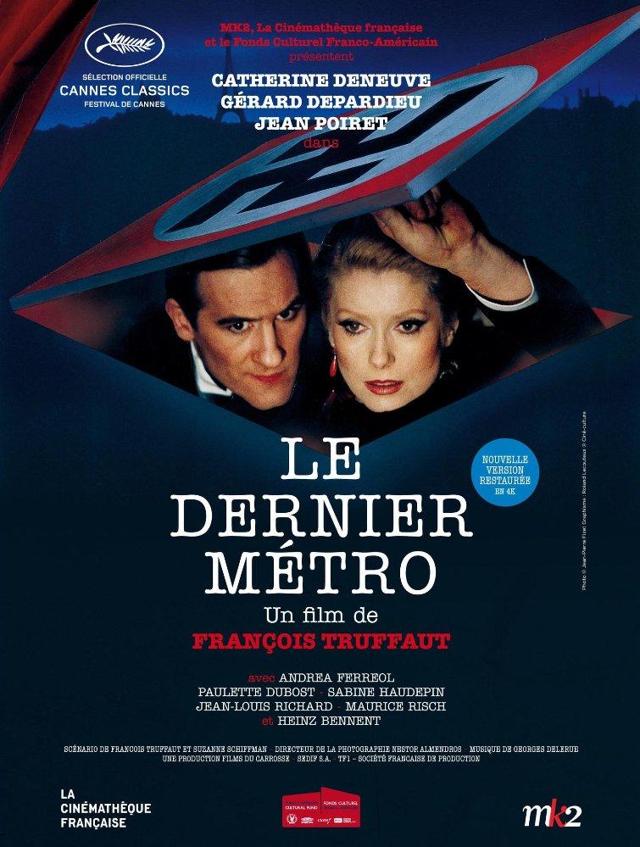 The Last Metro
This French masterpiece was one of Truffaut's last three films, just prior to an unfortunate death from brain cancer at the young age of 52. In Nazi occupied Paris, an actress married to a Jewish theater owner must keep him hidden from the Nazis while doing both of their jobs. The film demonstrates resistance through culture in a story about surviving censorship, antisemitism and material shortages during war time occupation.
Truffaut succeeds in taking the camera backstage in a theater, evoking the climate of the Nazi occupation of France, and giving Catherine Deneuve the role of a responsible woman. With a thought provoking ending that confused many, even those who speak French, this is one of our all time favorites.
Witnessed by Truffaut's triumph in 1981, as the film won ten Césars for: best film, best actor (Depardieu), best actress (Deneuve), best cinematography, best director (Truffaut), best editing, best music, best production design, best sound and best writing. It also received Best Foreign Film nominations in the Academy Awards and Golden Globes.
Goldman (NYSE:GS) Stinks?
Revenue last quarter was $6.34B; weakest since Q4 2011 and you have to go back to 2004 to find a lower start-of-year total $5.93B.
2016 Q1 Yoy revenue from: investment banking -23%; financial advisory -20%; investment mgmt -15%; underwriting -27%; equity underwriting -66%; trading - 37% (last year +46%); debt, currency and commodities (FICC) trading -47% (last year +10%); investments in private and public equities -95%.
Yoy stock price -31%; headcount +6%; employee pay and benefits -40%, aw those poor bankers and finally, drum roll please... NET EARNINGS -60% and OVERALL REVENUE -40%.
On this scintillating news (April 19th, 2016) all commercial banks stocks were up and GS +2%, HOORAY!! Since that day -10% OUCH!!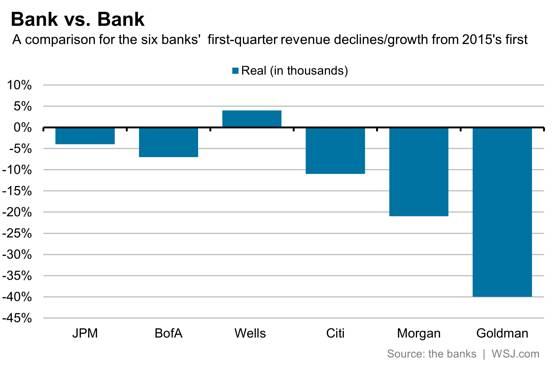 Above note, what a nasty looking chart, the top six banks Yoy Q1 - The really good news? Since banks typically generate at least 33% of their annual revenue during Q1, it is typically the strongest for investment banks. Oh boy!
Brexit Spooking The Herd?
On May 15th in The 5:15? we warned about potential disturbances around June 21st and the week prior to quadruple witching.
"The Brexit vote next Thursday is such a big deal - one country, one Democracy on this planet - our closest cousins, in fact, is putting their foot down and saying "we don't know if things will be better or worse but we do know that what we have sucks - so we're voting to change." Obama was elected on the "Change" platform but, as evidenced by the poll above, nothing has changed - we need something more drastic than a new President." - Philip Davis - Philstockworld
Our good friend also commented:
"The reality is that nothing will happen on June 24th anyway. The Brexit vote is to initiate a UK action that will give 2 YEARS' notice to the EU that they plan to leave the union. There will then be at least 6 months of negotiations regarding the terms of the withdrawal, including drawing up trade agreements between the UK and remaining members. That's all a big nothing."
In the context of current market action, Mr. Davis is spot on on both counts. Looking towards future market uncertainty or potential volatility, another one of our favorites commented:
"So even if the ruling classes pull out the stops to keep the UK in the EU, it's going to be a fraught, messy process. The past precedent show that with smaller countries, with less central issues at play, in times of much lower political stress, the effort still took over a year. That is an eternity in financial time. While a Brexit would be a seismic event, a protracted effort to reverse a Leave vote would be an ongoing source of uncertainty and hence volatility." - Yves Smith at Naked Capitalism
Yet the MSM parrots that Brexit is currently spooking the markets when nothing could be further from the truth. We shall elaborate in our Natterings... on May 31st, Memorial Day, we Nattered again and noted the following to some friends:
Earlier NKY and DAX to the upside. RMB peg went to lowest since Q1 2011, Bitcoin spiked to 520 signalling capital outflows. Nobody knows if China has rolled over their forward dollar swaps since Jan. In order to do so they need more "dollars" to kick that can forward. The PBOC could sell RMB into the market to compensate for their state banks borrowing Yen to buy needed "dollars". USD and RMB wash out negative, while JPY rises and JGB yields fall further negative.

For RMB/"dollar" liquidity indications, keep an eye on overnight fixing rates for offshore HIBOR (corresponding drop from 1.99 to 1.6) and onshore SHIBOR (steady 2.0). June 21st is the mid year low point for monetary flows (up from there till late year). I'm gettin a whiff of something in the air between now and June options expiration or week prior.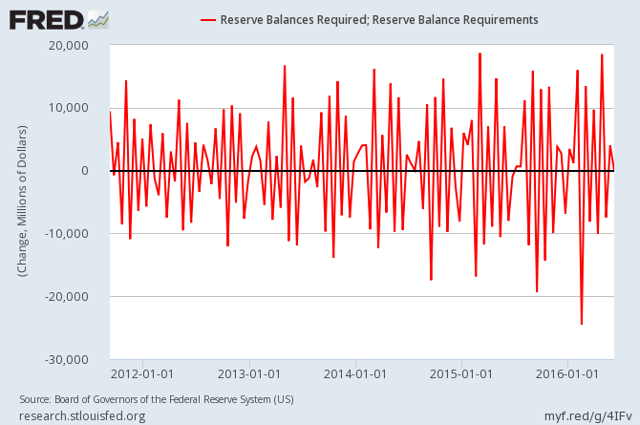 That advice and the chart above was our Memorial Day gift to the many who choose the path of enlightenment vs remaining in ignorant bliss. vis. not paying heed, or worse yet, using the ignore button like an ignoramus.
Safe Haven Yen?
A June 14th recap since our May 15th and 31st posts... Hibor spiked and trended up, two days ago Bitcoin spiked to another high over 700, while the yen dollar carry traders went into hyperdrive taking the yen from 110 to 106 and a multi month high vs. multiple currencies, in particular, KING DOLLAR. All clear signs of "dollar" liquidity issues emanating from China and shadow banking market makers.
After the yen spike, while eating some more of their parrot food, the MSM squawked, "the safe haven of Japan's Yen". Again, nothing could be further from the truth as that sinking Keiretsu ship is a shell of its former self and snapshot of our potentially grim future.
While the Japanese government has been successful in boosting the labor participation rate thanks to more women joining the labor market, the improved corporate margins of Japanese companies have not lead to either wage growth, incomes and consumption despite the repeated calls from the government. The big winners once again have been the shareholders through increased returns in the form of higher dividends. In similar fashion to the Fed and the ECB, the money has been flowing "uphill," rather than "downhill" to the real economy due to the lack of "wage growth." - The Road To Nowhere, Martin at Macronomics
Spot on, no safe haven in sight there, as the low cost of yen loan funds (you get paid to borrow with NIRP) to raise much needed "dollars" in forward swaps is the only reason yen are getting parked in JGB's on the back end of the carry, lowering the yen float. Proving it's all about "dollar" ill-liquidity during a seasonal ebb in monetary flows, on June 21st. Those rascally rabbit monetary flows, Swiss bankers set their watches to them.
Today?
This AM June 16th, here is the reality taking shape... With seasonal monetary flows at their mid year ebb (not enough "dollars" to go around), the yen dollar carry traders are busy trying to generate "dollar" liquidity, evidenced by JPY/USD now at 104 from 110 as opposed to when we Nattered two days ago 106 from 110.
Assisting the NKY and global asset sell-off, quarterly witching with the expiration of $1T in SP500 options, 66% are puts. Those net long on the puts probably held them, forming a substantial stop loss order under the market. As the indices fell below 2100, those short on the puts were forced to sell spot futures to hedge, which exacerbated the sell-off.
All the activity above enhances the forming of margin calls on collateral chains in a thinly traded market, lacking depth and the aforementioned "dollar" liquidity. vis. things could easily snowball, evidenced by this last weeks activity and -3% NKY today. IMHO, SP500 2050 would probably be defended at all costs.
Near Term?
"May is the top in hydrocarbons. And the best speculative (opportunist) play this year is to sell commodities at Nov month-end (has the makings of a short precipitous fall in spite of the traditional seasonal upswing). Dec could mark a temporary end to the disinflationary cycle." - Salmo Trutta
Our mentor may have called the top in hydrocarbons. However, I must reserve judgement on the remainder until late Q3. The near term bounce in Yoy RR (reserves required) on May 2nd (April 2nd with the lag) could reverse, which has been witnessed repeatedly in years past. With additional inertia, due to weaker Yoy GDP, coming into the year end seasonal downturn (largest of the year) may be as precipitous if not greater than last year. TBD in Q4.
Year End Sandwich?
Given that this is an ELECTION year with a lame duck, I see no upside impetus on the horizon, what is going to change? The econometrics and MSM are likely to have a "Happy Days" meme. Whoever gets elected, its a let down and defensive positions will be assumed in advance circa last week Q3. If Trump gets elected, there may be some additional post election defensive jockeying about of portfolio positions on a global basis.
As Larry Summers wrote, there are idiots, look around. What do we see? With guaranteed policy status quo until Jan 20th, 2017, greater potential for downside. At the first level: Fed clucking raise to goose, if they raise at all, things will be that much worse due to China forward dollar swaps and yen dollar carry trade. Market valuation is at all time highs, yet GAAP EPS falling, PE rising, and due to forced fund manager buying the indexed fund bubble is ever growing, as Nattered about in Platform Value: The Fall?
Stack on a second level with student, automotive, consumer, energy and EM debt defaults which are just starting to snowball. Finish the tramezzini with Puerto Rico, Greece, Venezuela, Brazil, Portugal, Italy, Brexit and a veritable plethora of outlier events which abound and could give additional gravitas to any downside inertia.
That's one hell of a Dagwood to chew on and caution in it's consumption is advised. Much like Brexit, safe haven in yen, other MSM memes, and the surprise ending in our film du jour, despite appearances, the reality of things may not be quite what they seem. Possibly making it quite imperative to be in the know, vis. catch "The Last Metro" out of town, to avoid getting stuck just before "curfew" hits, with no where to hide and no way out. Food for thought.
Would like to thank you folks fer kindly droppin' in. You're all invited back again to this locality. To have a heapin' helpin' of Nattering hospitality. Naybob that is. Set a spell, take your shoes off. Y'all come back now, y'hear!
This is our 104th in a series of thematically related missives which will attempt to identify the macroeconomic forces with potential to adversely effect capital, commodity, equity, bond and asset markets.
I wish to dedicate this missive to one of my mentors, Salmo Trutta, who is a prolific commenter on SA. Without Salmo's tutelage, and insistence on not masticating and spoon-feeding the baby ducks, as in learning the hard way by doing the leg work and earning it, this missive would not have been possible. To you "Proximo"... "win the crowd and win your freedom" - Spaniard.
Disclaimer
Investing is an inherently risky activity, and investors must always be prepared to potentially lose some or all of an investment's value. Past performance is, of course, no guarantee of future results.
Before investing, investors should consider carefully the investment objectives, risks, charges and expenses of an investment vehicle. This and other important information is contained in the prospectus and summary prospectus, which can be obtained from the principal or a financial advisor. Prospective investors should read the prospectus carefully before investing.
Market Plays
As for how all of the above ties into the potential and partial list of market plays below... the market as a whole could be influenced, and this could tie into any list of investments or assets. Those listed below happen to influence the indices more than most.
There are many macroeconomic cross sector and market asset correlations involved that affect your investments. Economic conditions, the eurodollar, global dollar debt and monetary policy all influence the valuation of the above and market plays below, via King Dollar's value, credit spreads, swap spread pricing, market making, liquidity, monetary supply and velocity, just to name a few. For a complete missive series listing covering those subject and more,click here.
The potential global economic developments discussed in this missive could affect numerous capital and asset markets, sectors, indexes, commodities, forex, bonds, mutual funds, ETFs and stocks.
A List of 17 Potential Market Plays (Long or Short?): Apple Computer (NASDAQ:AAPL); Google (NASDAQ:GOOG); Facebook (NASDAQ:FB); Microsoft (NASDAQ:MSFT); Citigroup (NYSE:C); General Electric (NYSE:GE); Cisco (NASDAQ:CSCO); Bank of America (NYSE:BAC); Amazon (NASDAQ:AMZN); Tesla (NASDAQ:TSLA); SP 500 Trust ETF (NYSEARCA:SPY); Ford (NYSE:); Starbucks (NASDAQ:SBUX); Intel (NASDAQ:INTC); ATT (NYSE:T); IBM (NYSE:IBM); Exxon Mobil (NYSE:XOM).
Disclosure: I/we have no positions in any stocks mentioned, and no plans to initiate any positions within the next 72 hours.
I wrote this article myself, and it expresses my own opinions. I am not receiving compensation for it (other than from Seeking Alpha). I have no business relationship with any company whose stock is mentioned in this article.