While the world discussed the biggest tech acquisition in history with Microsoft (NASDAQ:MSFT) acquiring LinkedIn (NYSE:LNKD) for $26.2 billion, I chose to focus on a more discreet announcement MSFT made on Monday.
MSFT's two fastest growing hardware products are the Surface and Xbox. While the Surface is constantly touted as a revolutionary device stealing market share from the dying iPad, investors seem to often ignore MSFT's gaming console despite its continued strong growth. Xbox Live MAUs grew 28% in Q1, 30% in Q2 and 26% in Q3. Xbox Live MAUs now stand at 46 million. This is not an insignificant revenue driver for the company. In Q4 last year, Xbox platform revenue grew $86 million while Xbox Live transactions revenue grew $205 million.
It is only natural, though, that investors largely ignored MSFT unveiling the newest member of the Xbox One family at E3 on Monday. This new console, dubbed the Xbox One S, provides gamers with a much better gaming experience than its predecessor and undoubtedly puts Xbox back on top of the Xbox-PlayStation battle. The new Xbox will support up to 2 TB of memory for $349 and has the ability to play 4k video, Blu-ray, and Ultra-HD games. It will be 40% smaller (size efficient) and will have a controller with enhanced battery life, a Bluetooth headset and a console-integrated power supply. Despite the advances in Xbox One S from the Xbox One, this lead over PlayStation will likely be short-lived as Sony (NYSE:SNE) plans on releasing a 4K gaming platform later this holiday season.
My bullishness, though, derives from MSFT's planned release for holiday 2017 of "Xbox Project Scorpio." This console will offer the most enhanced gaming experience yet and likely accelerate Xbox revenue growth. The new console will offer 4K gaming, 6 Teraflops of computing power, a much higher frame rate and integration with the Oculus Rift through 4K VR gaming. The exciting part here is that MSFT is creating a single platform that can do what two Sony consoles can do. Consolidation of compatibility should undoubtedly prove to be a competitive advantage for Xbox.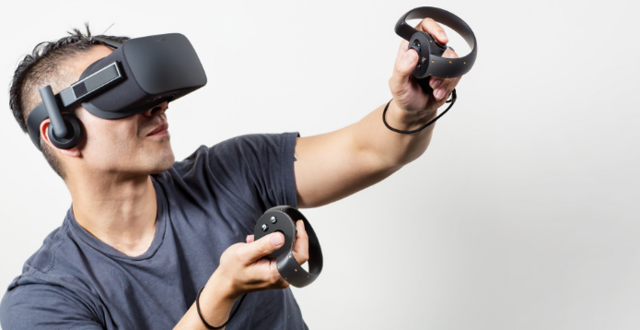 More importantly, the platform will be highly integrative, and this is a key differentiating quality for Xbox from PlayStation. The console will be compatible with both the Xbox One, One S and Windows 10 PC gaming:
Xbox gamers could only play with Xbox and PC players as Microsoft was restricting access to the multiplayer component. Microsoft just announced that game developers can now create cross-platform multiplayer modes that work with other consoles and operating systems.
This unification of the gaming community to create an integrative, cross-platform gaming experience will generate secular tailwinds in the gaming market at large.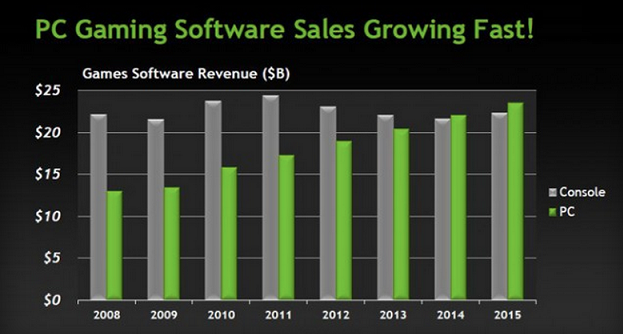 PC gaming, which is cheaper on a per game basis than console games, has been growing at a much quicker rate than the rather flat console gaming market. Morphing the two markets will reinvigorate growth in the gaming markets that will likely persist for several console generations. Basically, MSFT is just about to open the door to significant opportunity in the gaming market with VR, 4K and Windows 10 integration.
MSFT has already dabbled with this integration with the Xbox One. According to management on the Q3 conference call, bringing Xbox One titles to the Windows Store helped grow gaming hours on Windows 10 by 50% in Q3. Recently, MSFT also made it so universal Windows app run on Xbox One, making it easier to build applications and games that work across devices.
Notably, PlayStation has made quite minimal attempts at integration with PC gaming or Xbox. Sony seems rather uninterested in creating a cross-platform gaming experience. Why? Likely because there exists little financial incentive to open up its network to cross-play. The PS4 outsells the Xbox One, so while MSFT needs to enhance its platform, Sony is rather content with its position atop the console gaming market.
The problem with being content is that technology trends and leads are constantly changing. I like Xbox leading the charge here, as I think first-mover advantage in network cross-play is a tangible and critical advantage in this consolidating market. I also like MSFT leveraging its Xbox Live user base to increase Windows 10 engagement.
Looking forward, I expect Xbox to become a more significant revenue driver for the company as the platform differentiates itself from PlayStation by offering a more integrative, enhanced gaming experience.
Disclosure: I/we have no positions in any stocks mentioned, and no plans to initiate any positions within the next 72 hours.
I wrote this article myself, and it expresses my own opinions. I am not receiving compensation for it (other than from Seeking Alpha). I have no business relationship with any company whose stock is mentioned in this article.