In this article, I would analyze America's market for residential construction and its prospects going forward. It is worth noting that I have used the data of publicly traded home builders as a proxy to understand the trends in the housing sector.
U.S. residential construction sector has registered a steady upward growth in the last seven years, however, there were few dips that were recovered in the following year. The below graph depicts the upward growth momentum in the past several years.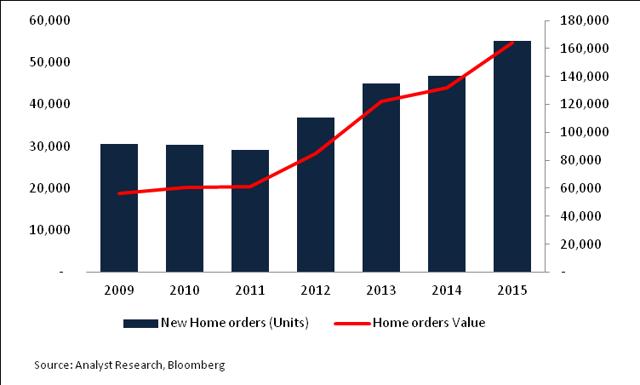 The housing market is further consolidating itself on the backdrop of falling cancellation rate and the consistent ascend in the average price per unit. Moreover, declining inventory levels at an increasing rate in the existing home market since the start of 2015 have further strengthen the case of rising home prices.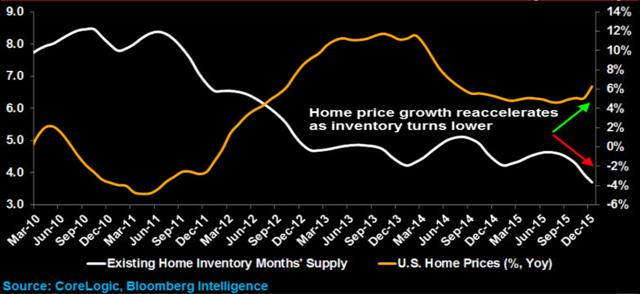 Additionally, current inventory levels for the existing home market are equivalent of ~3.7 months of supply, which is at its lowest since recession. This indicates growing demand of existing houses with lower inventory levels as 6 months of inventory level shows a balance market. However, as far as market for new houses is concerned, the months' supply of new homes is currently 5.8 months vs. 4 months in the resale market.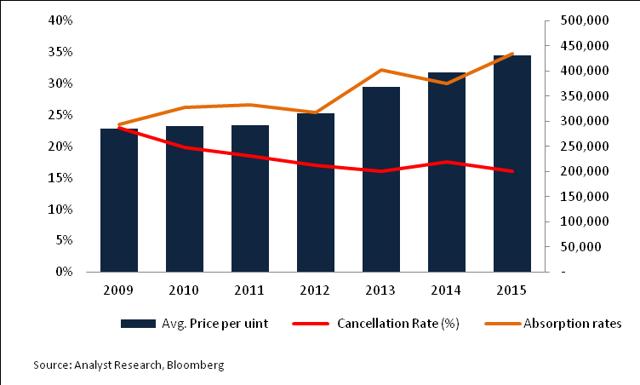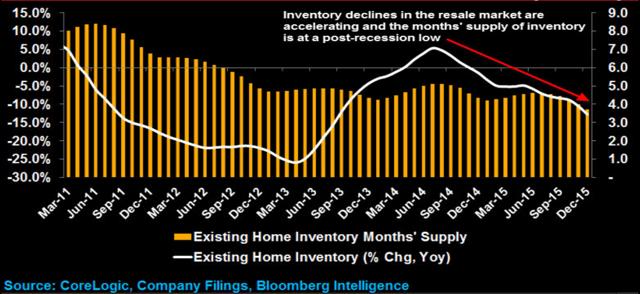 Further, in the states such as Houston, where new housing orders contracted owing to oil-induced slowdown, I expect a rebound or at least an arrest in the decline, primarily due to consolidation of oil prices around $50 per barrel. The house building companies that would potentially benefit from the potential rebound in Houston housing market are LGI Homes (NASDAQ:LGIH), Taylor Morrison (NYSE:TMHC) and Hovnanian (NYSE:HOV) respectively.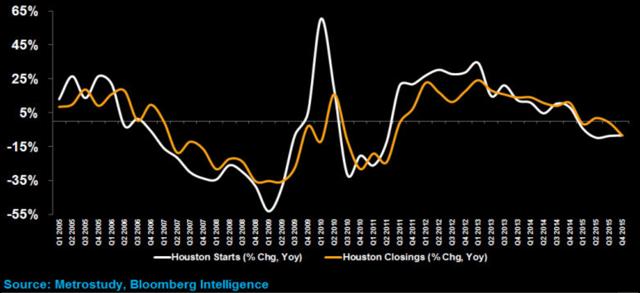 In conclusion, positive backlog conversion rates coupled with upsurge in new home closings have resulted in rising demand of private residential construction. Thus, it bodes well for home builders such as Taylor Morrison, Meritage (NYSE:MTH), Home Depot (NYSE:HD), M.D.C. (NYSE:MDC), KB Home (NYSE:KBH), WCI Communities (NYSE:WCIC), LGI Homes and M/I Homes (NYSE:MHO).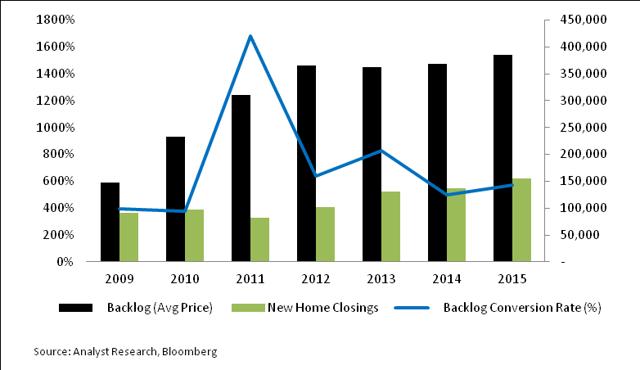 Disclosure: I/we have no positions in any stocks mentioned, and no plans to initiate any positions within the next 72 hours.
I wrote this article myself, and it expresses my own opinions. I am not receiving compensation for it (other than from Seeking Alpha). I have no business relationship with any company whose stock is mentioned in this article.