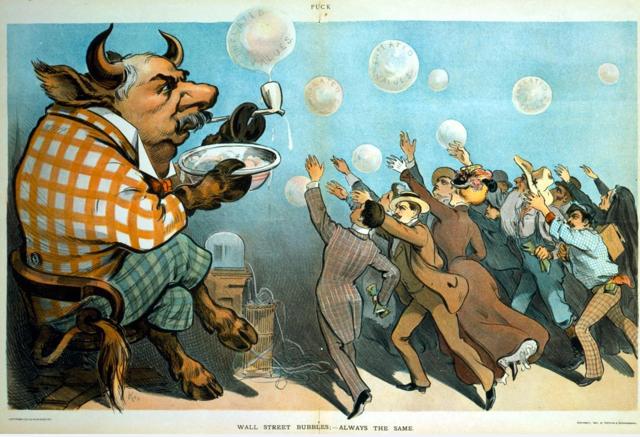 Central Bank buying of bonds artificially depresses their yields. Bad for investors relying on market signals!
LOW RATES HINDER GROWTH

A month ago we wrote some heresy about how low interest rates actually hinder growth. Faced with getting nothing on their savings, especially older people have to save more just to make ends meet. So, by saving more, they consume less. Traditionally, consumption accounts for about three quarters of GDP, so you can see its importance. Take it away, and you dent growth seriously.

LOW RATES ALSO DISTORT GROWTH

Next to killing consumption, low rates mean that the money is not placed where the market says that it should be placed. This is particularly true of artificially cheap money supporting zombie leeches (see point 3 below), distorting market ratings (point 4), create asset bubbles (point 5) and kill the commercial incentive to lend (point 6).

LOW RATES KEEP ZOMBIES ALIVE

As we suggested in the said piece a month ago, "The other drawback of low rates is that the wrong companies are kept alive. These zombie leeches suck blood (i.e. credit) from those younger, vibrant companies really needing the money." China's state-owned enterprises have to be the most vivid example of such "zombie leeches."

LOW RATES KILL THE MARKET'S RATINGS

When a Central Bank buys a bond, it drives up its price, thereby depressing its yield. In the Financial Times (FT) of 15th June, we were greeted by a trenchant op-ed written by SocGen's (OTCPK:SCGLF) chief economist Michala Marcussen. She writes that when the government buys sovereign bonds in its Quantitative Easing (QE) programme, the risk-free rate (i.e. yield) is falsified - it is artificially depressed. And when it buys corporates, I suggest that QE depresses the true market yield of bonds, thus giving the impression that all is well in the said corporate (The ECB began buying investment-grade rated corporate bonds just last Wednesday, 8th June. The ECB buys about 12 per cent of a day's trades in these corporate bonds.).

LOW RATES LEAD TO ASSET BUBBLES

When the government artificially depresses rates, all benchmarks which the market has established go out the window. So on what basis can investors decide whether an asset is cheap or dear? In relation to which benchmark? One possibility is that the herd deems an asset very cheap relative to its artificially-depressed benchmark, the upshot being that an asset bubble gets created.

LOW RATES KILL LENDING, TOO

Finally, she points out that low rates kill lending as banks' margins wilt, so why incur the risk of lending more money when you are not being rewarded for your credit risk? Have you seen what a disaster we have had with the prices of banking shares over the past year?

INVESTMENT IMPLICATIONS

Nothing to add to the aforementioned piece we wrote on this a month ago, except: just avoid banks (change of view)!