Apple's (NASDAQ:AAPL) regulatory risk in China cannot be underestimated. Beijing's decision to halt the sale of iPhone 6 and 6 Plus models is a clear indication that regulatory policies will continue to favor domestic Chinese smartphone makers and prevent Apple from becoming a dominant player in the country. While China provides Apple one of its most attractive growth prospects, regulatory risk will remain an overhang on the stock. Unless Apple can compromise with the regulators, I believe the company's sales outlook and potential will be severely handicapped.
On the other hand, this could potentially be an opportunity for Apple to innovate. As I mentioned in my bear thesis (see - Apple: The Party Is Over; Initiating With A Bearish View ), Apple faces a flattening innovation curve in which the company is losing its hardware and software advantage relative to high-end Android devices and/or Android software. By staying ahead of the curve in smartphone design, Apple can certainly have plenty of runway in China. Additionally, regulatory risk on the hardware could also be an opportunity for Apple to unbundle its ecosystem and focus on driving its software/services in the country. This is where Apple has a distinct advantage and cannot be easily mimicked or regulated (unless Apple clearly violates country restrictions over sensitive subjects such as Tibet, Tiananmen, etc. - a scenario I do not believe will materialize). That said, I remain cautious on Apple and its China prospects. Worth noting that I am the only author who has voiced concerns on Apple's growth outlook in China due to regulatory risk (see - Apple Earnings: Ecosystem Contraction Playing Out; Regulatory Risk Looms In China). Bottom line, investors should not underestimate the regulatory risk on Apple in China.
At the center of the issue is that the Beijing intellectual property regulators have concluded that the design of iPhone 6 and iPhone 6 Plus infringed on a design held by the Shenzhen smartphone maker 100C (see image below, courtesy of Engadget China). As such, the Beijing intellectual property office has ordered Apple to stop the sales of the 6 and the 6Plus in the city. A few things worth noting: First, the sales restriction seems to be limited to just Beijing at the moment, but I caution that given the fact that it is the Beijing IP regulators (which holds considerably more influence on other IP regulators), other cities may follow. Second, Apple rationalized that retailers have stopped selling the 6 and the 6 Plus models, but instead are focusing on the 6S and the 6S Plus models. Given that there are minimal design differences between the 6 and the 6S models, there is a chance the sales restriction may be applied to the current new models.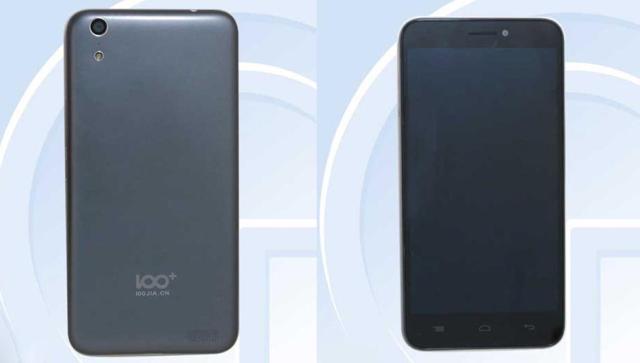 What impact might this have on Apple sales in China? Difficult to gauge but certainly a negative to the stock and highlights the regulatory risk Apple faces in the country. The varying media coverage has caused additional confusion with Chinese media and the WSJ saying Beijing has issued the sales restriction to CNBC stating that it's business as usual for Apple in China.
Regardless, I believe regulatory risk is certainly an issue for Apple in China, and there are two ways for the company to address/counter this to remain competitive in the country.
First, Apple should address the hardware differences by staying ahead of the design curve. However, given that smartphone hardware shares many similarities nowadays, this may be harder to achieve than expected unless the upcoming iPhone model is truly revolutionary.
Second, Apple could aggressively push its software/services in the country by unbundling its ecosystem. In my view, this is more achievable and less likely to be mimicked by the Chinese rivals. I note that Apple already provides services such as Apple Music, iTunes Movies and iBooks in China and unbundling its services is an inevitable move to drive non-iPhone sales when the company is faced with a maturing smartphone market. Apple's roll out of Music, iTunes Movies and iBooks is a clear example of this move, particularly with Apple Music, which will be available for Android. This is designed to drive penetration of Apple's services in non-iPhone devices, adding to the growth of the Apple ecosystem.
Besides music, payments are another area where Apple has expanded aggressively and faces lower regulatory risk than the hardware. Mass commercialization of Apple Pay will be particularly necessary given that Apple is competing against Alibaba (NYSE:BABA) and Tencent (OTCPK:TCEHY), who dominate 90% of China's mobile payment market (see - Apple: Will China Be A Game-Changer For Apple Pay?). Apple could introduce an Apple Pay app for Android to drive payment penetration in non-iPhone devices. The integration of merchant services such as movie/entertainment, food delivery, travel booking and so forth is a logical step given how advanced BABA's Alipay has become (see - Alibaba: Setting An Example In Mobile Payments).
Ultimately, I see Apple unbundling other services such as iTunes, Movies and Apple Pay to drive adoption of its services in China, given the higher regulatory risk associated with hardware and the competitive advantage Apple has in its software/services. Additionally, I believe Apple's long-term pricing power in the iPhone is unsustainable, given commoditization of the premium smartphone that could be a key headwind for Apple ten years out.
Disclosure: I/we have no positions in any stocks mentioned, and no plans to initiate any positions within the next 72 hours.
I wrote this article myself, and it expresses my own opinions. I am not receiving compensation for it (other than from Seeking Alpha). I have no business relationship with any company whose stock is mentioned in this article.