Over the last several weeks, despite natural gas prices rocketing higher, rig counts barely moved.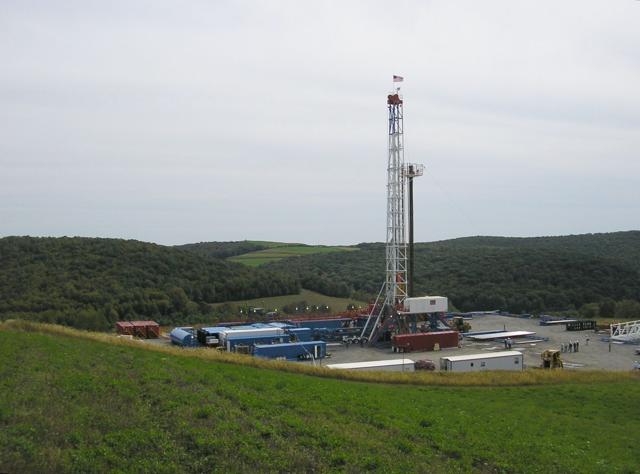 Source: Precision Filtration.
Baker Hughes (BHI) reported that gas rigs only went up by 1 over the last week. Canada saw gas rigs rise by 4, bringing the total to 69 rigs. U.S. production continues to decrease, led by declines in the Northeast and Midwest. The severity of the decline remains mild, and week-over-week U.S. gas production declines have slowed considerably over the last week. Average production, however, was lower for the week.
The key to keeping storage levels below 4 Tcf is for U.S. gas production to decline to about 68 to 68.5 Bcf/d. The rise in prices might put a stop to that, which would force us to reassess our calculation of the end-of-injection storage figures.
As we wrote in our weekly natural gas storage report, we should start to see much lower injections for the next three weeks. However, injections for the rest of the summer will also need to remain low for our projection to hit. We also need cooperative weather along with declining U.S. gas production. NOAA updated the 8- to 14-day outlook today, and this is what it looks like: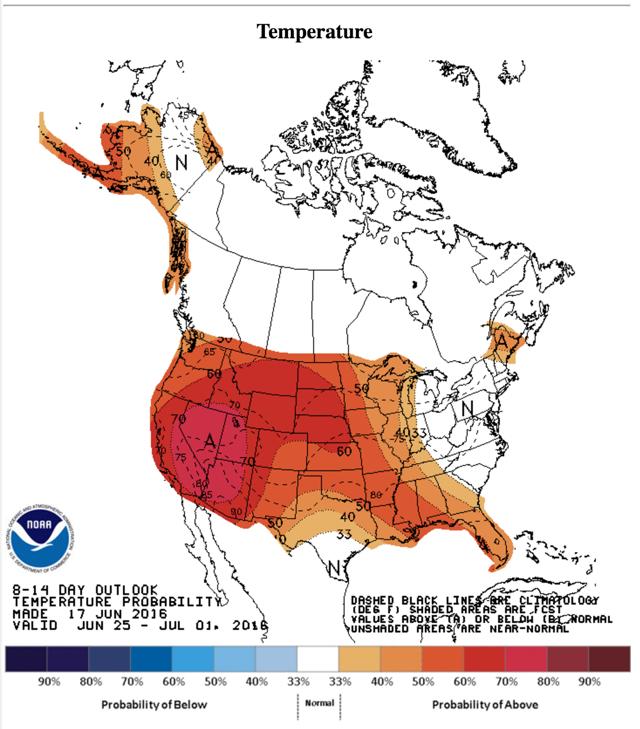 The heat looks to be creeping back in to finish off June. July estimates are still being tallied, and we aren't seeing much of a divergence so far from the original "hot July" forecasts.
Elsewhere, Mexican gas exports are starting to rise.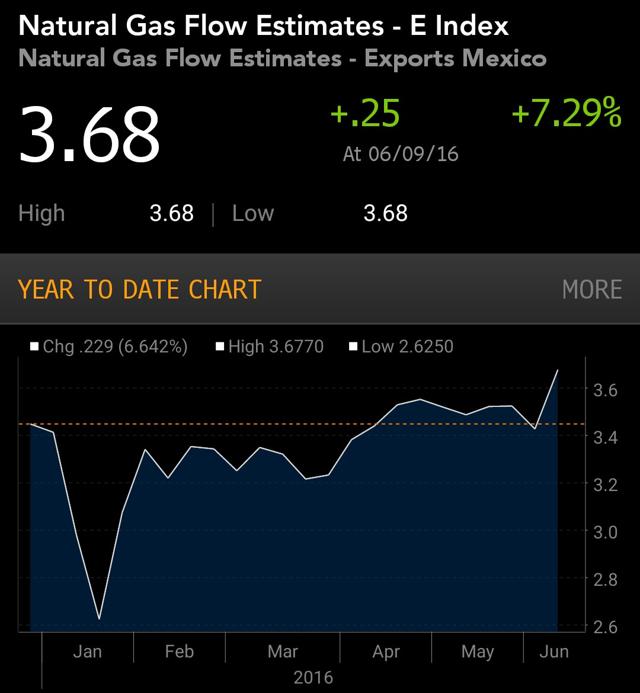 We expect this to go over 4 Bcf/d by the middle of July.
Cheniere's (NYSEMKT:LNG) Train 2 is still on schedule, which would bring on an additional 0.6 Bcf/d of demand. Coal production continues to tank, and we don't think utilities will go back to using coal even in light of gas prices going above $3/MMBtu. We plan to write a separate article on this subject.
Overall, natural gas drilling activity remains absent, and we think that's a positive for the fundamentals. However, we do need to start seeing production declines to the 68 Bcf/d area. If this happened, we are very confident that end-of-injection storage figures will come in below 4 Tcf.
Even if gas storage ends above 4 Tcf, we should anticipate a much colder winter in the presence of La Nina. The demand fluctuation in a very cold winter could be as much as 10 Bcf/d. So be prepared for a cold winter, because we might get a monster this year.
As always, if you enjoy our natural gas (NYSEARCA:UNG) daily, please click on the "Follow" button above and read our other energy write-ups. We also have a premium service tailored to investors looking to how we are thinking about positioning and real-time trade alerts. You can view our delayed 1-month portfolio update here . We hope to see you join the HFI community.
Disclosure: I/we have no positions in any stocks mentioned, and no plans to initiate any positions within the next 72 hours.
I wrote this article myself, and it expresses my own opinions. I am not receiving compensation for it (other than from Seeking Alpha). I have no business relationship with any company whose stock is mentioned in this article.