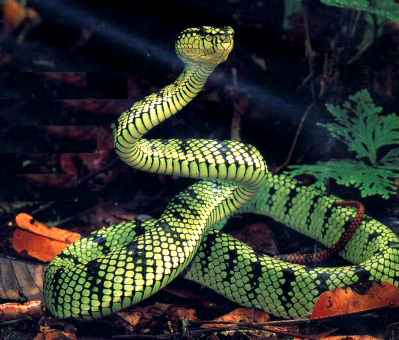 The latest weekly rig count data produced by Baker Hughes (NYSE: BHI) showed the third straight increase in active North American drilling rigs. The relatively higher price of oil has producers in both the U.S. and Canada expanding operations in June. But that is precisely what Saudi Arabia has been sacrificing to stop via its continued stubborn production at lower price points, and so increased U.S. investment activity could lead Saudi Arabia to boost production soon. The ripples of such an action might be big, but only if other energy sector dynamics matter less. So next week, if oil prices recover as I expect post the U.K. referendum (on a remain vote), beware we could still get snakebit.
It took a while for oil prices to rediscover $50 a barrel, the mark where North American drillers are said to invest in production. In June, we got there, with West Texas Intermediate (NYSE:WTI) futures breaking the threshold finally, marking important recovery from the mid-$20s in February. As a result of getting there, rig counts have risen three weeks in a row across North America.
This Friday, Baker Hughes reported the weekly rig count increased by 14 in North America, with four newly active rigs in Canada and 10 rigs in the U.S., one of which was a natural gas rig. Nine more rigs were added internationally, and one in the Gulf of Mexico. The additional rigs in the U.S. were mostly added in Texas (13) and all were land based, where the cost of production is lower.
Now, the U.S. rig count is down 433 versus last year, just to put things into proper perspective. So getting excited about an increase of 10 rigs this week may be a bit premature. That is especially true given last week's pressure against oil prices, as the market worries about the global economic ramifications of the U.K. referendum and possible exit of the U.K. from the European Union or Brexit. As a result, WTI Crude Futures closed the week at a price of about $48, down sharply from their recent peak. Still, WTI gained by a dollar and change on Friday as Brexit concerns were somewhat allayed. Though, with Brexit risk still weighing next week, pressure figures to revive against oil. You will want to keep an eye on the special meeting of the U.K. Parliament to honor MP Jo Cox, as I believe there is a possibility a movement could occur to delay the referendum as the country puts things into perspective. If that happens (small chance), oil recovers immediately.
Middle East producers would say we brought low oil prices upon ourselves. Our push for energy independence and the advancement of drilling technologies when oil was still above $100 spurred a burst in domestic exploration and production activity. But some will argue that OPEC did us no favors on the way down, where in the past the cartel would have cut production to stabilize and support profitable pricing.
Instead, Saudi Arabia chose a path of stubborn production even as its own economy and budget suffered. Saudi Arabia produces at much lower cost, however, and does not risk its energy sector in the process. What it does do is put pressure on producers at the margin, namely in North America, where the sudden shift in the price of crude has caused cuts in investment, asset divestitures and even bankruptcies. Still, Saudi Arabia's own so-called allies in OPEC have suffered as well, with Venezuela for instance, on the verge of total economic and political collapse.
A call to arms was issued by most of OPEC this spring, as the dysfunctional group sought to restore order. OPEC and non-OPEC producers gathered, not to cut production, but to freeze production. Such a move would at least limit future supply and still support pricing. However, Saudi Arabia held stubbornly as its rival to the North, Iran, worked toward normalizing its own production after western sanctions came off. Saudi Arabia demanded Iran also limit production, or it would not participate in a freeze.
In fact, the Kingdom's young Deputy Crown Prince and Minister of Defense, Mohammad bin Salman Al Saud, said Saudi Arabia might instead increase production given Iran's efforts. After the failed meeting in Doha, the son of King Salman said Saudi Arabia could increase production by a million barrels a day almost overnight and by another million in six months' time. Given Iran is halfway to its production goal of 4 million barrels a day, the combination of the two increases would be a lot of new supply to absorb at a time when price is already depressed by supply glut.
At the end of this month, Saudi Arabia will read Baker Hughes' Rig Count Report for June, and it will have a different feel than May's report. U.S. rig counts decreased by 29 in May, to 408 actively operating. After three consecutive weekly increases, the U.S. rig count is now at 424 with a couple weeks to go. Even though the count is down so significantly, many U.S. E&P's are still hanging on after taking important steps toward their survival. Many of the often thought to be riskiest of the independents have cash to last them into 2017 thanks to recent maneuvering, like Chesapeake Energy (NYSE: CHK) for instance. And they can take further steps to survive a bit longer.
If Saudi Arabia really wants to guard market share and stamp out lower cost competition with one final knockout blow, there is something it can still do. It can announce it will increase production by 2 million barrels a day, and then it can follow through on that promise. The announcement itself would send oil back down to $40 a barrel, in my opinion, and then the impact of increases in supply from Saudi Arabia and Iran would refuel the glut enough to take us even lower.
But that second leg lower for oil prices can only happen if other energy sector dynamics prove weaker than the theoretical supply move. There is demand, for instance. Today, with the overhang of Brexit, demand expectations are acting against oil. But if the U.K. determines to remain in the EU, a broad securities markets rally should follow globally. It would likely prove uplifting to all sectors and restore investor financial asset wealth, which would provide positive feedback to drive further economic steadiness, especially for Europe. If China steadies as well, the demand outlook for energy would improve dramatically. And if certainty is restored to the U.S. market, the simple accomplishment perhaps of just one fresh employment report (for June), then whatever Saudi Arabia may do could prove null and void in its impact on prices and energy relative shares.
| | |
| --- | --- |
| Energy Relative Shares | Week Ended 06-17-16 |
| SPDR S&P 500 (NYSE: SPY) | -1.2%* |
| United States Oil (NYSE: USO) | -1.8% |
| iPath S&P GSCI Crude Oil (NYSE: OIL) | -2.5% |
| United States Natural Gas (NYSE: UNG) | +2.4% |
| Energy Select Sector SPDR (NYSE: XLE) | -0.0%* |
| SPDR S&P Oil & Gas E&P (NYSE: XOP) | -0.3%* |
| Market Vectors Oil Services (NYSE: OIH) | -0.6% |
| Exxon Mobil (NYSE: XOM) | +0.8% |
| Chevron (NYSE: CVX) | -0.4% |
| B.P. (NYSE: BP) | +1.6% |
| ConocoPhillips (NYSE: COP) | -0.8% |
| Phillips 66 (NYSE: PSX) | -1.9% |
| Occidental Petroleum (NYSE: OXY) | -0.7% |
| Schlumberger (NYSE: SLB) | -1.3% |
| Halliburton (NYSE: HAL) | -0.6% |
| Chesapeake Energy | +2.0% |
| Pioneer Natural Resources (NYSE: PXD) | -3.2% |
*Adjusted for dividend paid
So, while Saudi production may also rise with U.S. rig counts, so may demand for oil. The risk of increased Saudi production is being overlooked by most now, but is something to consider if oil again breaches $50 post the Brexit vote as I expect. It's a good reason to limit enthusiasm and to expect a ceiling for upside, even if the market catches fire again into the close of June, as I suspect. I cover the energy sector closely and invite interested parties to follow my financial column here at Seeking Alpha.
Disclosure: I/we have no positions in any stocks mentioned, and no plans to initiate any positions within the next 72 hours.
I wrote this article myself, and it expresses my own opinions. I am not receiving compensation for it (other than from Seeking Alpha). I have no business relationship with any company whose stock is mentioned in this article.