The biotech sector continues to be a roller coaster. After a promising back half of May which saw a substantial uptick in M&A activity in the space, we have given back most of those gains in the sector in the first couple of weeks of June. The sector remains trapped in its deepest and longest bear market since 2008. This downturn started in late July of 2015 and though there have been several break out attempts in recent months, the sector cannot seem to get out of its own way for more than a few weeks at a time.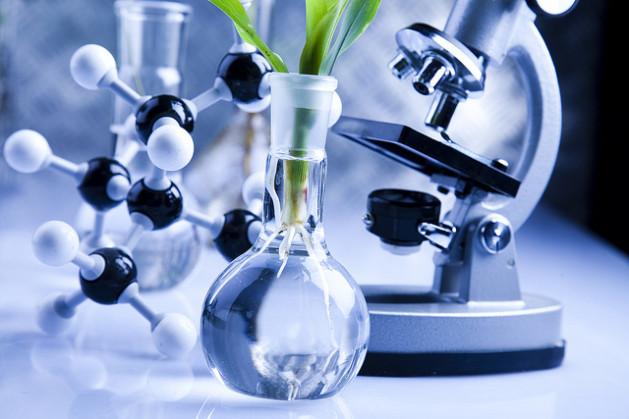 However, with large cap concerns starting to get more focused on making small and mid-cap acquisitions, the sector could have a much better second half of 2016. Looking out into the third quarter, there are myriad concerns that have upcoming potential catalysts that look attractive on a risk/reward basis given their deep declines over the past year or so. Here are two that should be on your "watch" list.
First up is Array Biopharma (NASDAQ:ARRY). This is small (~$475 million market capitalization) biopharmaceutical company focused on the discovery, development and commercialization of targeted small molecule drugs to treat patients afflicted with cancer. The company has the multiple "shots on goal" I like to see before I take an initial stake in small developmental concern. It also has collaboration deals with much larger industry players such as AstraZeneca (NYSE:AZN) and Genentech.
Also important, it has upcoming key trial readouts and other milestone that could power its stock forward if they produce successful results. Based on promising results from its Phase III NEMO trial, the company should file a New Drug Application on binimetinib for the treatment of NRAS-mutant melanoma in coming weeks.
Array is also currently conducting a 12-patient Phase 2 study to evaluate the effectiveness and safety of ARRY-797 in patients with LMNA A/C-related DCM, a serious, genetic cardiovascular disease. These results are scheduled to presented at the European Society of Cardiology on August 30, 2016. Phase 3 data for binimetinib in the COLUMBUS trial for BRAF mutant melanoma are due out before the end of September.
Array also presented results from its Phase 2 combination trial with encorafenib in patients with BRAF-mutant colorectal cancer (BRAF CRC) at the ASCO 2016 conference in Chicago in early June. Based on the strength of existing Phase 2 combination data, Array plans to initiate a Phase 3 global registration trial in this patient population later this year. Colorectal cancer is the third most common cancer among men and women in the United States, with approximately 134,000 new cases and nearly 50,000 deaths from the disease projected in 2016. BRAF mutations occur in up to one fifth of patients with colorectal cancer and represent a poor prognosis for these patients.
As can be seen, Array has quite a few potentially positive catalysts over the next few months. Three analyst firms have reiterated Buy ratings since early May on this biotech in front of these trial readouts & milestones including Jefferies who reissued their Buy rating and $8 price target on May 4th and Cantor Fitzgerald who was even more optimistic on June 7th with a $13 price target as it maintained its Buy rating. The stock currently goes for a little over $3 a share.
An even smaller (~$135 market capitalization) biotech concern has a major event coming up in July. It is Ocular Therapeutix (NASDAQ:OCUL). This concern is a biopharmaceutical company that focuses on the development and commercialization of therapies for diseases and conditions of the eye using its proprietary hydrogel platform technology in the United States. On July 24th the company has a PDUFA date with the FDA to determine if DEXTENZA™ for the Treatment of Post-Surgical Ocular Pain is approved. Approximately, 5.3 million eye surgeries are performed each year including 3.8 million cataract surgeries. The company in a recent conference call estimated the peak market for this one indication is $750 million annually.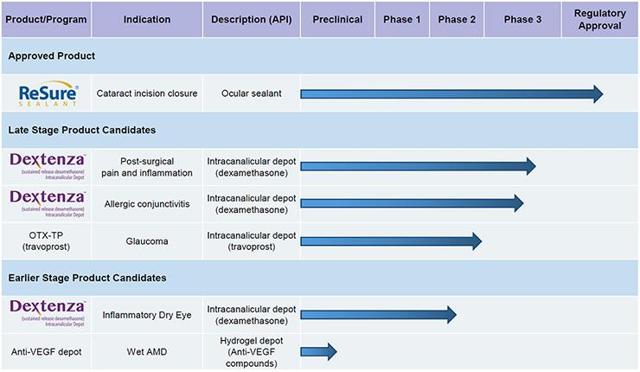 Chances of approval for DEXTENZA™ for this indication are good even though DEXTENZA™ in a Phase III trial for the treatment of ocular itching associated with chronic allergic conjunctivitis failed to outperform the placebo which caused a steep decline in its stock. The company also has OTX-TP which is their sustained-release travoprost drug product candidate for the treatment of glaucoma and ocular hypertension. Ocular plans to initiate the first of the two planned Phase III clinical trials in the third quarter of 2016.
The company has one approved product ReSure Sealant on the market but its sales are minor and should not be part of the investment case on Ocular. The company ended the first quarter with just under $100 million in cash & marketable securities on the balance sheet. It burned through just over $9 million in cash in the first quarter and estimates its total burn rate in 2016 will be between $45 million to $48 as expenses will increase to support the rollout of DEXTENZA™ if approved as expected.
After no activity in 2016, the analyst community is warming up to Ocular in front of its key PDUFA date in July. On June 7, Morgan Stanley reiterated its Buy Rating and $16 price target on OCUL. The day before Cowen & Co. maintained its own Outperform rating on the shares. The stock currently trades for around $5.50 a share.
Although both these selections are speculative, I think small stakes are warranted in this promising concerns with upcoming catalysts within a well-diversified biotech portfolio at this time.
Note: To get these types of articles on attractive biotech and pharma stocks as soon as they are published, just click on my profile and hit the big orange "follow" button and choose the real-time alerts option.
Disclosure: I am/we are long ARRY, OCUL.
I wrote this article myself, and it expresses my own opinions. I am not receiving compensation for it (other than from Seeking Alpha). I have no business relationship with any company whose stock is mentioned in this article.