The 52-year championship drought is over for Cleveland. The 2015-2016 NBA season was one for the record books. LeBron James winning a championship for his hometown in record fashion was just one of the major highlights we saw in basketball this year. The championship was decided in the final minute of game 7, as Cleveland overcame a 3-1 series deficit, a feat that has never been done before. Leading up to game 6, this was the 2nd most watched NBA finals ever.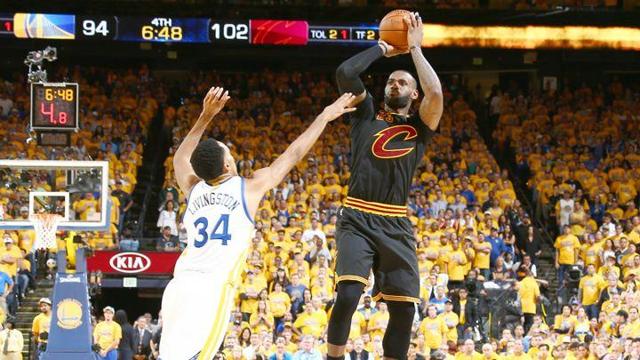 In the matchup that everyone wanted, and all the analysts that pitted it as a brand war between Nike (NYSE:NKE) and Under Armour (NYSE:UA), it would be easy to say that Nike won this round. However, I do not believe that the win by Cleveland is a zero-sum game when it comes to the gains athletic apparel giants Nike and UA receive for finals results. Athletic shoes remain the strongest footwear segment in 2016, according to Citi analysts. This series was good for the sport period.
LeBron had an amazing performance while completing one of the most compelling stories in sports history. Coming back to his hometown where he was vilified for leaving, and then bringing a championship to a team that had no business even being in contention (Cleveland had the worst record in the league when James notoriously left for Miami.)
A Macro Look at the Basketball Shoe Industry
According to a report from Fortune:
James' sneaker sales exceeded those of Curry's in the first three months of the year, but as playoff season approached, Curry's shoes outsold LeBron's in April and May.
Nike's Air Jordan brand is still king of basketball shoes and commanded a 75 percent share of all purchases.
California is the top market for sales of both Curry and James' shoes, following Florida.
Under Armour's CEO Kevin Plank said earlier this year that Curry's MVP season brought "unprecedented attention to our overall footwear business."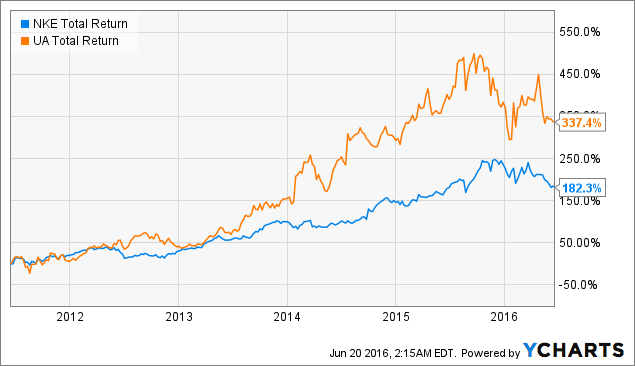 NKE Total Return Price data by YCharts
'Chef' Curry's Performing Well Despite Criticism
Under Armour still garnered incredible momentum the entire year, and Curry's popularity is not slowing down anytime soon. Despite UA getting a lot of criticism for the design for the "Chef" Curry 2 lows released during the finals, the shoes are selling very well. The harsh reviews of the shoe in social media and in the news heavily boosted awareness of the shoe release.
In a recent analyst note by Canaccord Genuity...
In our channel checks and discussions with industry contacts, the Chef [Curry] shoe has actually sold better than some of its predecessor color [styles], likely due to all the attention paid to it.
Curry and Under Armour still have great momentum moving forward in the basketball world, and the finals is just a setback for UA's overall goal to build a billion dollar basketball business around Curry. The company got back a key designer in Dave Dombrow, who came back to UA from Nike. Under Armour has invested heavily in its basketball business, meaning it is likely that we see improvement in quality and sales of each future release from UA. The Golden State Warriors will still be the team to beat next year and this setback will highlight Curry's resiliency as he aims to take the throne back from LeBron.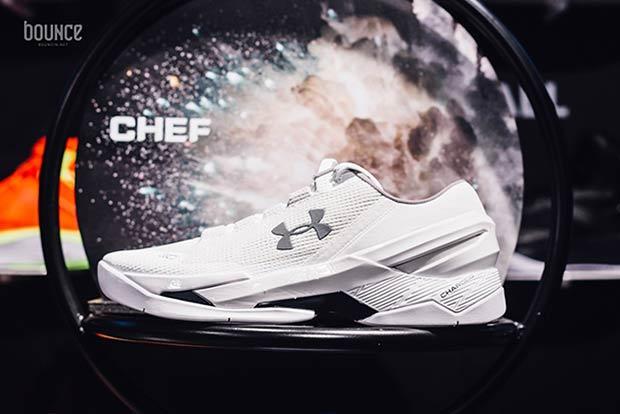 'Chef' Curry Two Lows received criticism for being uncool and appealing to an older demographic
There continues to be a lot of excitement around signature Steph Curry shoe releases in the near future. Under Armour is set to release a back-to-back pack on June 24th highlighting Steph Curry's two-time MVP run and has already sold out. The Curry 3s will certainly be one of the most anticipated basketball shoes in the near future. With Nike securing the likely top pick in the NBA draft coming up this week after signing Ben Simmons, it will be interesting to monitor if UA makes a move endorsing one of the up and coming players in the draft. It is likely that the next big UA basketball signing is still 2-3 years away.
Nike Basketball: 2016 and Beyond
Cleveland winning the championship was a big win for Nike basketball on several fronts and gives the company a lot of new momentum in basketball. Nike's signature athlete LeBron James wins a championship the same year the company signed him to a lifetime deal. LeBron was losing a lot of spotlight this year due to the hype surrounding Curry, making this win that much more important for James. It is unlikely that the win will be a huge deal for Nike however, due to the company's sheer size and fundamentals still in place; it was important for Nike to steal some thunder away from Under Armour sooner than later.
Nike still owns the Jordan brand, the undisputed leader in the entire basketball shoe market. Results on the court are much more important for Under Armour than Nike, which consistently has to prove its relevance in the sport of basketball. The company recently named a new GM of Global Basketball in Craig Zanon, a 27-year Nike veteran. Nike is still on target for $50 billion in revenue by 2020, compared with UA's $7.5 billion revenue target for 2018.
Kyrie Irving Set for a Major boost
Kyrie Irving, a key Nike athlete with a signature shoe, had a huge series, hitting a big three pointer at the end of the game to give Cleveland the lead and eventual championship. Irving's marketability will undoubtedly receive a boost from his showing in the finals, as he has solidified himself as one of the top point guards in the NBA. It also raises the question that if he didn't get injured early on in last year's finals, that Cleveland may have been looking for back-to-back championships this year.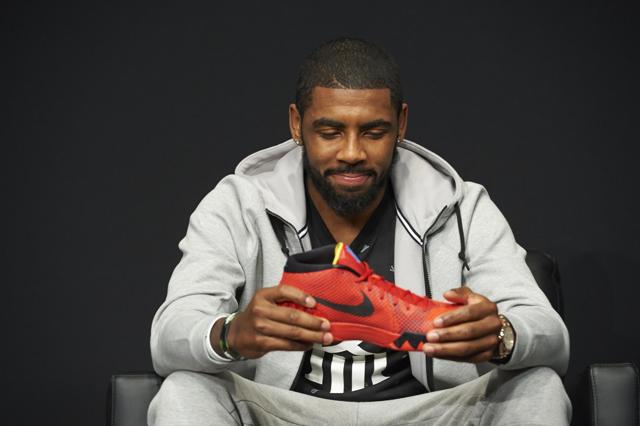 Prior to the finals, Irving's shoes had already been one of the best-selling signature models for Nike. This finals was a big win for Irving, who often draws comparisons to Curry, both are the two up and comers in the shoe game. Look for a continued increase in sales and a major boost in popularity for Kyrie's moving forward after his clutch performance.
This off season is also set to be a big one for Nike in basketball. Nike goes into the off season stealing a lot of momentum from Under Armour, with LeBron James' compelling MVP performance and Kyrie Irving's Ascension. Another key for Nike is that all NBA jerseys will feature its logo starting next season for the first time ever, meaning Steph Curry will be sporting the Nike logo very prominently next year.
Whatever the case may be, this finals was good for the sport as a whole and both brands are positioned well for the future. However, it will be up to Under Armour to make the next move in the shoe war battle.
Disclosure: I am/we are long NKE.
I wrote this article myself, and it expresses my own opinions. I am not receiving compensation for it (other than from Seeking Alpha). I have no business relationship with any company whose stock is mentioned in this article.