The V20 portfolio is an actively managed portfolio that seeks to achieve an annualized return of 20% over the long term. If you are a long-term investor, then this portfolio may be for you. You can read more about how the portfolio works and the associated risks here. Always do your own research before making an investment.
Note: Current allocation and planned transactions are only available to premium subscribers.
Over the past week, the V20 Portfolio declined by 1.6% while the SPDR S&P 500 ETF (NYSEARCA: SPY) dropped by 1.7%.
Spirit Airlines (NASDAQ:SAVE)
As the result of the tragedy in Orlando, there was heavy selling in the airline sector last week. Spirit Airlines was not safe, falling 7.3%, slightly worse than the industry performance of -6.6%. The rumor is that consumers will be scared to fly, hence airlines will make less money as volume drops. I'm not exactly sure whether this will be true even in the short-term as I don't see a strong connection between the shooting and people's desire (or need) to travel. If there is any impact, it will be drowned out by Spirit Airlines growth. I am certain that such events will have zero impact on the airline industry over the long-term.
Conn's (NASDAQ:CONN)
In today's "risk-off" environment, securities perceived as "high risk" may continue to fall (e.g. retail, levered securities). Conn's is subject to both of these biases, though only one concern may be valid in the short-term: weakness in retail. As I've mentioned before, retail is a cyclical industry, and hence there will be periods of negative growth. Thus far, Conn's have been able to offset this decline through new store openings. But as short-term profitability has declined for new stores, the management has chosen to pull back on growth. If the macro situation continues to deteriorate, I believe that comps will decline in excess of the impact of tightening credit policies, which has been the biggest contributor for falling comps. Without a high number of new stores to offset the decline in comps, total sales may suffer. While new stores remain incredibly beneficial to the company in the long-run, it makes sense to slow down temporarily to preserve liquidity and maintain creditors' confidence.
The second "risk" (leverage) does not apply to Conn's as the majority of debt is non-recourse to the parent. Nevertheless, creditors are often myopic given their interest in preserving their principal. Conn's is in a good place right now since it will likely completely get rid of the revolver debt after the next securitization. However, if it aggressively expands today and generates losses in the short-term, lenders may become less willing to extend credit. Because Conn's rely on the lenders to fund the loans in the short-term, this is a bridge that cannot be burned.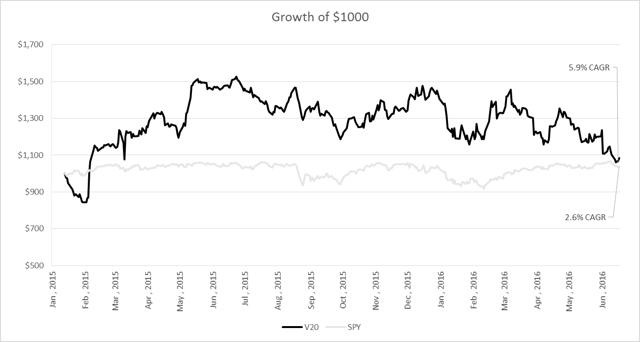 Disclosure: I am/we are long CONN, SAVE.
I wrote this article myself, and it expresses my own opinions. I am not receiving compensation for it. I have no business relationship with any company whose stock is mentioned in this article.