Stocks discussed on the in-depth session of Jim Cramer's Mad Money Program, Friday, June 17.
The market fears that Britain may leave the EU and this entire situation reminds Cramer of the Greece issues. "Even if that unknown event happens, it won't lead to the chaos that many seem to be expecting," he said. The ECB is ready for the worst. "If the U.K. leaves the European Union, it will be dealt with. Whatever happens, it likely won't drag out the way Greece did," he added.
This isn't as bad as the European debt crisis. The trader and hedge fund managers will trade as per Europe which can cause few hiccups, but there won't be a massive impact. "It is a decision by one country to be less formally enthralled with a bunch of others, and it will really impact a handful of the 317M people who live in America," said Cramer. Whichever way the vote goes, one has to be ready with a plan. With that he discussed his game plan for the week.
Monday
Monday will be all about the polls. Buy high quality stocks with good yields on weakness.
Tuesday
Carmax (NYSE:KMX), Lennar (NYSE:LEN.B), Adobe (NASDAQ:ADBE) and FedEx (NYSE:FDX) report earnings on Tuesday.
Cramer will be watching Carmax's conference call to find out about the auto loans. Lennar's earnings will give a good read on housing.
He expects Adobe to beat the earnings easily yet again. There is lot of consolidation in the tech space currently. FedEx reported good numbers last time and it will be difficult to top those numbers again.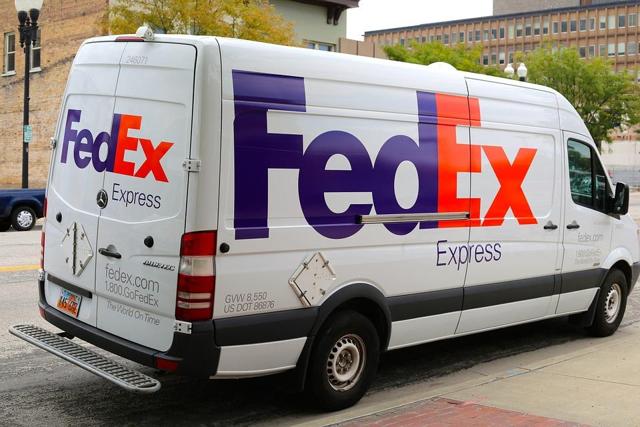 Wednesday
Bed Bath & Beyond (NASDAQ:BBBY) will report earnings and Cramer is interested to find out more about the recent One Kings Lane acquisition. Red Hat (NYSE:RHT) will report earnings as well and Cramer advised listening to the conference call before buying the stock.
Fed chair Janet Yellen will be giving her semi-annual testimony to committees in the Senate and House. Investors need to make sure that the Fed has not changed its stance on interest rate hikes. Oil inventory numbers will be out 30 minutes after the speech which could lead to oil moving towards $50 or $45 depending on the inventory draw or build.
Thursday
Accenture (NYSE:ACN) will report earnings on Thursday. Buy half before the earnings and the rest after the Brexit vote.
Water utilities
The water utility stocks have made big moves in the last year surpassing the S&P 500. It's not typical for utility companies to make such big moves and yet Aqua America (NYSE:WTR) went up 35% and American Water Works (NYSE:AWK) went up by 57%. "Those are incredible gains for any kind of a company, they are staggering for a couple of water utilities," said Cramer.
The water and waste businesses have been fragmented industries and their sales and earnings have been rising steadily which has allowed these companies to increase dividends. As these stocks have rallied a lot, their yields have come down and valuations have become lofty.
Both these stocks are benefiting from the infrastructure upgrades in the US. As per the the Environmental Protection Agency forecast, the US needs $400B in water infrastructure over the next 20 years, while the American Society of Civil Engineers forecasts $300B will be required for waste water infrastructure.
The main business for these companies comes from regulated water with only a small part coming from the unregulated water business that each company is looking to get rid of. Both these companies are consolidating after growing via acquisitions. They now have the scale and pricing power which will benefit the bottom line.
These stocks have gone up a lot and investors may be late to the party. The opportunity is not as good as it was a few years back.
Know your IPO
In the 'Know your IPO' segment, Cramer reviewed SiteOne Landscape Supply (NYSE:SITE), which went public one month ago. It went from $21 to $30 and is currently trading near $27. They are the country's largest and only national wholesale supplier of landscape supplies. They operate in 477 branches across 44 states and have a commanding market share and are also four times larger than their competitor.
This company was created by Deere (NYSE:DE) but their majority stake was bought by a private equity company. They grew by making acquisitions. The total addressable market for this company is huge which makes them poised to grow. As people spend more money on landscaping, SITE tends to gain.
As 45% of the company is owned by private equity, they will look to reduce their holding which is not good for the stock. The company is levered to household spending, household formation, home sales and construction. As the economy picks up, the company will benefit. Their balance sheet is not strong enough as they have very little cash. The pros outweigh the cons and they sell at 18 times next year earnings which is according to the market average.
Wait for the company's earnings next Wednesday before buying it.
CEO interview - Dominion Resources (NYSE:D)
The Fed is holding off on interest rate hikes which put utility stocks with juicy dividends into the limelight. Dominion is the nation's largest gas and electric utility and it yields 3.8%. Cramer interviewed CEO Tom Farrel to find out the future prospects.
Farrel mentioned that 12% of the total workforce is military vets as they fit well with the company culture. On the business side, he said that the company is focused on long-term growth and hence they bought Questar for $4.4B which is expected to close by the year end and will be accretive to the earnings. Questar gives Dominion geographical diversification to grow.
"We wanted to make sure that we had diversity of geography, so that we could continue to expand our gas infrastructure business once the East gets built up. That's going to take a decade, but with a company like Dominion you need to be thinking out longer than how this quarter is going to go or how this year is going to go. You need to be thinking much longer term," he added.
Farrel also believes that coal plants will not be built in the US anymore. Nuclear power depends on the country's clean power plants and over the next few decades it will be difficult for the US to meet its carbon goals without more nuclear power.
Cramer likes the stock and recommended buying it on a pullback.
Viewer calls taken by Cramer
Finisar (NASDAQ:FNSR): They had a terrific quarter and they have a lot of room to grow.
Groupon (NASDAQ:GRPN): It's still too early to buy it.
Zillow (NASDAQ:Z): The CEO assured that the law suit will not affect them and that has happened. It's a good stock.
Installed Building Products (NYSE:IBP): Cramer wants to do more work on this company as it looks attractive.
:::::::::::::::::::::::::::::::::::::::::::::::::::::::::::::::::::
Jim Cramer's Action Alerts PLUS: Check out Cramer's multi-million dollar charitable trust portfolio and uncover the stocks he thinks could be HUGE winners. Start your FREE 14-day trial now!
Get Cramer's Picks by email - it's free and takes only a few seconds to sign up.