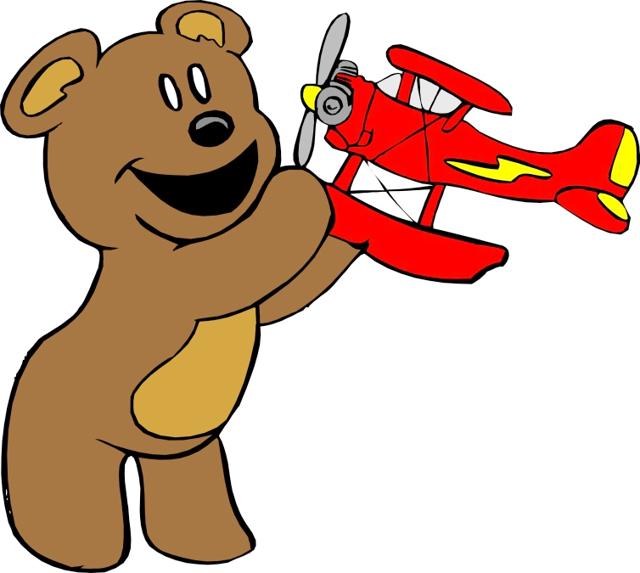 Bears control the skies, despite another record summer of air travel on the horizon. Most of the sector reported record profits last year, but the stocks have performed dismally since 2016 began. Many factors contribute to this weakness, and some trends have developed amongst some of the bigger carriers causing concern and spoiling any positive sentiment. For starters, oil (NYSEARCA:OIL) nearly doubled from its February lows and threatens to take out the $50 mark. Pricing and profit cycle concerns as well as consolidation have created levels of uncertainty with individual companies and specific regions and/or markets. Many airlines continue adding capacity as the street focuses on PRASM numbers and cycle tops. Debt levels remain a concern for some of the airlines, and any dollar (NYSEARCA:UUP) strength moving forward can potentially eat into profits for a number of international players. Fears of terrorism are always an issue for the airlines, and the recent events in Orlando only add to this uncertainty, domestic and abroad. This article briefly covers some issues and concerns surrounding some of the bigger U.S. carriers. Keep in mind that these will only be quick looks, and each airline operates with a different set of mitigating factors such as the quality of routes, PRASM numbers, currency and hedging effects, to name a few. Not every airline is created equal, nor does every airline operate with identical circumstances, so investors are strongly encouraged to perform due diligence.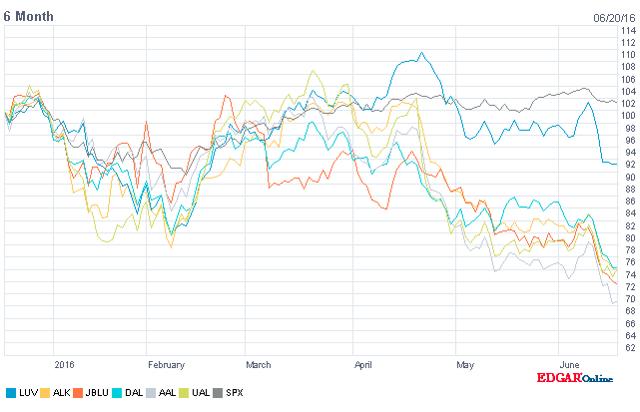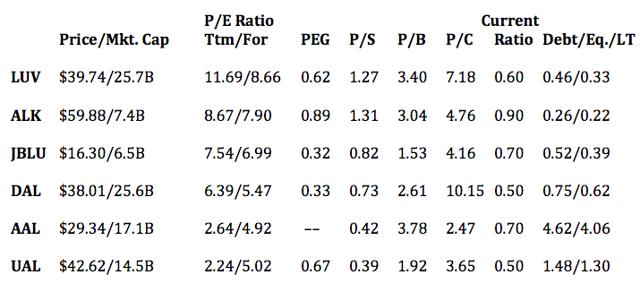 In looking at the snapshot above, it is easy to suggest that the airlines have been unfairly punished. The valuation ratios look cheap, but some of the airlines carry enormous debt, and unfavorable PRASM numbers may develop as capacity increases. Out of the big six carriers listed above, three stand out as possible top picks in the sector. Delta Air Lines (NYSE:DAL) has improved its outlook since we last reported in August 2015, but the street doesn't seem to care as the stock price remains in bear territory. The debt levels for American Airlines (NASDAQ:AAL) and United Continental (NYSE:UAL) raise red flags despite revenue and EPS growth, and the street isn't buying their story as both stocks reside in bear territory. All the airlines look like screaming buys on a valuation basis, but instead of buying personal favorites, or using darts, some discretion must be employed. Though DAL deserves an honorable mention, all three of the international/legacy players (AAL, DAL, UAL) do not possess the type of fundamentals needed for sound nights of sleep, so skip to the top three domestic possibilities: LUV, ALK and JBLU. And in the spirit of the Olympics, only three companies can stand on the podium, like the best houses in a bad neighborhood.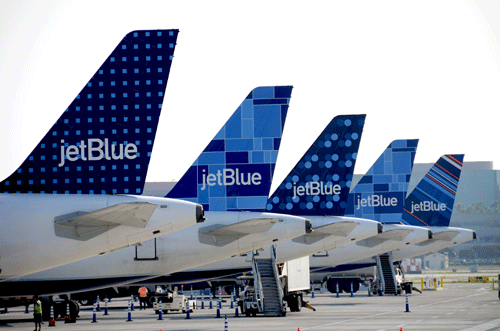 Bronze Medal: JetBlue Airways (NASDAQ:JBLU)
On April 26th, 2016, JetBlue's Q1 report seemed liked a favorable event when the company reported an EPS of $0.59, beating by $0.06 with revenue of $1.62B (+6.6% Y/Y). The stock initially popped, then went the way of May and continued down to new lows. JetBlue's load factor of 84.2% compares favorably to peers. However, revenue per available seat miles was down nearly 8%. On the plus side, operating expense per available seat mile fell 12.6% to $0.0973. A realized fuel price cost of $1.17 per gallon during the quarter was down 43% Y/Y. JetBlue says it's unhedged for fuel costs in Q2, and offered guidance, which includes an expectation for a 9.5% to 11.5% increase in capacity.
Revenue climbed nicely, but the concerns come from those pesky PRASM numbers that the street loves to focus on. JetBlue increased revenue passenger miles at the same pace as capacity at around 14%, but those PRASM numbers decreased nearly 8% amid this growth. Expenses per available seat mile also decreased, which bodes well for the company moving forward with expansion. Operating income increased 45% when compared to Q1 of last year. JetBlue has managed expenses as routes increase, and these numbers will be well scrutinized when the company reports Q2 earnings next quarter.
Valuation numbers come in on the cheap side for JBLU, but not quite cheap enough to be considered a bargain, which is what to look for in an airline. When JBLU reports next quarter any slip in the wrong direction with regards to PRASM numbers might just take the stock down another level. The company pays no dividend, and though the balance sheet is improving, debt levels remain high. A tough summer for equities, or another fit of sector-wide bad news might drop the stock price even further, and then the compelling buy talk begins.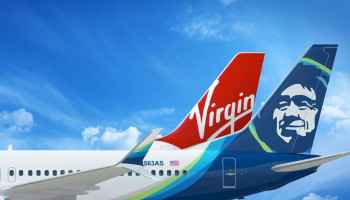 Silver Medal: Alaska Air Group (NYSE:ALK)
Alaska Air Group reported a decent Q1, with an EPS of $1.45, beating by $0.03 with revenue of $1.35B (+6.3% Y/Y), beating by $10M. But the big news in 2016 for ALK was not earnings, but the acquisition of Virgin Airlines (NASDAQ:VA) announced last month. It is hard to pinpoint what happened to ALK since that announcement other than the stock dropping into bear territory. Profit margins slipped some, but remain the highest in the industry at 15.6%. A cloud of uncertainty surrounds the integration of two airlines, two corporate cultures with two sets of customers, routes and regions. Expectations are high. These types of corporate integrations are not slam-dunks, despite great management and intentions. Cost synergies often include layoffs, restructuring, and adaptation to new procedures. ALK will soon be taking on more debt as the acquisition completes, and no matter what analysts say about the deal, this type of consolidation worries the street, as reflected in the stock price.
Last spring, we liked how ALK looked and dubbed it our top pick in the sector. But now with the acquisition, which comes at a questionable premium, ALK slips to number two. At yearly lows the stock sits in an oversold condition (Relative Strength Index = 21.09), but with the major indices (SPY, QQQ, DIA) within a few percentage points of all-time highs, lower prices seem likely. Earnings will be difficult to estimate moving forward, so valuation numbers do not tell the whole story. How long ALK remains grounded is hard to predict, but volatility just started picking up again so maybe some heavy consolidation forms and the stock can be bought sooner than later. Stay tuned.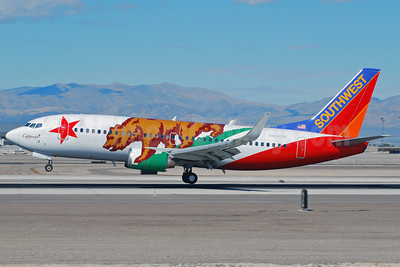 Gold Medal: Top Pick: Southwest Airlines (NYSE:LUV)
Last summer we posed the question: Is It Time To Buy Some Love? The article suggested the answer to be yes, and since last July the stock has gained nearly 17%. However, 2016 has not been a good year for the airlines, and that includes LUV. The stock is 22% off its December 2015 high, and sector sentiment shifted south since the year started.
Earnings highlights on April 21st 2016 for Southwest Airlines include beating expectations with a 13% gain in Q1 profit, with a record net income of $567 million. The company benefitted from a low average fuel cost and modernizing its fleet. Revenue passenger miles were up 9.9% to 28.408B, while capacity increased 9.2% to 35.268B available seat miles. Southwest's load factor during the quarter increased 40 bps to 80.5%. Passenger revenue per available seat mile fell 3.6%, as a 4.2% drop in average fare to $153.75 factored in.
All in all, LUV reported a good quarter, but competition in a number of markets keeps the street on edge. With capacity increases in most markets, pricing competition becomes an issue that can only be put to rest with earnings, continual beats without sacrificing margins. The stock price did not perform as badly as peers, and a good quarter helped. When a company experiences a year of record revenue and profits, like LUV did last year, then tough comparisons are sure to follow. LUV maintains solid fundamentals, and the company manages expenses with the best of them, trailing only ALK when it comes to profit margins. However, when looking for bargains some fear or blood in the street would be a nice place and time to start a position.
Historical valuation comparisons can be misleading for LUV, and the stock no longer trades at the premium it enjoyed from the prior decades. A couple of factors contribute to this, including slowing growth, cyclical concerns and the law of large numbers. Traditionally, LUV has dominated the low-cost market, but competition in a number of markets from the likes of Delta to ultra-low cost competitor Spirit Airlines (NASDAQ:SAVE) have put pricing concerns, justified or not, in the spotlight. LUV's good quarter came with revenue increases, but remember those pesky PRASM numbers slipped and the street noticed.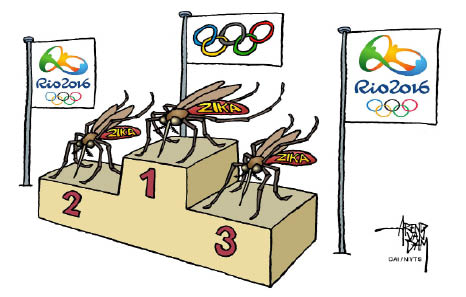 Summer 2016: Terror concerns, Olympic fever & Cycle tops
Besides the obvious Brexit referendum later this week, this summer offers some compelling events for investors to watch moving forward. The FED, BOJ and ECB will fight with currency games to keep the markets afloat, and how long this game continues is a guess not worth trading or investing over. Terrorism concerns will remain elevated during this election cycle, and this could spell continued trouble for the airline sector, especially if fears of flying become real events that affect the bottom line. The Rio Olympics and fear of the Zika virus, will come to the forefront as the games draw closer. Many public health officials have warned of global health concerns should the games be allowed to continue. The mainstream media has mostly dismissed this sentiment, but given the state of the Brazilian economy, the Rio Olympics look more and more difficult to pull off as the summer nears. It is not a matter of which airlines service Brazil (NYSEARCA:EZM) or any neighboring South American countries because the sector, generally, trades in tandem, so sentiment trickles down through the entire industry regardless of where they fly. Some capitulation may occur, meaning some real bargains emerge from fear. Besides watching oil, the transport sector (BATS:IYT) and small-caps (NYSEARCA:IWN) allegedly signal future direction in the major indices, so interested investors should keep their eyes on these indexes for weakness or strength.
Of course, the market could hit all-time highs this summer, or as early as next week. Fear of missing out (FOMO) could become a significant short-term catalyst, and in this scenario the airline sector could become the ultimate catch-up play. Investors interested in going long the sector might consider an options risk-reversal trade. Key elements of a risk-reversal trade are as follows:
Define risk to a wide range.
Seek leverage on a directional move.
Minimize premium outlay.
If you are bullish on the airline sector then consider selling a longer dated (September or October) cash-secured OTM Put and using the proceeds to buy an OTM upside Call on the same expiration date. This spread between the Put and the Call defines the risk to a wide range, and creates leverage via the call while minimizing the premium. The downside, however, exists in being put the stock at a lower price than the strike. This risk means investors must be happy with the strike price via the Put as a long-term investment, so choose wisely. If the stock moves up significantly this summer then you can easily buy to cover the put and sell or roll out the call before the actual expiration date, exiting the trade with profits. This strategy allows an investor to get long a stock at a lower price, or participate in the upside without spending any premium. As always, investors need to understand the risks associated with options including liquidity and obligations, as well as performing due diligence before attempting such a trade. More importantly, we want to hear from you the reader regarding such strategies, good or bad. Engagement can lead to a greater understanding of the risks and rewards the market offers on a daily basis, and we look forward to your comments.
Disclosure: I/we have no positions in any stocks mentioned, but may initiate a long position in LUV, ALK, JBLU over the next 72 hours.
I wrote this article myself, and it expresses my own opinions. I am not receiving compensation for it (other than from Seeking Alpha). I have no business relationship with any company whose stock is mentioned in this article.
Additional disclosure: This article is intended for information, engagement & entertainment purposes only, and is not to be construed as investment advice or direction. Investors are strongly encouraged to perform due diligence and/or consult with their financial advisor.