Wal-Mart Stores, Inc. (NYSE:WMT) is looking to sell its e-commerce business in China. People familiar with the situation told The Wall Street Journal that the world's biggest retailer is talks with JD.Com Inc (ADR) (NASDAQ:JD) to sell its e-commerce platform Yihaodian. In order to expand in China and boost its sales in the country, Wal-Mart is interested in forming a partnership with JD.com. The source said that the deal, whose terms are unclear, could include a broader partnership between two companies.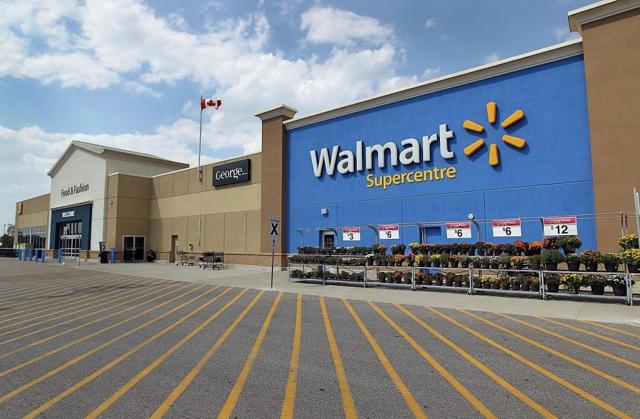 Why Wal-Mart Wants Partnership?
"The strategy of teaming up with JD.com could give Wal-Mart a better chance of competing in the cutthroat retail industry in China and boost sales in its physical retail locations," the WJS reported.
JD.com is an electronic commerce company headquartered in Beijing. It is a major competitor to Alibaba (NYSE:BABA)-run Tmall. The Beijing-based retailer is trying to expand its offerings to compete with the larger Alibaba's Taobao and Tmall.
Yihaodian was started in July 2008, selling grocery items. Competition is growing in China in groceries sale business. Many local retailers have jumped into the online business. Also, there are many startups selling everything including imported avocados and dishwashing detergent.
Wal-Mart Focusing China
Wal-Mart Stores, Inc. (NYSE:WMT) CEO Doug McMillon said that the retailer sees many opportunities in China despite tough competition. "China is a tremendous opportunity and I am very excited about China, bullish on China, but it's extraordinarily competitive, very creative competitors involved, so it's going to be tough," he said.
Wal-Mart recently named Dirk Van De Berghe as head of the Wal-Mart China business. Dirk serves as president and CEO of Wal-Mart Canada and his appointment will become effective August 22. He will also serve as regional president for the company's Asia business, including Wal-Mart Japan.
In addition, Wal-Mart is looking for up to $60 million in sales over the next three years. The retailer expects $45 billion to $60 billion in sales by 2019. Earlier this month, McMillon urged the company's associates and shareholders to reimagine retail again at the 46th annual shareholders meeting.
Talking to delegates at the Consumer Goods Forum conference in the South Africa, McMillon said: "So sometimes people say Wal-Mart is not really a growth company any more. I want to say: 'Well, if we layer on $50 to $60 billion, would that count, in three years?"
The retailer plans to expand its online presence, improving online shopping system, fast delivery service, and user-friendly apps and website. "We have the opportunity to reimagine retail again," McMillon said at the annual shareholders meeting.