Tactile Systems Technology Inc. (NASDAQ: TCMD) expects to raise $61.7 million in its upcoming IPO. Based in Minneapolis, Minnesota, Tactile Systems Technology is a medical technology company that develops and markets medical devices for the treatment of chronic diseases.
TCMD will offer 4.0 million shares at an expected price range of $14 to $16.
TCMD filed for the IPO on January 25, 2016.
Lead Underwriters: Cannacord Genuity and Piper Jaffray & Co.
Underwriters: William Blair & Co., and BTIG LLC
Business Summary: Medical Technology Company that Develops Medical Devices for the Treatment of Chronic Diseases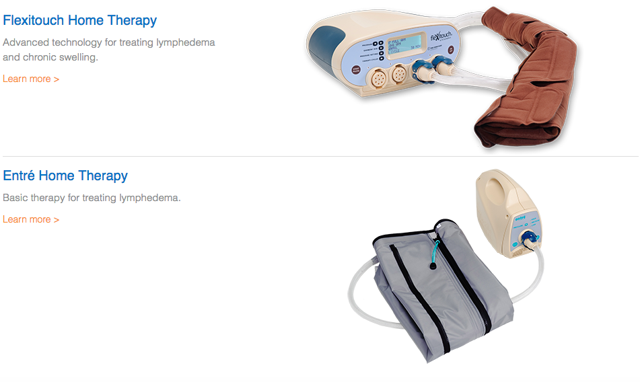 (Source)
According to company filings, Tactile Systems Technology develops and markets medical devices for the treatment of chronic diseases, primarily in the United States. Tactile's product portfolio includes its proprietary Flexitouch system, an at-home solution for lymphedema patients; and ACTitouch system, also a home-based solution for chronic venous insufficiency patients.
Both the Flexitouch System and the ACTitouch System are covered by most private health insurers, along with Medicare, the Veterans Administration, and certain Medicaid programs. More than 48,000 patients have been treated with the Flexitouch System since 2002, and ACTitouch has treated 4,100 since its launch in 2013. Over 11,000 Flexitouch Systems were shipped in 2015, and more than 2,200 ACTitouch Systems were shipped the same year.
Use of Proceeds: Expansion In Key Areas
Tactile Systems Technology intends to use the net proceeds of the IPO for a range of activities, including expanding sales, marketing, product development, reimbursement and clinical activities; as well as to pay dividends on Series A preferred stock.
Executive Management Overview
CEO Gerald Mattys has been with Tactile Systems Technology since 2005. His previous experience includes positions at Medisyn Technologies, Timm Medical Technologies, Mallinckrodt, Nollcor Puritan Bennett, Respironics, HealthScan Products and EdenTec.
CFO and COO Robert Folkes has served in his positions since 2005 and 2015 respectively. His previous experience comes from positions at Advanced Respiratory and Ernst & Young LLP. He serves as Director of VBOX, Incorporated.
Potential Competition: Lympha Press USA and Wright Therapy Products
The competition in the pneumatic compression pump market is significant, and Tactile Systems Technology faces battles against companies such as Wright Therapy Products, Lympha Press USA, and Bio Compression Systems. If the company expands internationally, it will face further competition from ArjoHuntleigh.
Financial Highlights: Growing Revenues, Shrinking Income
Tactile Systems Technology provided the following figures from its financial documents for the three months ending March 31:
| | | |
| --- | --- | --- |
| | 2016 | 2015 |
| Revenue | $13,700,000 | $10,121,000 |
| Net Income | ($980,000) | ($880,000) |
As of March 31, 2015:
| | |
| --- | --- |
| Assets | $33,268,000 |
| Total Liabilities | $6,767,000 |
| Stockholders' Equity | ($6,940,000) |
Conclusion: Consider Holding Off
Tactile's IPO price range of $14 to $16 is slightly above that of similar IPOs this week ($11 - $13 for Gemphire Therapeutics and $12 - $14 for Twilio). This higher range may make investors wary. Competition in the market is significant, however Tactile has continued to gain market share and experienced annual revenue growth of 32 percent over fiscal year 2014. In addition, its coverage by the majority of health plans, including Medicare, Veterans Affairs is a strong indicator of the strength of its technology. Given this mixed set of factors, we suggest investors hold off or consider a very modest allocation. We are hearing the deal could still need room to work.
Disclosure: I/we have no positions in any stocks mentioned, and no plans to initiate any positions within the next 72 hours.
I wrote this article myself, and it expresses my own opinions. I am not receiving compensation for it (other than from Seeking Alpha). I have no business relationship with any company whose stock is mentioned in this article.