The presumptive nominees for both major political parties have been decided. Hillary Clinton has secured enough delegates for the Democratic party nod when her party meets in Philadelphia on July 25-28. And Donald Trump will be carrying the GOP flag barring a mutiny at their upcoming convention on July 18-21. Now that the primary season is over, attention is now turning to whom these presumptive nominees will be selecting as their running mates for the general election in November. While these selections have always mattered in the past, they are of particularly meaningful importance in 2016. Thus from an investor and market perspective, those that are ultimately selected warrant a closer investigation than usual during this election cycle to understand exactly what their fiscal policies would likely be if they eventually found themselves inserted into the Oval Office.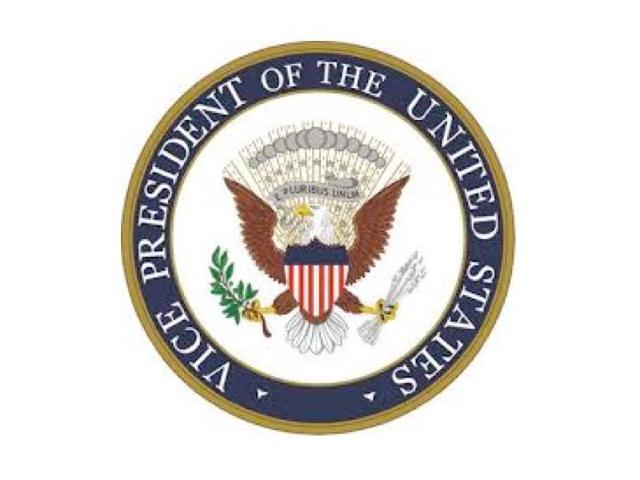 Why So Important In 2016?
Why does the selection of the vice presidential candidate matter so much more in 2016 than in other years? It is because of the fundamental nature of each of the candidates leading up the two major political parties in this country.
To begin, historical probability favors that whomever prevails in the 2016 presidential election will hold the office for eight years. For thought the entire history of the U.S. presidency, only four incumbent elected presidents failed to get re-elected to a second term in a presidential race without a major third party candidate. And these were John Adams in 1800, Martin Van Buren in 1840, Grover Cleveland in 1888 and Herbert Hoover in 1932, all of which were a long, long time ago. What about the several examples where an incumbent was pushed out of a second term thanks in part to the participation of a third party candidate like Ross Perot in 1992 and Theodore Roosevelt in 1912 to name a few? Put simply, the fact that no major candidate to date has shown the will to run as a third party candidate in a year like 2016 where the chance of success is arguably as good as it has ever been, it is extremely likely someone will have the courage to take the plunge against either Hillary Clinton or Donald Trump four years from now in 2020.
Second, the risk with both candidates is unfortunately higher than normal that they could find themselves out of the office at some point over the eight years after they are elected. This is not meant to be a disparaging observation, but simply a reality that must be recognized and evaluated for its potential implications on policy going forward. And given that whomever is president is charged with carrying out fiscal policy for the economy that has direct implications for financial markets including stocks (NYSEARCA:SPY), the importance of this issue cannot be understated.
Let's begin with the Democrats and Hillary Clinton. Whether you are an ardent supporter or a vehement disparager of the candidate, one thing that simply cannot be denied about Secretary Clinton and her former President husband is that they are scandal prone. Whether the allegations are real or nothing more than the byproduct of a 'vast right wing conspiracy', the Clintons nonetheless constantly find themselves in the midst of controversies and investigations ranging from cattle futures trading to Whitewater to the Lincoln Bedroom to Monica Lewinsky to Benghazi to the Clinton Foundation to the private e-mail server while Secretary of State to any number of other incidents over the years. The Clintons have managed at least to this point to steer clear of any major legal implications from any of these past troubles whether real or imagined.
But let's suppose at least some of these allegations have been based on reality. After all, if they were nothing more than a result of a 'vast right wing conspiracy', why then have the 'right wing' not attacked a person they seem to dislike just as much if not more in President Obama with similar tactics over the past eight years? If at least some are indeed grounded in fact, it presents a potential danger for her future administration and the country. For it is natural human behavior for those that are able to repeatedly break the rules and steer clear of trouble to continue doing so, often times at even higher stakes. Will Hillary Clinton be able to overcome the current legal troubles associated with her e-mails? Potentially. And would she steer clear of engaging in activities that might result in her being under further investigations in the future? Hopefully. But the historical track record of her and her husband suggests otherwise.
Thus, a risk associated with a future Hillary Clinton presidency is that her propensity for getting tangled in legal troubles whether fair or not could eventually catch up with her, thus resulting in a situation where the Vice President much like Gerald Ford is installed into the Oval Office to take her place.
Let's now shift gears and turn to the Republicans and Donald Trump. To say that the real estate businessman is an unconventional presidential candidate for the GOP is an understatement. Similar to the forces that propelled Bernie Sanders on the Democratic side this presidential election season, Donald Trump has ascended to the presumptive nomination for the Republican party driven in part by the deep anger and frustration among some in the general population about the failures of the political system in Washington DC. Mr. Trump has succeeded thus far by assuming positions that have been both controversial and considered strongly objectionable to the establishments of both major political parties. The fact that rumblings remain about casting him aside for another candidate at the GOP's upcoming convention next month highlight the degree of discomfort held by many at the mere prospects of a Trump presidency.
Given Donald Trump's propensity toward bombast and confrontation coupled with his political inexperience and inclination to act by following his own instincts at any given point in time meaningfully raises the potential that a President Trump could suddenly find himself far out of bounds legally at any given point in time and thus a prime target to be taken down by his political opponents and even his political allies, thus once again resulting in a circumstance where the Vice President is potentially installed to take his place.
These are generally unlikely scenarios with relatively low probabilities in the event that either candidate gets elected. But the probability of this outcome for either of these candidates is still exponentially higher than it has been in the past and meaningful enough where it makes whom either of these candidates end up selecting as Vice President a particularly important consideration from an economic and market perspective going forward.
The Short Lists
Up to this point, the list of those that are current under active consideration for the Vice President slot in either party remain broad and largely a topic of speculation at this point. But the discussion will likely narrow and come into focus quickly over the next few weeks. As a result, I will be following up this article with more in depth looks at those VP candidates that appear to be leading in the speculation for ending up in the role.
On the GOP side, little has been disclosed to date about whom will join Donald Trump as his running mate other than a comment by Mr. Trump to the Associated Press in early May that "five or six" people with a background in politics were being activity considered. Instead of filtering through various speculations, I am instead inclined to refer to what the markets are predicting at the present time. The following is the latest from prediction market Predictit, which is New Zealand-based but has its main office in Washington DC.
Alabama Senator Jeff Sessions (25 cents)
Former House Speaker Newt Gingrich (19 cents)
New Jersey Governor Chris Christie (11 cents)
Iowa Senator Joni Ernst (8 cents)
Oklahoma Governor Mary Fallin (8 cents)
Ohio Governor John Kasich (6 cents)
Retired Neurosurgeon Ben Carson (5 cents)
Former Massachusetts Senator Scott Brown (4 cents)
On the Democratic side, a list of potential VP candidates was revealed late last week to the Wall Street Journal. Included on the list is the following along with their latest bids on Predictit.
Virginia Senator Tom Kaine (31 cents)
Massachusetts Senator Elizabeth Warren (22 cents)
HUD Secretary Julian Castro (10 cents)
Ohio Senator Sherrod Brown (9 cents)
Labor Secretary Tom Perez (7 cents)
California Representative Xavier Becerra (7 cents)
New Jersey Senator Cory Booker (6 cents)
Ohio Representative Tim Ryan (2 cents)
Los Angeles Mayor Eric Garcetti (1 cent)
It is worth noting that Vermont Senator Bernie Sanders is currently bid at 4 cents for the Democratic VP on the website.
Bottom Line
The Veepstakes for the 2016 U.S. Presidential election is now actively underway. And the next few weeks will inform us exactly whom will be the two individuals that will not only serve at the right hand of the next president but will also take on the back up role for the Presidency in the event circumstances arise that cause them to be inserted into the office. And in 2016, the probability for such an outcome for either candidate, while still low, is meaningfully higher than it has been in the recent past.
In the coming weeks, I will be following up with a more detailed look at the Vice Presidential candidates that appear to be rising to the top of the list with a focus on their economic and fiscal policy perspectives and how that could potentially feed through to capital markets.
Disclosure: This article is for information purposes only. There are risks involved with investing including loss of principal. Gerring Capital Partners makes no explicit or implicit guarantee with respect to performance or the outcome of any investment or projections made. There is no guarantee that the goals of the strategies discussed by Gerring Capital Partners will be met.
Disclosure: I/we have no positions in any stocks mentioned, and no plans to initiate any positions within the next 72 hours.
I wrote this article myself, and it expresses my own opinions. I am not receiving compensation for it (other than from Seeking Alpha). I have no business relationship with any company whose stock is mentioned in this article.