As promised, today we expand our coverage of Johnson & Johnson (NYSE:JNJ) to the company's second largest segment, Medical Devices. Earlier this month we wrote about the largest segment, Pharmaceuticals (remember that Johnson & Johnson breaks its business into Consumer, Medical Devices, and Pharmaceuticals segments). Just cracking the top 40 of the 2015 Fortune 500, Johnson & Johnson brings in tens of billions of dollars of sales revenue a year. To understand such a complex organization we like to tackle it piece by piece. With the recent report that Johnson & Johnson sees itself as poised for strong growth in its medical devices segment we compare Johnson & Johnson to its medical device peers.
Remember from our previous article that Johnson & Johnson does us the favor of breaking down its segments in its 2015 Investor Fact Sheet accessed through the Company Information section of its Investor Relations page. Unfortunately our last article was not sufficient to stir the company to fix the mistakes in its segment breakdown pie chart.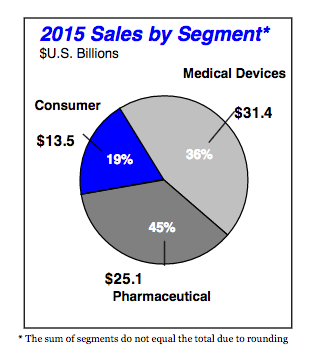 Exhibit 1: Johnson & Johnson 2015 Sales by Segment
Source: Johnson & Johnson 2015 Investor Fact Sheet
Johnson & Johnson mixed up the distribution of percentages on the pie chart and the segment labels are also incorrect according to the 2015 Annual Report. The Annual Report showed the Pharmaceuticals segment was the largest with $31.4 billion in sales, followed by the Medical Devices segment with $25.1 billion and rounded out by the Consumer segment at $13.5 billion. These accounted for 45%, 36%, and 19% of the total respectively. Maybe by the third and final part of our series we will have inspired some action from the Investor Relations team.
Per the Annual Report the Medical Devices segment focuses on "products used in the orthopaedic, surgery, cardiovascular, diabetes care and vision fields." Of the areas orthopaedics (hips, knees, trauma, spine, and other) and surgery (advanced, general, and specialty) dominated 2015. Essentially equal in size, they combined to account for nearly 75% of 2015 revenue. Your average consumer is probably less aware of this side of JNJ because the sales are to wholesalers and medical institutions, rather than directly to consumers. The segment saw a drop of 8.7% in revenue from 2014 to 2015, but that was largely from a negative currency impact (7.3%). Still, operational revenue did decline 1.4% on its own. Internationally, fluctuating currencies lost the company 13.1% on year over year revenue. According to the Investor Fact sheet 49% of sales were international.
With all of this in mind, how does Johnson & Johnson stack up to its peers in the Medical Devices segment? Annually, Johnson & Johnson updates its Proxy Statement with a "Competitor Composite Peer Group" within each of the three main segments (Page 40). For the Medical Devices segment the competitors listed this year were Abbott Laboratories (NYSE:ABT); Allergan, Inc. (NYSE:ACT); Boston Scientific Corporation (NYSE:BSX); C.R Bard, Inc. (NYSE:BCR); Edwards Lifesciences Corporation (NYSE:EW); Medtronic, Inc. (NYSE:MDT); The Cooper Companies, Inc. (NYSE:COO); Roche Holding AG (NYSE:ROG); Smith & Nephew plc (NYSE:SNN); St. Jude Medical, Inc. (NYSE:STJ); Stryker Corporation ( SYK); and Zimmer Biomet Holdings, Inc. (NYSE:ZBH). Our software is currently limited to analytics metrics with US-based peers, though we should have international peers added soon (international news is currently available on the platform). Because of this, our peer analysis excludes Smith & Nephew plc and Roche Holding AG.
We use our analytics platform to look at two metrics for investors - total shareholder return (TSR) and return on invested capital. Note that TSR assumes dividend reinvestment and that Johnson & Johnson in 2015 increased its dividend for the 53rd straight year (2015 Annual Report page 22).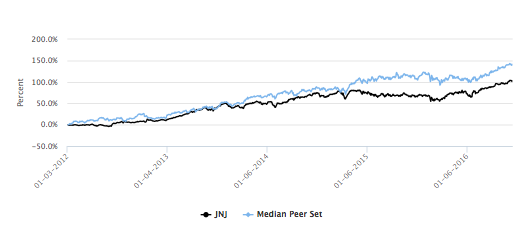 Exhibit 2: Johnson & Johnson Total Shareholder Return
Source: Enlight Research
Note: The median peer set includes US-listed peers as described in the article.
At market close on June 20st Johnson & Johnson showed a 102.9% TSR in the period dating from the beginning of 2012. Over the same period the peer set showed a median TSR of 141.46%. Since the end of 2014, the peer set has opened up a substantial lead over JNJ. Among the peer set only Abbott trails JNJ in TSR at 54.33% while none of the others are below 124%. The leaders are Boston Scientific Corporation, a pure medical devices company, at 326.31% and Allergan at 288.03%.
Despite under-performing the peer set in median total shareholder return, Johnson & Johnson has consistently outperformed in return on invested capital. In Q1 2016 Johnson & Johnson reported a return on invested capital of 6.61% exceeding every peer handily, with none breaking 5%.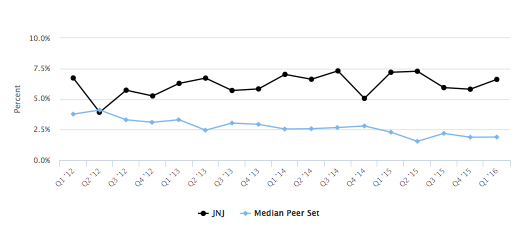 Exhibit 2: Johnson & Johnson Return on Invested Capital
Source: Enlight Research
Note: The median peer set includes US-listed peers as described in the article.
We believe that the relationship of TSR to return on invested capital show that this is an empty victory. As such a huge company, strength in one segment can offset weaknesses in other segments, as we believe the case is here. From our previous article, the consistency in return on invested capital movement between JNJ and the Pharmaceuticals peer set suggests that the Pharmaceuticals segment largely drives the company's return on invested capital. Consequently, the stock's overall under-performance compared to Medical Device peers indicates that the return on invested capital from Medical Devices is below the industry standard.
What does it mean for you, the investor?
While there are currently the benefits of diverse revenue streams, with a company this large there is always the potential for large moves that catch investors unprepared. With a dominant Pharmaceuticals segment and such disparate lines of business, there have predictably been calls for Johnson & Johnson to split into separate focused entities, likely based on the current segments. Already competitors such as Merck (NYSE:MRK), GlaxoSmithKline (NYSE:GSK), and AbbVie (NYSE:ABBV) have been involved in similar spinoffs, though not quite outright splits. If a split between divisions or spinoff of one division was announced would you be prepared to make decisions on your new investments in the various segments? In such a scenario we believe based on the peer analysis that the strong performance of Pharmaceuticals has propped up Medical Devices and would look elsewhere for Medical Devices exposure.
Interested in seeing similar metrics done with another company and peer set? Drop us a comment, send us a private message, or check out our profile to access our free real-time monitoring platform.
Research support by Enlight analyst Davis Fussell.
Disclosure: I/we have no positions in any stocks mentioned, and no plans to initiate any positions within the next 72 hours.
I wrote this article myself, and it expresses my own opinions. I am not receiving compensation for it (other than from Seeking Alpha). I have no business relationship with any company whose stock is mentioned in this article.