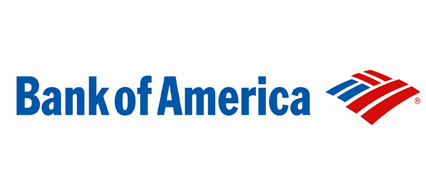 A big catalyst is just around the corner: The Brexit referendum in Britain. When Brits head to the polls tomorrow, nothing less but the fate of the European Union is at stake. A victory of the 'leave' camp, namely a Brexit, would fundamentally change the relationship between Britain and the rest of Europe. It's a neck-on-neck race, and pollsters are not able to say with certainty which camp will likely win in tomorrow's referendum. The 'remain' camp consolidates 44 percent of the vote whereas the 'leave' camp is expected to get 45 percent of the vote, based on the Financial Times' Brexit poll tracker. The tight race certainly makes the referendum so much more interesting.
Much is at stake for U.K. prime minister David Cameron who would likely lose his job in case voters decide for Britain to sever ties with Brussels. Though a Brexit vote will reassert Britain's sovereignty (especially with respect to its own immigration policies), it does come at a price, though; Britain has negotiated very favorable financial terms with Brussels, which the country is set to lose if it indeed leaves the EU.
The referendum, certainly a Brexit vote, has the potential to dislocate global financial markets tomorrow. The reason is that a Brexit (read, more economic disintegration), is expected to take a toll on growth, especially in Britain. Further, the pound is under threat of being devalued, with hedge-fund manager George Soros predicting up to 20 percent downside for the British currency, if the 'leave' camp prevails tomorrow.
Doubling Down On BofA
Looking at the polls, a Brexit is NOT a sure thing at all, but investors surely need to brace themselves for a move to the downside. Financial companies, which profit the most from free trade and free capital flows, may get particularly hard.
As a result, a buying opportunity may open up in the near term should investors decide to drop the ball and run for the hills. Bank of America (NYSE:BAC) is a bank worth keeping an eye on in the days ahead. The bank is already priced at a 41 percent (!) discount to its last reported accounting book value of $23.12/share. But Bank of America might get even cheaper in light of a Brexit, potentially expanding an already significant margin of safety.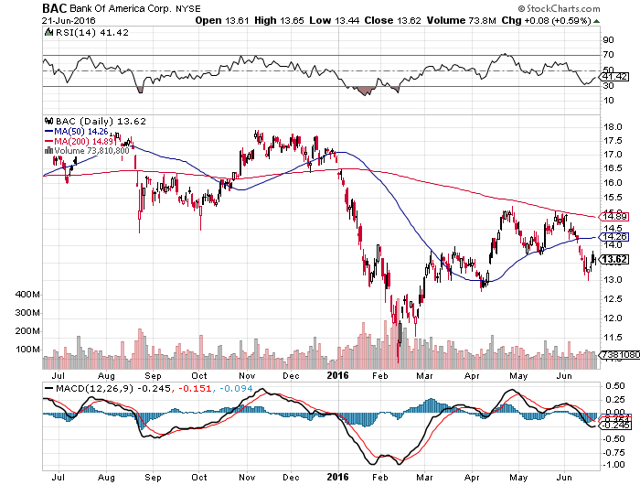 A Brexit vote could further set off a new period of increased market volatility because investors will adjust their global economic growth outlook. A potential pound devaluation would more likely than not undermine confidence in the competitiveness of the British economy. All considered, increased market volatility may wash up more bargains for cash-rich buyers in the days and weeks ahead.
Your Takeaway
Buying already heavily discounted shares of Bank of America at an even lower price is a no-brainer. Tomorrow's referendum will make a lot of people uncomfortable, but investors need to expect the worse, especially since both camps run a neck-on-neck race. If Britain leaves the EU, investors will reevaluate Britain's growth outlook, which in turn could trigger a pound devaluation and set off a period of heightened market volatility. Bank of America is already priced at a 41 percent discount to accounting book value, which makes the bank an investment of choice if markets drop. The cheaper it becomes, the better for buyers. Putting in a buy limit order for Bank of America at $12.
Disclosure: I am/we are long BAC.
I wrote this article myself, and it expresses my own opinions. I am not receiving compensation for it (other than from Seeking Alpha). I have no business relationship with any company whose stock is mentioned in this article.