Stocks discussed on the in-depth session of Jim Cramer's Mad Money Program, Tuesday, June 21.
Investors are getting overwhelmed by Brexit woes instead of focusing on the US economy. "With all of this coverage, I think there is a real possibility that we could be taking something that isn't a big deal and turning it into one," said Cramer. Major countries defaulting in Europe could lead to a collapse like 2008-09, but that does not involve the US, and hence, Cramer is leaving the worrying to others.
While everyone is focusing on the EU, Cramer is watching the earnings, which are either below par or not being received well by the market. CarMax (NYSE:KMX) reported slowing comparable store sales, which led to a decline in the stock. Lennar (NYSE:LEN.B) stock had rallied going into the earnings, but declined on earnings. In Cramer's opinion, the market was negative on Lennar.
Railroad companies like Canadian Pacific (NYSE:CP) and Werner (NASDAQ:WERN) confirmed that business is slowing. "When you put it all together, housing, trucking, rails, autos are all painting the same picture Janet Yellen did when she spoke in front of the Senate today. The economy is just not as strong as it was - and that is more important, at least to me, than a Brexit vote," said Cramer.
Microsoft (NASDAQ:MSFT) going up on Tuesday again, based on LinkedIn's (LNKD) acquisition news that came out last week, which suggests that there is a scarcity of good social, mobile and cloud stocks. Cramer wonders how long Twitter (NYSE:TWTR) can stay independent. The only stocks that are working now are the consumer packaged goods companies, as they are deemed by fund managers as safe.
There is a lot happening in the US economy, but all people are worried about is the Brexit vote. "What does a decision by the U.K. to leave the European Union have to do with the price-to-earnings multiple of Bristol Myers? The answer: Nothing!" concluded Cramer.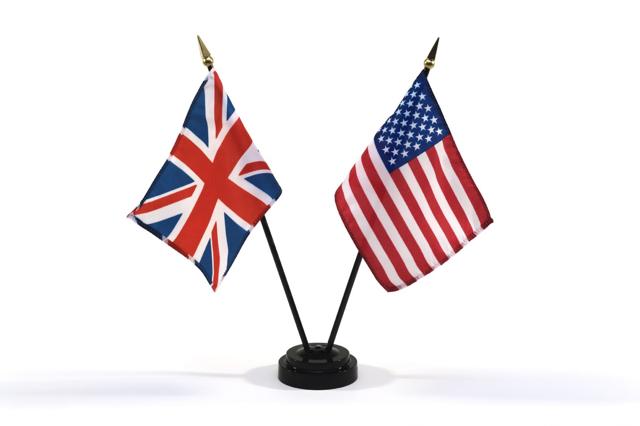 Off the charts
Cramer went back to the charts to get a technical view on natural gas with the help of technician Carley Garner. Natural gas has rallied 60% from its February lows on expectations of above-average temperatures in the summer, which could lead to high demand for electricity and natural gas. In Cramer's opinion, this is already baked into the price of natural gas.
Garner was skeptical that the move in natural gas would last long. Natural gas is hostage to weather patterns, and last winter was unseasonably warm, which leads to lesser usage of gas for heat. "Natural gas has displaced coal as the nation's No. 1 utility fuel, so whenever we use more power, the price tends to go up. Right now, the natural gas market is literally feeling the summer heat," said Cramer.
Garner was of the view that the market has overestimated the demand for natural gas for cooling and underestimated the seasonal patterns. Charts for the last 15 years show patterns that depict natural gas prices tend to firm up in the spring to anticipate a warm summer, but don't last. Natural gas prices tend to go down in mid-to-late June.
The daily chart and RSI shows that natural gas is in the overbought region. The patterns suggest a ceiling of resistance at $2.83. "If she is right, you might want to ring the register on the booming natural gas stocks like Range Resources (NYSE:RRC) or Southwestern Energy (NYSE:SWN)," said Cramer.
If natural gas has peaked, it could fall to a level of $2.09-2.18 and could possibly go below $2, although that is unlikely. "Given her track record with commodities, it might be a good idea to take some profits in the natural gas producers. Nobody ever got hurt taking a profit," concluded Cramer.
Polaris Industries (NYSE:PII) vs. Thor Industries (NYSE:THO)
Both Polaris and Thor Industries are makers of recreational vehicles, but the former has lost 40% in the last 12 months, and the latter has returned 13% in the same period. What sets them apart from each other, being in the same industry? Cramer dug deeper and gave his views.
Both companies make leisure vehicles for the rich, with Polaris into mainly all-terrain vehicles, snowmobiles and motorcycles, while Thor manufactures towable and drivable vehicles.
Polaris gets 78% of its revenue from the US, and is expanding aggressively overseas. When the world was growing from 2009 to 2015, Polaris gained tremendously. The stock got overheated and got hit by headwinds that led to mismanagement and bad calls by the company.
Thor, on the other hand, is a domestic company which is part of an oligopoly where the top two players have 70% market share. They can flourish when rest of the world remains sluggish. Lower gasoline prices, coupled with retiring Baby Boomers work in favor of Thor Industries.
Polaris has an issue with inventory management, which lead to the company offering deep discounts and spending money on marketing, taking a chunk of its profit. Polaris also cut its Q4 guidance. Both stocks are trading at 12 times earnings, but Thor is a much better investment, as Polaris has a lot of questions it needs to answer.
Mind of the modern consumer
Cramer gave his views on the mind of the modern consumer, to which experience is powerful and materialism isn't, and to which value matters more than ever. That is why there is low inflation and zero growth. Jobs that don't require a degree are being crushed, as they are being replace by apps on the smartphone.
The Millennial generation has no problem paying for content online or spending on experiences at a theme park, but they do not want to pay retail. Owning a car is out of fashion, while a sharing economy and ride sharing cab companies are in. This is a generation where banking is done online, as compared to opening an old-fashioned checking account.
The Fed is doing its best to boost business formation, but Cramer thinks Congressmen are too old to understand the new normal. "I want you to think about it when Janet Yellen testifies again tomorrow, because she clearly isn't. The old fogies who have gerrymandered themselves into Congress sure don't have to think about it, which is unfortunate because they control spending, which could potentially create real jobs," said Cramer.
"It is all zero-sum, including the stocks of the companies that live or die based on the description I just gave of the 2016 economy," he added.
Viewer calls taken by Cramer
Facebook (NASDAQ:FB): Many are touting Facebook as overvalued, but Cramer thinks it's a buy based on the long-term outlook.
Salesforce (NYSE:CRM): Wait for Brexit-induced weakness to buy the stock at a lower price.
Xerox (NYSE:XRX): Cramer mentioned the company's last quarter wasn't good, and it's not working as he is looking for it to work.
Netflix (NASDAQ:NFLX): There are lot of negative stories and slowing growth chatter pulling the stock down.
Johnson Controls (NYSE:JCI): The company's merger with Tyco International (TYC) will make a lot of money for investors.
:::::::::::::::::::::::::::::::::::::::::::::::::::::::::::::::::::
Jim Cramer's Action Alerts PLUS: Check out Cramer's multi-million dollar charitable trust portfolio and uncover the stocks he thinks could be HUGE winners. Start your FREE 14-day trial now!
Get Cramer's Picks by email - it's free and takes only a few seconds to sign up.