Gemphire Therapeutics Inc. (Pending: GEMP) filed an S-1A on June 13, amending its S1 form it previously filed with the Securities and Exchange Commission in April 2016. The company intends to offer 3.75 million shares of its common stock with an overallotment of 562,000 additional shares in its upcoming IPO. Gemphire Therapeutics has set a price range of $11 to $13, and it hopes to raise up to $56,062,500. The underwriters for the offering include Canaccord Genuity, Jefferies, RBC Capital Markets and Roth Capital Partners.
Business summary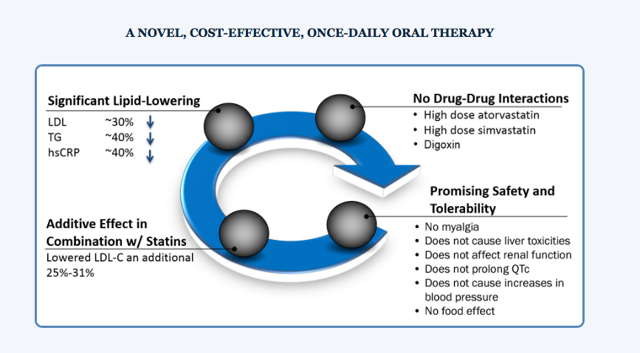 (http://www.gemphire.com/products-and-trials.php)
Headquartered in Northville, Michigan, Gemphire Therapeutics is a biotechnology company that works to develop alternative treatments for cardiovascular health. Its primary asset is Gemcabene, which is a potential once-daily oral medication that is designed for those who have substantial cardiovascular and pancreatic risks but who are unable to reach optimal blood levels of triglycerides and statins through using other therapies. The drug works by targeting metabolic pathways in order to lower the levels of bad cholesterol, triglycerides and inflammatory markers in the body.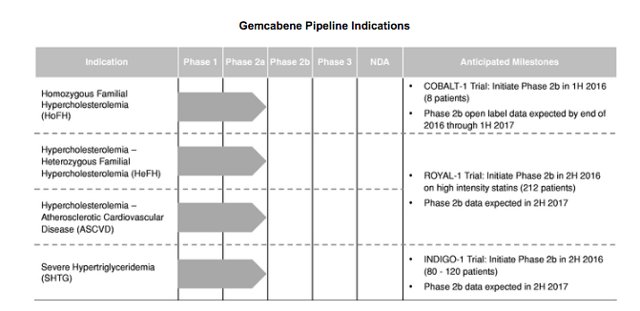 (Source)
Executive management overview
CEO and President Mina Sooch holds an MBA from Harvard Business School and a Bachelor of Science in chemical engineering from Wayne State University. She previously served as the CEO of ProNAi and founded Apjohn Ventures.
Jeff Mathiesen, the CFO of Gemphire Therapeutics, previously served as the CFO of Sunshine Heart, Inc., helping the company through its transition from the capital markets of Australia to those of the U.S. He offers more than two decades of CFO experience at the helm of different publicly traded companies. Mr. Mathiesen graduated summa cum laude with a Bachelor of Science in accounting from the University of South Dakota.
Financial highlights and potential risks
The company has not generated any income since its founding. The target of its drug that is currently under development, dyslipidemia produces annual global sales of $22 billion. Gemphire is also completely dependent on the success of its one product that is currently under development. If it fails, the company will likely do so as well. The company says its other risks may include failing to get approval from the FDA for its drug or difficulty getting participants for clinical trials.
Conclusion: Be cautious
Although Gemcabene could potentially be a novel alternative therapy for the treatment of cardiovascular problems with controlling triglycerides and inflammatory markers, Gemphire's entire success depends on it. It is still fairly early in the development process (see pipeline above) and has not yet under gone clinical trials. The company has only produced losses since its inception. We recommend that investors are cautious and hold off on buying shares at this time.
Disclosure: I/we have no positions in any stocks mentioned, and no plans to initiate any positions within the next 72 hours.
I wrote this article myself, and it expresses my own opinions. I am not receiving compensation for it (other than from Seeking Alpha). I have no business relationship with any company whose stock is mentioned in this article.