Welcome to the solar powered issue of M&A Daily
SolarCity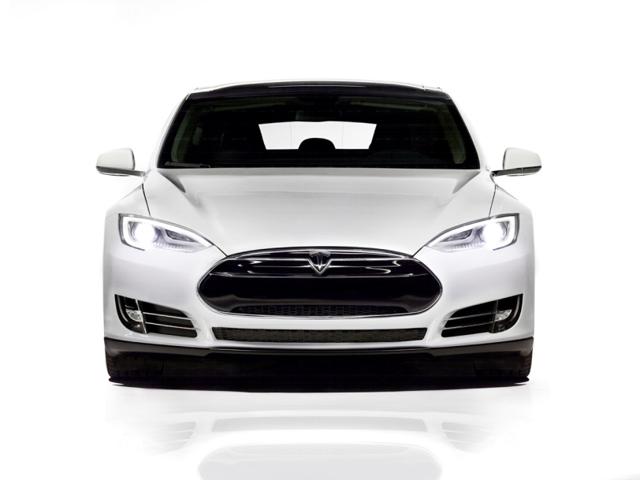 Tesla (NASDAQ:TSLA) offered to buy SolarCity (SCTY) at an exchange ratio of 0.122x to 0.131x shares of Tesla stock per share of SolarCity. Does such a deal make any sense? It is unclear and the market's skepticism (with Tesla does about $20 per share so far) could be warranted. Here is the problem: historical M&A data indicate that deals work when there are clear opportunities to substantially cut costs and when the premium paid is modest. In this case, the premium might have to be big. Instead of cost cuts, they are emphasizing bundled purchases and cross-selling. But that rationale is not a rigorous one from a basic economics perspective because customers can already buy from each and can bundle themselves. There is no need to be a single corporation. If cooperation between the two companies is warranted, they can already do so with contracts. No control premium is required.
Imperva
Thank you to my new colleague Lisa Peng for researching Imperva (NASDAQ:IMPV). Here are some of her thoughts on the opportunity:
Imperva is up over 10% after hedge fund Elliott Associates launched activist campaign Monday, reporting a 9.8% stake in the company. The cybersecurity solutions provider struggled in the March quarter with underperformance in EMEA and a slowing web application firewall business, and issued second quarter guidance well below consensus expectations. Shares fell nearly 30%.

Elliott, however, remains confident in the company and the cybersecurity sector. In a 13D filing, Elliott wrote that it believes Imperva is "materially undervalued… [and] operates in a highly strategic area of the technology industry with an attractive competitive position and a compelling product set in both the web-application firewall (WAF) and database activity monitoring markets."

Imperva is a leader in data protection solutions because it has kept pace with evolving cyber-attack entry points. While security attacks used to target the network layer, ever since 2007, attackers have been going straight to the inner application layer of valuable data. And while traditional security solutions focus on protecting networks, Imperva specializes in database, file activity monitoring solutions, and web application security, and, starting in 2010, cloud-based security services. Since 2007, Imperva has been growing revenue at 37% CAGR.

Elliott said it has initiated discussions with the company's management and board of directors on "strategic and operational opportunities" that it believes will increase shareholder value.
Northern Tier
Western Refining (NYSE:WNR) and Northern Tier (NYSE:NTI) announced the preliminary results of the elections made by Northern Tier holders. Holders of 5.6% of the outstanding Northern Tier units made a mixed election, 71.6% made a cash election, 1.7% made a stock election, and 21.1% failed to elect and are therefore deemed to have made a mixed election. The deal closes tomorrow following the Northern Tier vote.
Polycom
The second S-4 amendment was filed for the Mitel (NASDAQ:MITL) acquisition of Polycom (NASDAQ:PLCM). Polycom holds its shareholder vote on July 29.
ROFIN-SINAR
Proxy advisors ISS, Glass Lewis, and Egan-Jones recommended that Rofin-Sinar (NASDAQ:RSTI) shareholders vote for the merger with Coherent (NASDAQ:COHR).
Ingram Micro
Ingram Micro (NYSE:IM) shareholders voted for the acquisition by Tianjin Tianhai. The $3.66 arb spread offers a 20% IRR if the deal closes by year-end.
Columbia Pipeline
Columbia Pipeline (CPGX) holds its shareholder vote today on its acquisition by TransCanada (NYSE:TRP).
ITC
The ITC (ITC) shareholder vote on its acquisition by Fortis (FRTSF) is today.
Qlik
The preliminary proxy has been filed on the Thoma Bravo acquisition of Qlik (NASDAQ:QLIK).
Morgans
The preliminary proxy and 13E-3 have been filed on the SBE acquisition of Morgans Hotel (NASDAQ:MHGC).
Avenue
Avenue Financial (NASDAQ:AVNU) shareholders approved the acquisition by Pinnacle Financial (NASDAQ:PNFP).
Williams
The Delaware Judge will deliver his ruling on June 24th in connection to the Energy Transfer Equity (NYSE:ETE) and Williams (NYSE:WMB) deal. There is a $8.67 arb spread. More to come in future editions of M&A Daily…
Elsewhere on Seeking Alpha
Disclosure: I am/we are long PLCM, IM, WMB, NROM.
I wrote this article myself, and it expresses my own opinions. I am not receiving compensation for it (other than from Seeking Alpha). I have no business relationship with any company whose stock is mentioned in this article.
Additional disclosure: Chris DeMuth Jr and Andrew Walker are portfolio managers at Rangeley Capital. We invest with a margin of safety by buying securities at discounts to their intrinsic value and unlocking that value through corporate events. To maximize returns for our investors, we reserve the right to make investment decisions regarding any security without notification except where notification is required by law. We manage diversified portfolios with a multi-year time horizon. Positions disclosed in articles may vary in sizing, hedges, and place within the capital structure. Disclosed ideas are related to a specific price, value, and time. If any of these attributes change, then the position might change (and probably will).
Editor's Note: This article covers one or more stocks trading at less than $1 per share and/or with less than a $100 million market cap. Please be aware of the risks associated with these stocks.