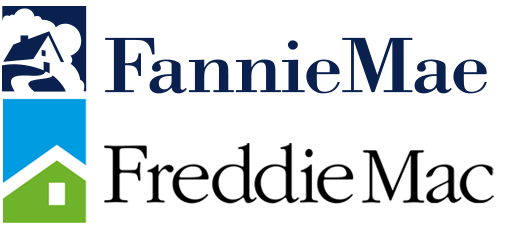 Both Fannie Mae (OTCQB:FNMA) and Freddie Mac (OTCQB:FMCC) have been in conservatorship since September 6, 2008, nearly 8 years. The Global Financial Crisis ("GFC") is long over and the US economy is no longer in a state of emergency. It's time for Treasury to end the conservatorship and put an end to this chapter in US economic history.
Shareholders were not Washed Out
Fannie Mae 2011 10K, page 32:
The conservatorship has no specified termination date and there continues to be uncertainty regarding the future of our company, including how long the company will continue to exist in its current form, the extent of our role in the market, what form we will have, and what ownership interest, if any, our current common and preferred stockholders will hold in us after the conservatorship is terminated.
The wording is plain and simple. It does not say "conservatorship = current and preferred stockholders are wiped out." The possibility of current common stockholders having an ownership interest in the reformed entities was always open.
There is No Immediate Danger from Ending the Conservatorship, even if Fannie and Freddie are Presently Undercapitalised
Freddie Mac 2011 10K, page 30:
The Purchase Agreement has an indefinite term and can terminate only in limited circumstances, which do not include the end of the conservatorship. The Purchase Agreement therefore could continue after the conservatorship ends.
Releasing the GSEs undercapitalised for a brief period (to allow for a restructuring, capital raising, etc.) would not put the economy or the housing market at risk. Both Fannie and Freddie can continue to have access to Treasury commitments even after the end of the conservatorship. Therefore, releasing the GSEs would not be any riskier (for the economy) than the current situation where further Treasury draws may be necessary anyway.
Capital Raisings Must Be Used to Pay Down the Liquidation Preference
Fannie Mae 2011 10K, page 36:
In addition, if we issue any shares of capital stock for cash while the senior preferred stock is outstanding, the net proceeds of the issuance must be used to pay down the liquidation preference of the senior preferred stock.
This provision helps to protect taxpayers. It means that if Fannie or Freddie were to raise capital, all of the money would need to go towards paying back taxpayers first. The option to raise capital to payback taxpayers is on the table (and always has been).
For Additional Return to Taxpayers, Treasury Could Sell the Warrants
Freddie Mac 2011 10K, page 31:
Upon exercise of the warrant, Treasury may assign the right to receive the shares of common stock issuable upon exercise to any other person.
Treasury could sell the warrants to a third party (any other person) and have the shares issued to them.
Additionally:
The warrant may be exercised in whole or in part at any time on or before September 7, 2028.
Treasury could sell the warrants gradually at opportune times (instead of all in one go), further maximising the return to taxpayers.
Gutting the GSEs means gutting the warrants. Treasury would be leaving a lot of money on the table (destroying value) if they were to gut the GSEs.
What Needs to be Done?
1. Treasury needs to work with FHFA to come up with a formula to determine the outstanding amount of the liquidation preference (taking into account excess payments and time value of money).
2. Treasury needs to end the conservatorship and allow Fannie and Freddie to raise capital. Both entities are presently undercapitalised.
3. Treasury needs to allow Fannie and Freddie to rebuild capital and set more stringent capital requirements (plus further reforms to protect taxpayers, winding down Fixed Income Arbitrage, etc.).
4. Treasury needs to exercise the warrants, maximise the return to taxpayers and put an end to this present injustice towards shareholders.
Taxpayers Can Not Lose!
As I have illustrated, there are numerous provisions in place that help to protect taxpayers. In fact, taxpayers will make a killing from the warrants. Politicians need to stop repeating the "private gain, public loss" mantra and honour the original bargain with shareholders/investors.
Disclosure: I am/we are long FNMA, FMCC.
I wrote this article myself, and it expresses my own opinions. I am not receiving compensation for it (other than from Seeking Alpha). I have no business relationship with any company whose stock is mentioned in this article.
Editor's Note: This article discusses one or more securities that do not trade on a major U.S. exchange. Please be aware of the risks associated with these stocks.