Victoria's Secret, subsidiary of L Brands (NYSE:LB), recently launched back to back sales where the company started One Sexy Sale followed by Semi Annual Sale immediately. These sales might lead to increased foot traffic and higher sales for the quarter, but over a longer period ends up impacting the brand status as well as reducing the operating margin for the company.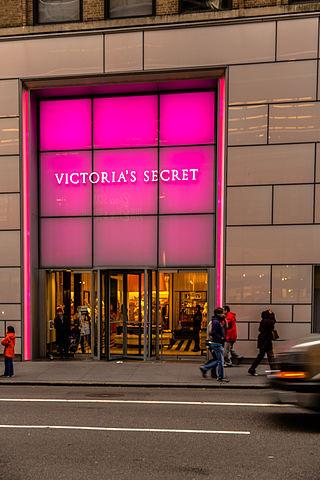 Similar moves backfired for other retailers
Macy and Nordstrom also tried similar approach to increase the traffic within the stores. Nordstrom saw comp sales drop by 4.3% in the recent quarter for its full-price business which includes Trunk club and Nordstrom.com. On the other hand the off-price business, Nordstrom Rack, has seen comp sales grow by 4.6%.
This might be a general secular trend where customers are gravitating to off-price stores, which also lead to good performance by TJX (NYSE:TJX) and Ross stores (NASDAQ:ROST). But it does put pressure on the full-price segment of Nordstrom which accounts for 72% of the sales. The jury is still out for how much net effect these off-price business growth will have on the full-price segment but there has been a greater pressure on margins thus eroding profit. These off-price stores also require regular promotions and discounts which also end up eroding the high-end brand positioning.
Victoria's Secret is also trying a similar approach by launching back to back sales. Although the reason for One Sexy Sale given by the management was that they were looking to phase out their swimwear category and concentrate on lingerie, Pink brand and the beauty category. Still the promotions ended up showing 40% off for swim, sleep, loungewear and select beauty products.
Although Victoria's Secret is a specialty retailer, which gives it a wider moat than Macy's and Nordstrom, regular discounts can still lead to many customers making their purchases only during promotions instead of the full-price.
Falling margins a source of worry
The revenues have never been an issue for the company as it is able to grow even during weak economic climate. It increased its revenue from $2.512 billion in Q1, 2015 to $2.614 billion in Q1, 2016. However the operating margin declined from 14.81% to 12.36%, showing a fall of 245 basis points. Similar results can be expected in this quarter also as the back-to-back sales have further detrimental effect on margins.
Long term negative impact on the brand
For a premier retailer like Victoria' Secret, the long term impact of these promotions can be quite damaging. Instead of galvanizing revenue growth through exciting product line they are trying to bring short term increase by promotions and discounts. This method might end up increasing the customer traffic for some time but it also negatively impacts the premier brand positioning of the company.
The recent bloodbath in retail industry has shown that customers are very fickle and in this economy are ready to push the envelope to get better bang for the buck. LB is already seeing falling margins and if the current approach of higher traffic through promotions goes on we should see further decline in margins which can only hurt the company.
Conclusion
Victoria's Secret has launched back to back sales which end up giving heavy discounts to customers. Other retailers followed a similar approach and saw their margins fall drastically. As more and more customers get accustomed to purchasing during the sales, it becomes difficult to get them into making purchases at full price. Although the stock is currently trading at a more reasonable P/E ratio of 17.5 against 25 at the start of the year, it is still advisable to wait and watch the operating margin movements for the next two quarters.
Disclosure: I/we have no positions in any stocks mentioned, and no plans to initiate any positions within the next 72 hours.
I wrote this article myself, and it expresses my own opinions. I am not receiving compensation for it (other than from Seeking Alpha). I have no business relationship with any company whose stock is mentioned in this article.